Mon Mar 11, 2013 6:38 pm
Idler pulley on my Woods mower separated from the bearing. Solution? Is it a press fit? I can put it back in by hand. Parts do not look damaged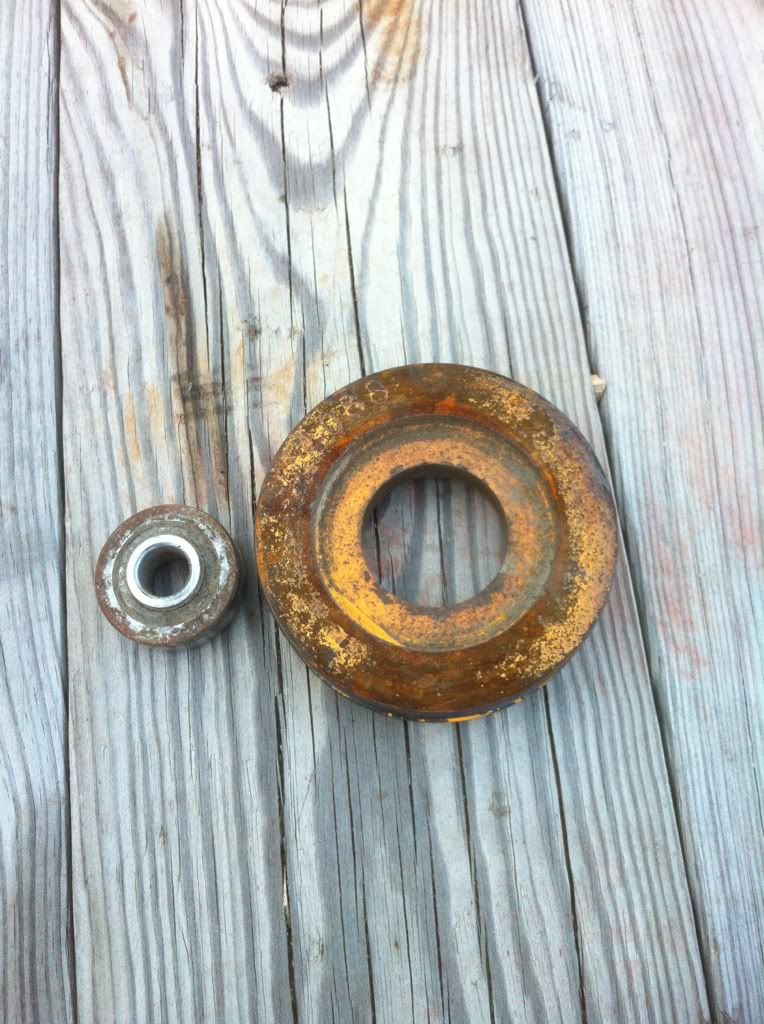 Mon Mar 11, 2013 6:42 pm
Thomas, what is the diameter of the pulley? Is it off a woods 42"?
Mon Mar 11, 2013 6:44 pm
It's a 44 LB Dale. On my 154 loboy
Mon Mar 11, 2013 6:51 pm
Hmmm, does Hamilton Bob have any I wonder.

If it presses in by hand, can you stake it in place like a rear main seal
Mon Mar 11, 2013 8:59 pm
Measure the bearing shaft hole diameter and the bearing od diameter in the pulley. Auto parts store or machine supply store for replacement - press in bearing.

Also check the bearing for part number.