Forum rules
Notice: For sale and wanted posts are not allowed in this forum. Please use our free
classifieds
or one of our site sponsors for your tractor and parts needs.
Mon Mar 11, 2013 6:38 pm
Idler pulley on my Woods mower separated from the bearing. Solution? Is it a press fit? I can put it back in by hand. Parts do not look damaged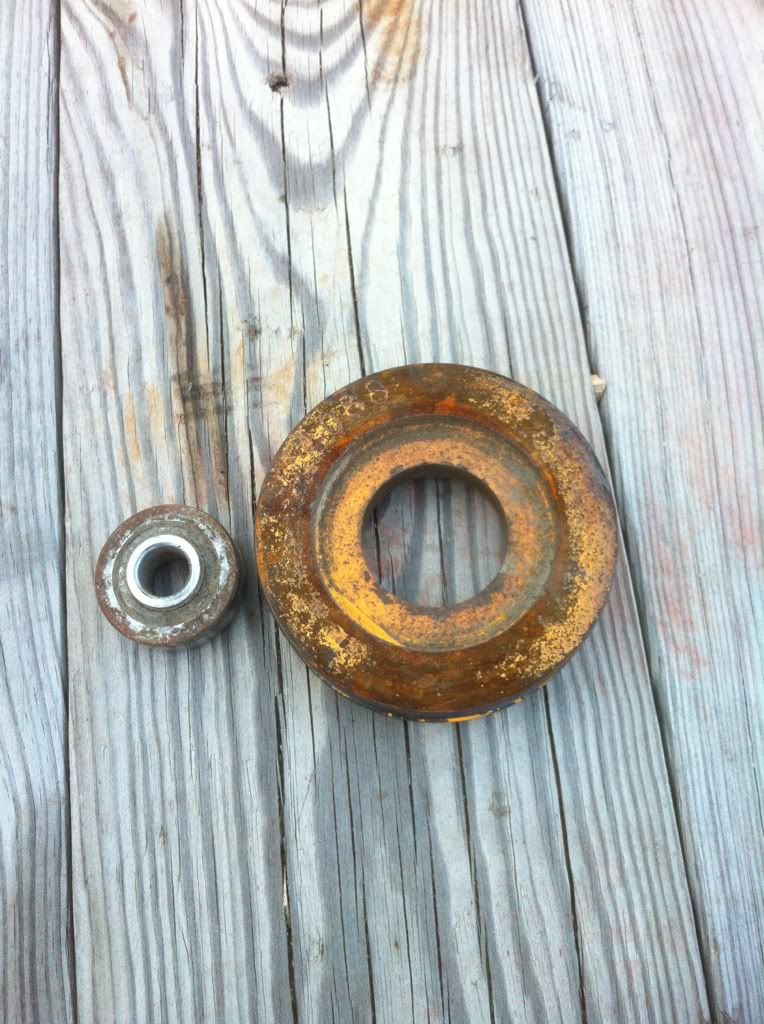 Mon Mar 11, 2013 6:42 pm
Thomas, what is the diameter of the pulley? Is it off a woods 42"?
Mon Mar 11, 2013 6:44 pm
It's a 44 LB Dale. On my 154 loboy
Mon Mar 11, 2013 6:51 pm
Hmmm, does Hamilton Bob have any I wonder.

If it presses in by hand, can you stake it in place like a rear main seal
Mon Mar 11, 2013 8:59 pm
Measure the bearing shaft hole diameter and the bearing od diameter in the pulley. Auto parts store or machine supply store for replacement - press in bearing.

Also check the bearing for part number.