Here are a couple pics of the rear mount on my 185!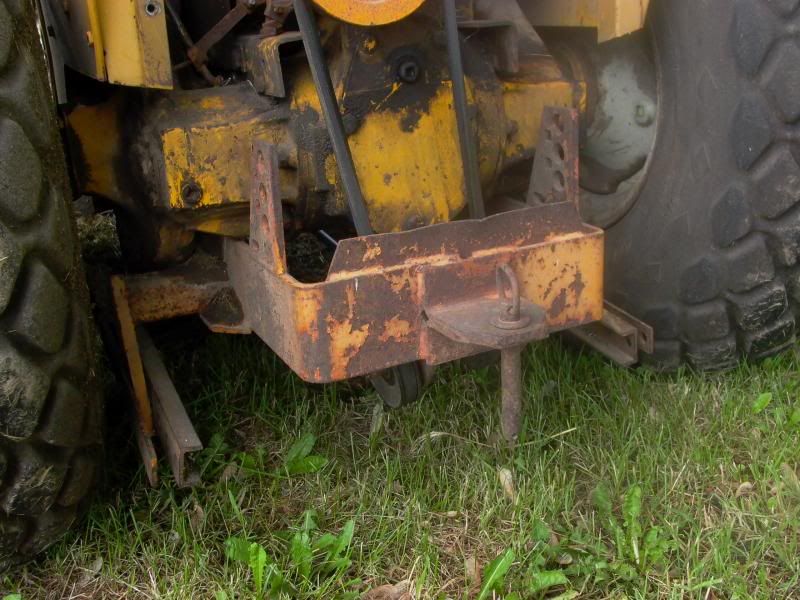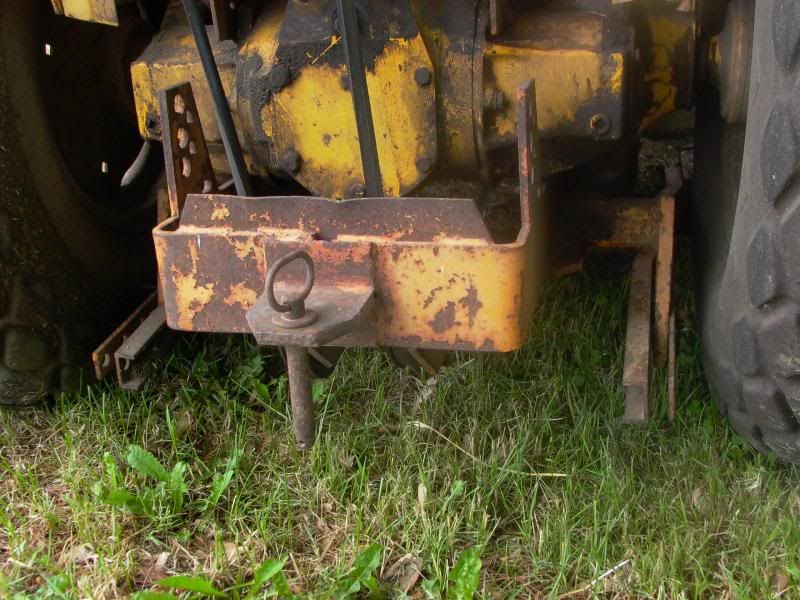 If you have the fat tires, you will also need some spacers to set back wheels out!---mine are not thick enough,---they need to be an inch at least!--mine are only 5/8" or so,---NOT near enough. mower will rub on the tires
This mount is a direct bolt-up from Woods and has the drawbar tab on it. if you have a lot of time, you could make a homemade rear mount.--the 2 small square standoffs are standard 2" square tubing and the main frame is about 1/4" I think.--the drop bars come down at about 45 degree angle and the push arms straddle them!
My 154 has 3-point hitch and thats a whole different set-up on the drive pulleys on it! thanks;sonny