Wed Apr 09, 2008 8:47 pm
It is only about an inch high but it is up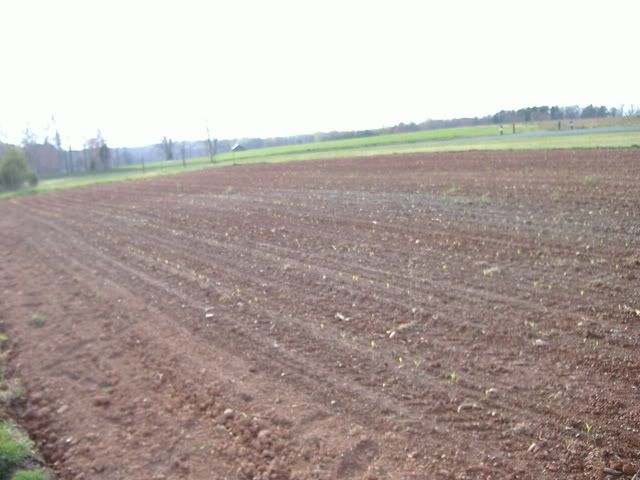 English Peas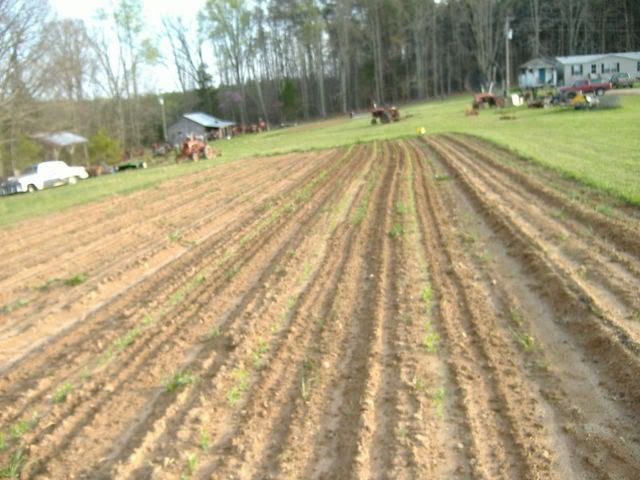 Come on Kev. get that stuff planted
Wed Apr 09, 2008 8:53 pm
Dave I am starting not to like you and haven't even had a face to face yet. It raind and overcast all day, again.
Wed Apr 09, 2008 11:19 pm
Way too wet here to even think of planting.

Raining right now.

1 inch last night.

2-3 inches forecast.

Maybe we'll switch to rice this year?
Thu Apr 10, 2008 7:12 am
My peas and potatoes are breaking through in the foothills.
Best,
Mike
Thu Apr 10, 2008 8:37 pm
Just got my rice seed today,--now if I can borrow someones raft, I will go plant it!!!
Fri Apr 11, 2008 1:52 pm
YEA Right!!!!I just got it disc up for the first time yesterday.Still a little damp to do any good.I hope to plant the weekend of May 10th.Kevin
Fri Apr 11, 2008 10:25 pm
I planted my butter beans today
Sat Apr 12, 2008 8:56 am
Keep rubbing it in David!!!We are to have snow flurries tomarrow
I can't wait till it gets nice up here!!!
Kevin
Sat Apr 12, 2008 8:16 pm
Kev, you ever herd of God's country well I am setting right in the middle of it I guess. We are blessed with nice weather about all the year round. Good ground and good rain fall.
David
Sat Apr 12, 2008 9:28 pm
David:
We got almost 2 inches of snow today.. then it started to rain. Gardens are a soup pot
Sat Apr 12, 2008 10:16 pm
Do I see a JD Gyro-mower in the upper left of the pea pic???---Corn and peas really looks great!! thanks; sonny
Sun Apr 13, 2008 7:13 am
SONNY wrote:Do I see a JD Gyro-mower in the upper left of the pea pic???---Corn and peas really looks great!! thanks; sonny
Yes Sonny, that a dear john got it at a deal
David