This is some of what has come up in the gardens, so far.
small patch of hulless oats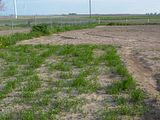 2 rows (100' long) of onions with short end of fava beans (favas are about 6" tall today)
pea row (60' long) and they are also about 6" tall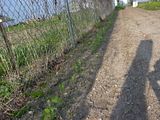 cabbage,tomato,and pepper seedlings in the earthbox,---waiting for some dry weather so I can start setting them out in open ground.
4 rows of spuds,---NO, NOT the 18 rows we had last year!!!---(still got spuds in the cellar from last year and they are not too bad condition yet!--we have used a bunch of them this winter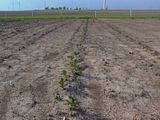 Turnip triangle,---just scattered some seed at the end of the oats patch in a triangular are by the gate!
also have 3 tomatoes and 5 pepper plants by the house under jugs,---they are about to out-grow the jugs.
This is most of whats growing so far,---still waiting out the wet weather and cold ground before planting the warm weather stuff!
Thats kind of where we stand as of this date. thanks; sonny