Moderator: Team Cub
tmays

5+ Years

Posts: 2574
Joined: Wed May 11, 2011 8:59 pm
Zip Code: 39180
Tractors Owned: 1948 Allis Chalmers G
1947 Cub
1952 Cub

154 Cub LoBoy
Location: Vicksburg, MS
Mixed greens, brussel sprouts, red leaf lettuce, kale, onions, broccoli, and spinach. Yum yum!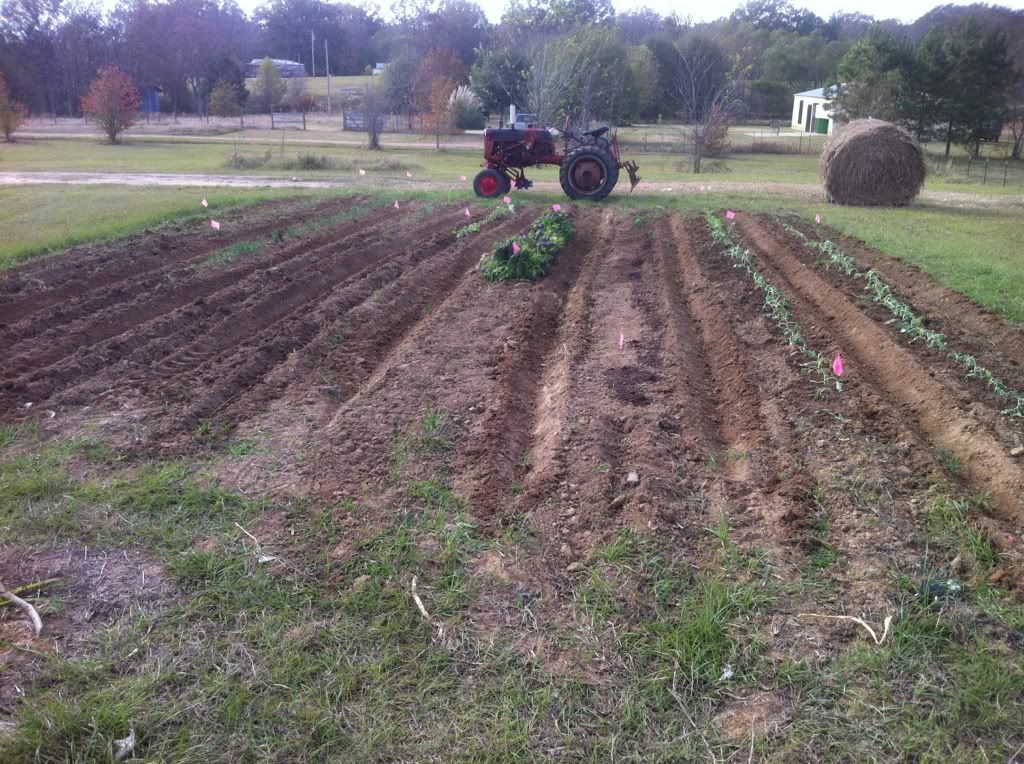 Thomas
---
v w

5+ Years

Posts: 1020
Joined: Thu Jun 10, 2010 6:56 am
Zip Code: 49053
Circle of Safety: Y
Location: Galesburg, MI
We're down to carrots and radishes. Parsnips we wait until Jan or Feb. Cut last cabbage a few days ago. I'm surprised at how few people grow a fall garden. Can't grow warm weather veggies here but there are many things that will grow or at least not die from frost so they wait to be used. Vern
---
tmays

5+ Years

Posts: 2574
Joined: Wed May 11, 2011 8:59 pm
Zip Code: 39180
Tractors Owned: 1948 Allis Chalmers G
1947 Cub
1952 Cub

154 Cub LoBoy
Location: Vicksburg, MS
I'm surprised also Vern. Easy to do, at least in my part of the country. Of course my main reason would be more seat time on the Cub!
Thomas
---
Eugene

Team Cub Mentor

Posts: 17264
Joined: Fri Jul 02, 2004 9:52 pm
Zip Code: 65051
Circle of Safety: Y
Location: Mo. Linn
Culiflower and brussel sprouts doing well. Planted sprouts of both early this spring. Nothing happened due to the heat and drought. Thought they were dead. Surprised me once the cooler damp weather set in. Culiflower are setting nice sized heads and the brussel sprouts are firming up nicely.
I have an excuse. CRS.
---
John *.?-!.* cub owner

Team Cub Guide

Posts: 23080
Joined: Sun Feb 02, 2003 2:09 pm
Zip Code: 63664
Tractors Owned: 47, 48, 49 cub plus Wagner loader & other attachments. 41 Farmall H.
Location: Mo, Potosi
With lows in the mid to upper 20s for the next few days, and the neighbor's cattle getting into my lettuce, this is what my garden now looks like.
If you are not part of the solution,
you are part of the problem!!!
---
---
Similar Topics

Replies
Views

Last post
Return to "Farm Life and Better Half Forum"
Who is online
Users browsing this forum: No registered users and 1 guest