My favorite sow Roxie had 13 pigs the 11th , one was mashed
. here are the pics of them The boar was a Yorkshire.
They are not as pretty as her last litter whose boar was a Duroc.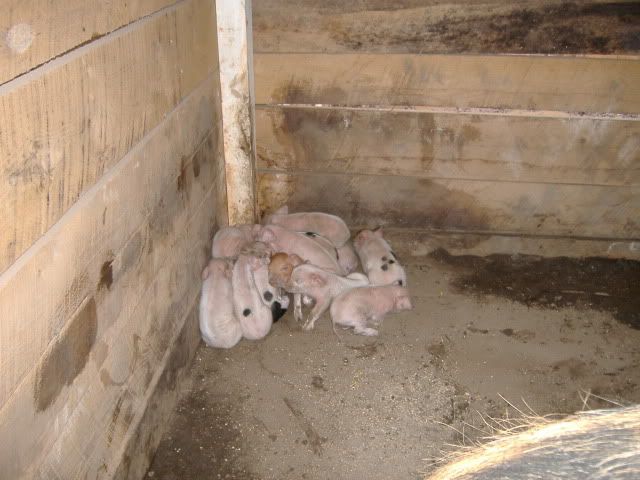 5/3/09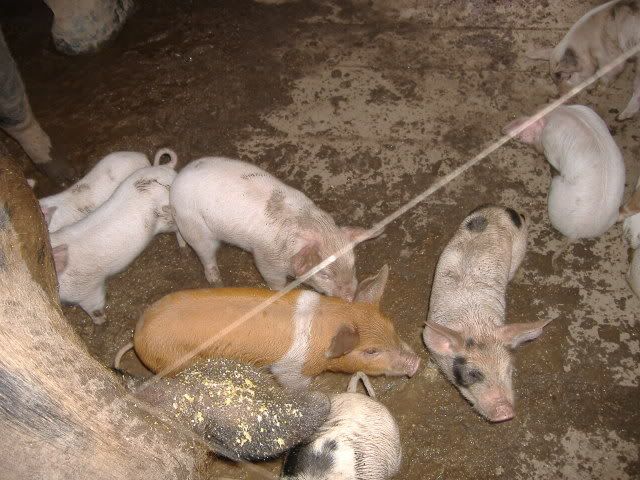 My other sow had these
born 5/2/09
But I am going back to the Duroc Boar that you see here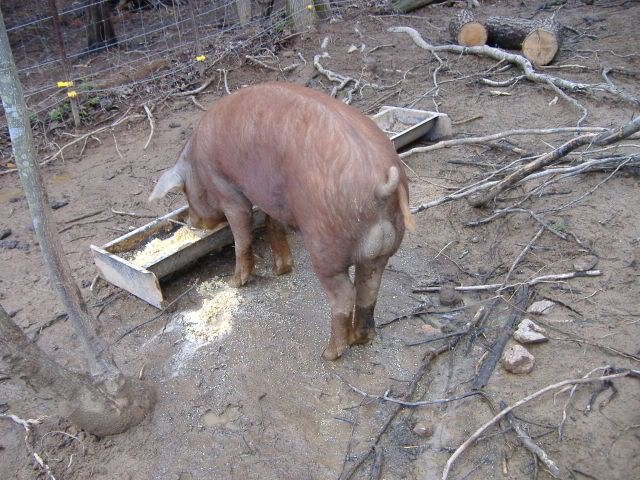 He is only 6 months old, but will be ready to sire at 8 months.
This is a pic of one of my other sows getting ready to have pigs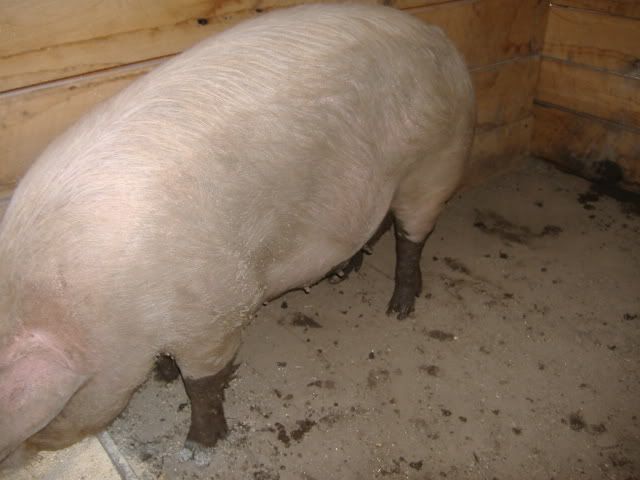 Boss Hog