I was at work one day and came home to this.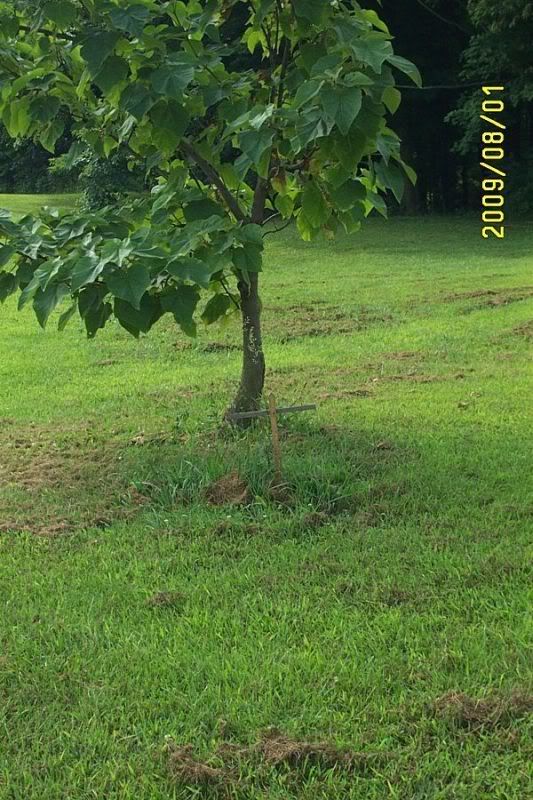 Alex, my 13 yr old had built a cross to mark where Shanny, our dog that had died last December after 15 wonderful years, is resting peacefully under her favorite tree. She would often lay there wating for me to come home from work or the kids from school.
PS. What kind of tree is that. Biggest ugliest leaves i have ever seen, i got another one behind that is twice the size. It was supposed to be some kind of flowering tree.
John aka Doc.