Hey guys can any of you guess what this year and make this car is?
This car was purchased by my grandpa and grandma in 1953 and then restored back to it's original condiditon and was given to me in 1966 the day I was born. I was going throuh some pictures and found several. Sorry they aren't the best pictures, but I can't locate the better ones that are taken outdoors. The car is still in good shape but could use another restoration and everything needs to be rechromed. Still runs great and is a big eye catcher. Excuse the dust, but the color is maroon and black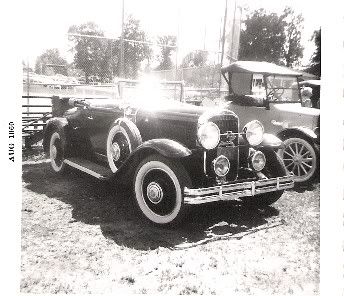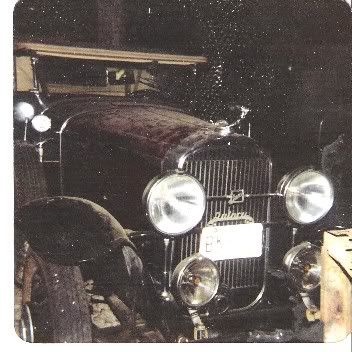 I give ya one hint, this year was the very first year this manfacturer came out with the straight 8 engine, and the year they purchased the car was the last year for this straight 8 engine.
Don't let the "Flying Lady" on the radiator make you think is it's a Cadillac, because it's not, but I have the original cap in a safe place, but this original Cadillac cap looks so good on the car. Not to mention, it's been on the car more than 50 years, lol!
John Niekamp