Sun Mar 25, 2012 7:20 pm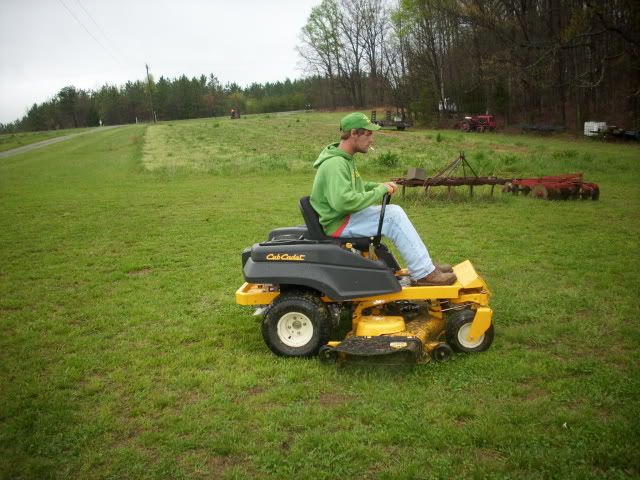 I had to get him off that John Deere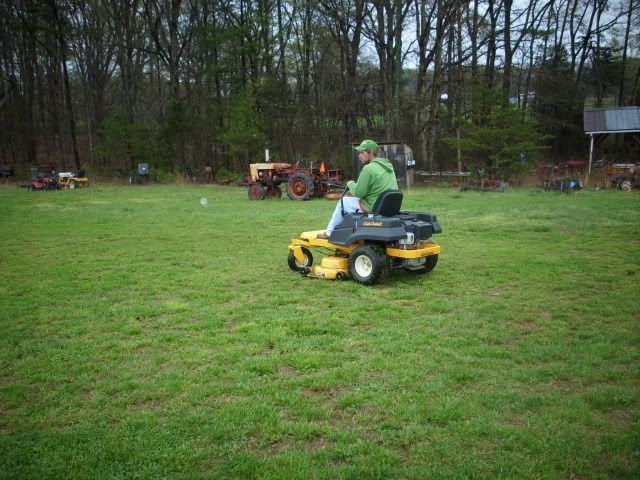 He really likes that Cub Cadet
Boss
Sun Mar 25, 2012 7:28 pm
Love those 0 turns.I bet hes grinnin the entire time.
Sun Mar 25, 2012 7:30 pm
Lookin good Timmy
Sun Mar 25, 2012 7:31 pm
Zero turn is the only way to go. Looks like he is enjoying the ride.
Sun Mar 25, 2012 9:06 pm
Very nice David, I'll check it out pretty soon.
Sun Mar 25, 2012 11:08 pm
he is going to want some head lights installed soon. Looks like he is having a good time.
Sun Mar 25, 2012 11:12 pm
Looks like all I'll need will be my putter.
Mon Mar 26, 2012 6:00 am
It would be easier if there weren't so many nice implements and tractors in the way, we'll be more than happy to take a few off of your hands!
I would love to get a zero turn like that someday, but it isn't in the cards yet...
~ Jim
Mon Mar 26, 2012 8:24 am
Ha Ha, looks like Timmy found a Cub that goes fast enough
Mon Mar 26, 2012 9:53 am
I guess I am different than most, but am not all that impressed with the ZTR mowers I have tried, nor the one I own. They do a good job for the most part, and can leave a lawn smooth like a golf course, but if your grass gets a couple inches high they do not cut smooth, plus if you mow like they show you in the ads, by the end of the season you will have a bare circle around the trees and bushes where the inside rear tire runs. With a little planning and care you can mow nearly as fast with the same size hydrostatic mower as a ZTR. You have to trim, no matter what kind you have. With that being said, some ZTRs such as Simplicity and Ferris do offer one option on their commercial models you cannot get on a traditional riding mower setup, and that is the independent suspension. I bought that because of my prosthetic hip and some pretty bad back problems. It does make the mowing easier on me.