Ron:
As I mentioned before we have an older Garmin GPSMap76 ... a great gps unit -- basic -- black and white, good graphics, great maps and highly accurate.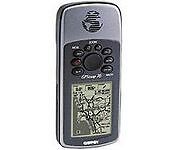 It has the ability to track up to 17 or 19 satellites if I remember the specs properly. The more gps satellites that a unit can acquire the greater the accuracy. Our Garmin is accurate enough for survey work and we use it in our prospecting all of the time. In fact it is/was the preferred unit for most of the prospectors in NB then. It has all of the mapped roads available when the unit was manufactured and is still pretty accurate. Will it update ? Yes but it takes some work. Mind you ours is at least 5 years old now and newer ones are probably a lot more accurate.
Garmin is probably the best there is. Garmin has been providing US and Cdn Forces with GPS gear for almost 2 decades and their civilian stuff is developed from those applications from what my chums in the Forces tell me. I have had a Magellan on loan and used it for a few of our fossil/rock hounding expeditions but I was not impressed with it at all nor how complicated it was. So my vote has to go with the pros. Garmin is the unit to use especially off road. You do have to understand the units a bit.
No matter which unit you choose, remember you get what you pay for. We waited a while until ours was on sale to get it. With good GPS units in the $300.00 to $600.00 price range sales are a good thing. Ultimately it will be a personal choice based on what you consider the most important factors to be.