We've changed out many solid filled front tractor and skid steer tires but this is the first rear that I've seen in my 30 + years. Only one way I've found to do it and that's with a chain saw....
I'm not a big fan of Stihl saws but I'll have to say this one took the beating it takes to do this kind of work and only used one chain. I never hit the rim once with all the cutting so that helped out too.
The first thing is to cut around each side close to the bead area while dipping the blade in oil now and then.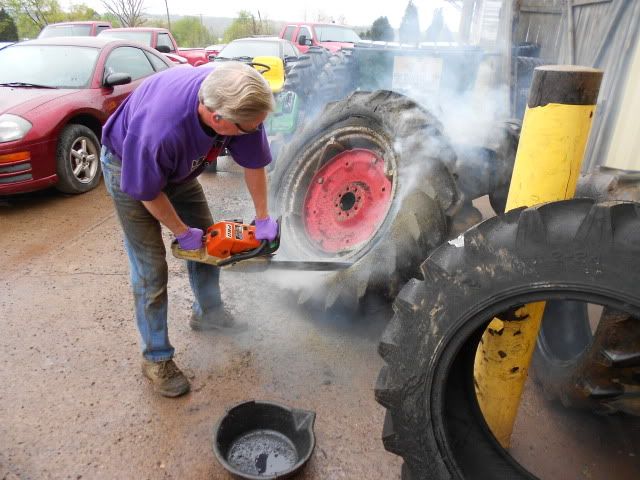 Next is to cut across the tread being careful not to touch the rim.
Next peel away the treads allowing you to cut at the filling.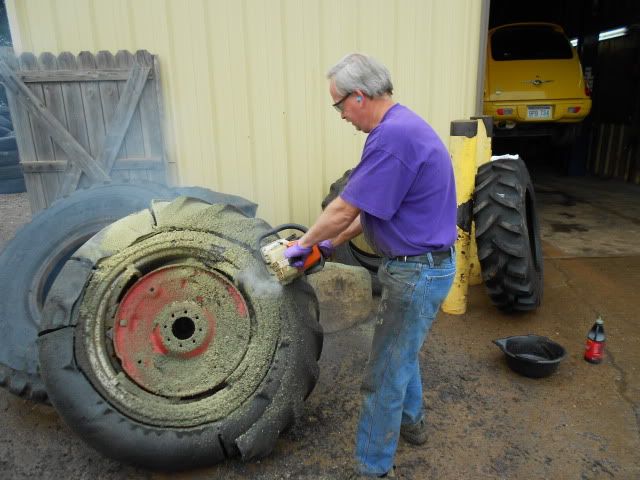 Now just seperate everything so you have them rim only to work with. The filling is heavy and slick so it needs to be cut in short sections for 2 men to carry.
There you have it, new tire being filled with Methanol ready for the farm.
As you can see this makes the regular changing seem pretty easy.