Forum rules
1. Keep it clean.
2. Keep the discussion civil.
3. Name calling is not allowed.

Politics and religion are two topics that tend to degenerate into a violation of one of the three simple rules above.

The mods and the site admin reserve the right to "lock" or "delete" any discussion that in our opinion, is "heading in the wrong direction."

MOST of all, be respectful of your fellow Cubber's opinions. Don't expect to change someones belief system from a simple forum on the internet.

Sat Feb 23, 2013 4:12 pm

We have had 7 plus inches of rain in the last 24 hours and it is still coming down. Looks like another 3 or 4 inches on the way. Add this to the 8 inches we got a week ago and.......................there will be no corn planting for a while for me.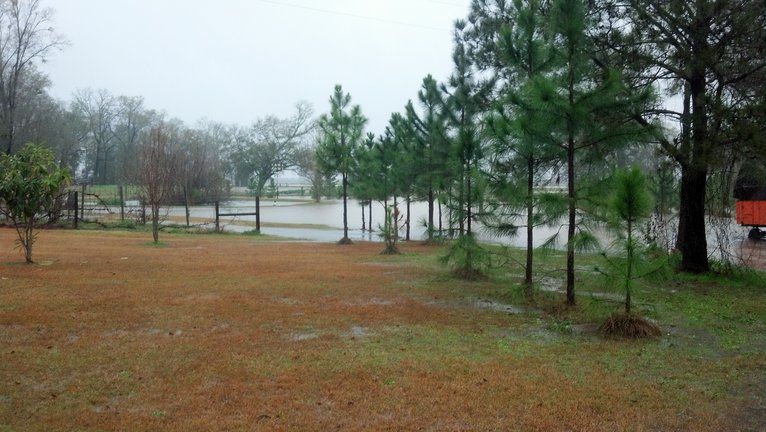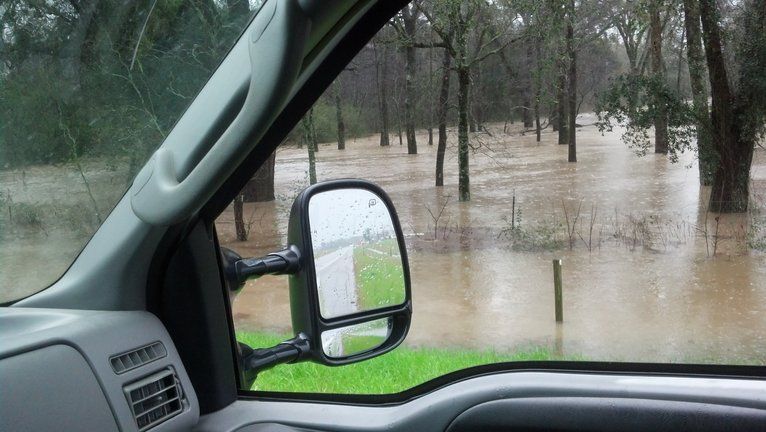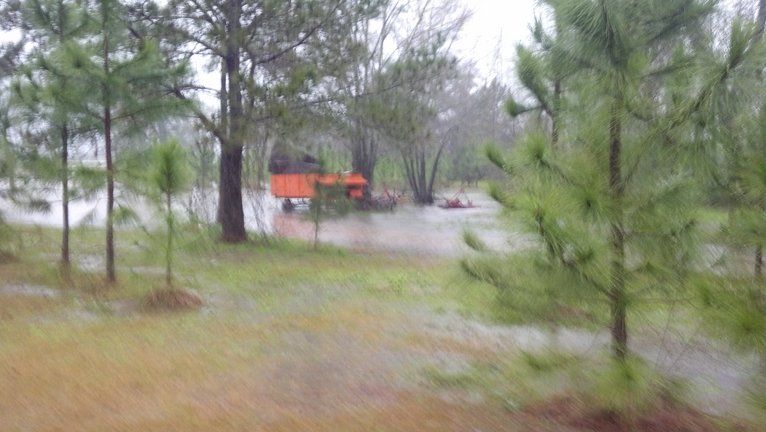 Last edited by
Tezell
on Sat Feb 23, 2013 7:05 pm, edited 1 time in total.
Sat Feb 23, 2013 4:31 pm
Pull up your boots and good luck.


Russ
Sat Feb 23, 2013 5:59 pm
Oh my......
That is a lot of water.
Sat Feb 23, 2013 6:37 pm
Quack, Quack! Ed
Sat Feb 23, 2013 6:40 pm
Tim,
Looks like we are getting some of this one. My wife says our rain gauge is about full.
Sat Feb 23, 2013 9:17 pm
No drought for you is there.
Mon Feb 25, 2013 12:07 pm
Tim's going to need pontoons for those cubs if this keeps up. We're very soggy as well. No seat time for a while.
Mon Feb 25, 2013 12:34 pm
No more complaining about the drought.
Mon Feb 25, 2013 12:45 pm
Mr E wrote:Tim,

Looks like we are getting some of this one. My wife says our rain gauge is about full.
You were posting this just about the time I was passing by on I-10. Some of it was hitting hard. It was no fun to be driving in but there was no problem staying awake. After 2 Cubfests and a tractor show, I got home last night.
Mon Feb 25, 2013 3:27 pm
Glad you made home safely Mr. Jim.
Since I first started this post we have gotten another 3.4 inches and they are calling for 3-5 more tonight and early tomorrow morning.
It is the wettest here in Jakin that it has been in years. We needed it. I just hope it does not damage anyone homes and property though. I am afraid it will. By in the morning we could have over 25 inches in the month of February alone. That is amazing!!
Mon Feb 25, 2013 3:57 pm
Tim, you are right about the amount of rain you"ll have had down there this year. I was watching the news this morning and they are forecasting some bad weather down there so keep your head down and try to stay dry. It's suppose to start raining up here this evening and last through tomorrow. This has been the wettest winter up here I have seen in a while.
Roy
Mon Feb 25, 2013 8:12 pm
I just emptied 4.25 inches out of my gauge. Had 4.5 during the weekend. Lots of rain, plus what we are in for tonight.
I will have to do some road work when this is over.
Glad you made it home safely, JIm. Thanks again for coming to DSCF. We really enjoyed your company.
Mon Feb 25, 2013 8:35 pm
If we had an equivalent moisture amount in snow, I'd have to climb out the second story window to get out of the house.
I guess you know how to deal with it down there, but I'd have a swimming pool in the basement where there wasn't supposed to one.
Bob
Mon Feb 25, 2013 9:21 pm
Time to get out the canoe and go for a paddle.