Tue Jun 11, 2013 11:36 pm
Fire season has started with a vengeance. Fire broke out in several spots this afternoon in several spots, one of which is right around the corner from the house. Fire is spreading fast to the NE, just jumped the main road north of me.
View looking north from my garage: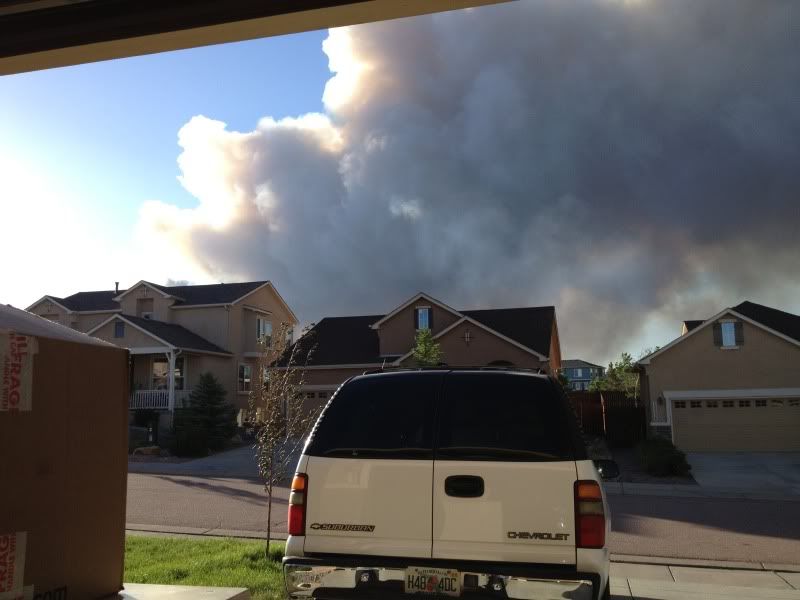 Army CH-47 Chinook from Ft Carson making a water drop: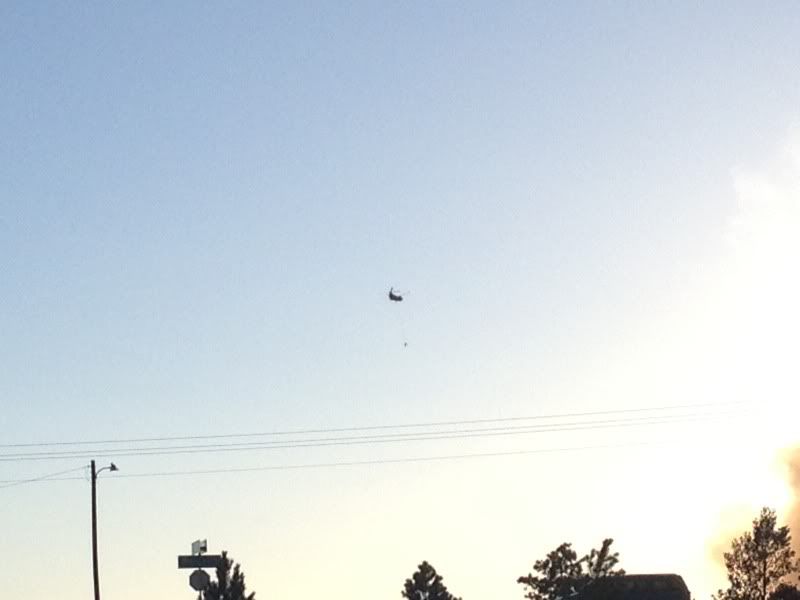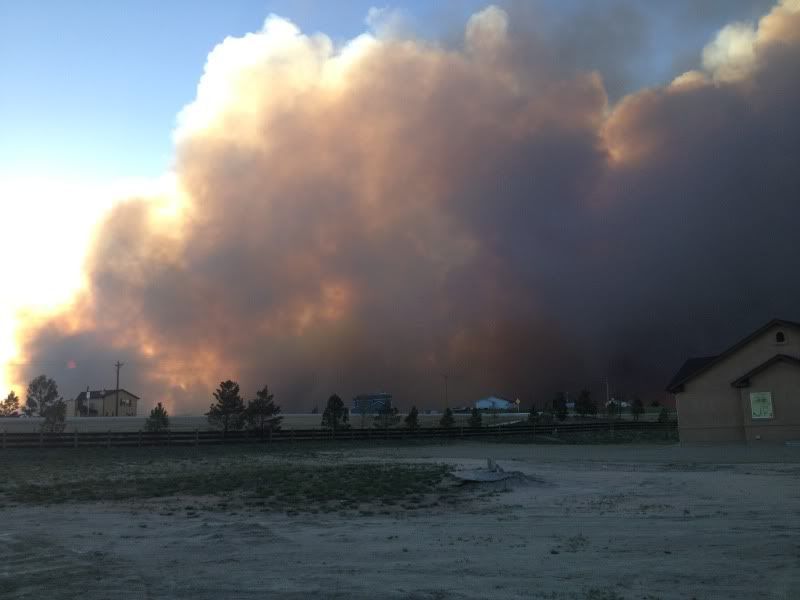 Couple videos here, my take a minute to load. Might want to turn down the speaker volume due to wind static, but gives you an idea of what the firefighters are dealing with.
http://s1195.photobucket.com/user/RDurb ... t=3&page=1
Royal Gorge area also has a large fire to the south of me near Canon City.
Wed Jun 12, 2013 6:43 am
The fires have made the news locally; really listened last evening and first thing this morning. Sorry to hear it's happening again. Hope you and your family stays safe and without any fire damage.

The pictures you posted are too close for comfort.
Wed Jun 12, 2013 10:24 am
Been watching it on CNN. Hope the fire stays away from you. In our prayers (+)
Wed Jun 12, 2013 11:34 am
Evacuating now. No power due to burned lines and substations dropping out.
Fire is just over the hill from here
Wed Jun 12, 2013 12:35 pm
Uggh! Sorry to hear it! Stay safe!

Praying the fire will spare your home.
Wed Jun 12, 2013 12:40 pm
I'm sorry to hear that Raymond. I pray that your home will be spared
Wed Jun 12, 2013 2:32 pm
Wow, I hope they can contain it and keep it from you and your neighbors property. Bless those fire fighters too. Flying those planes into that inferno just seems crazy; god love'em.
Wed Jun 12, 2013 6:24 pm
Good news for us, bad for others, the wind shifted this morning and pushed the fire north and west very quickly.
Evacuation centers that were set up had to be evacuated again as the fire doubled back NW heading towards I-25.
Power is back on at the house, bags are packed by the door just in case we need to move out quick.
This is looking north from the south end of the development. Unfortunately this is only about a quarter of the visible fire line on the horizon. It extends far to the left out of the frame towards Colorado Springs.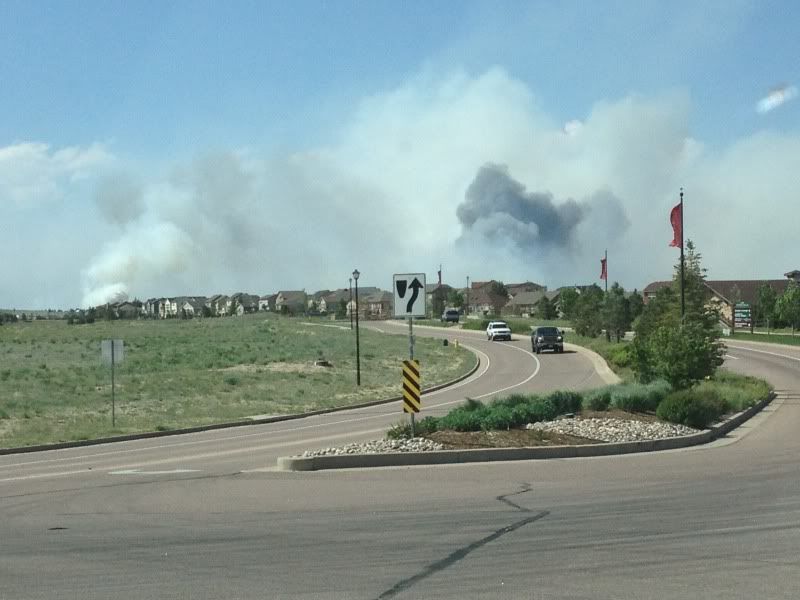 Army HH-60 picking up water from the golf course.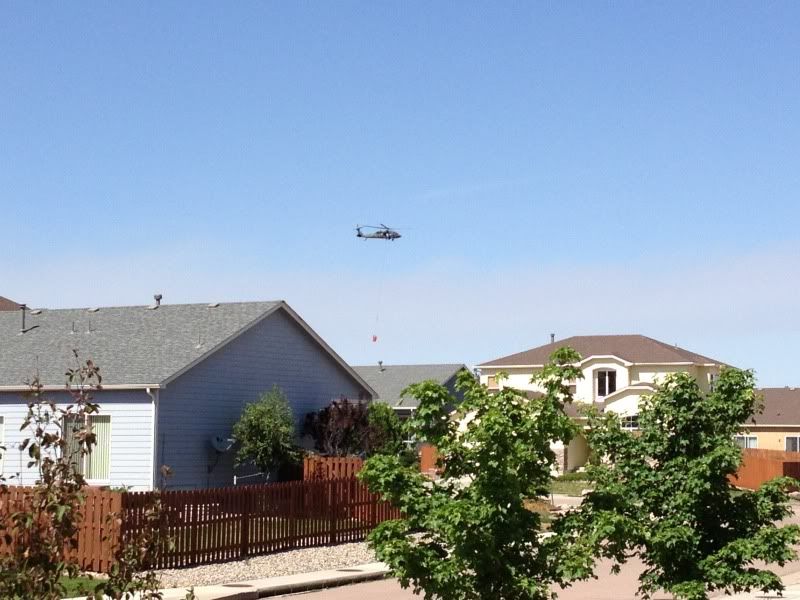 Wed Jun 12, 2013 7:09 pm
Great pictures. Thanks for sharing. Hope you remain safe and untouched by the fires.
Wed Jun 12, 2013 7:51 pm
Glad it's looking better for you. Keep us updated.
Wed Jun 12, 2013 11:38 pm
Glad that you and the family are ok ... keep us posted.
Thu Jun 13, 2013 6:20 am
That IS great news for you and your subdivision! Answered prayer! We'll continue to pray the fires will quickly diminish and go out.
Thu Jun 13, 2013 6:48 am
Good news. Hope the fire stays away. Ed
Thu Jun 13, 2013 8:20 am
My cousins and their families were evacuated yesterday. They lived on the north side of CS towards Black Forest. I was there last year with the Waldo canyon fire. It's maybe the most frightening experience you could have. Stay safe Ray.
Thu Jun 13, 2013 10:53 am
Glad to hear your good news. My grandson is headed to Colorado Springs this weekend for a week long stay. Will there be anything left when he gets there?
Try to stay cool. Roy