Thu Jun 20, 2013 8:38 am
If it's not currently playing at your house, feel free to stop by here and I'll furnish the popcorn.
My wife hates them.
Bob
Thu Jun 20, 2013 9:09 am
Sorry to hear that. The last couple years we've had a bumper crop of Crane flies; they're everywhere! Ugh!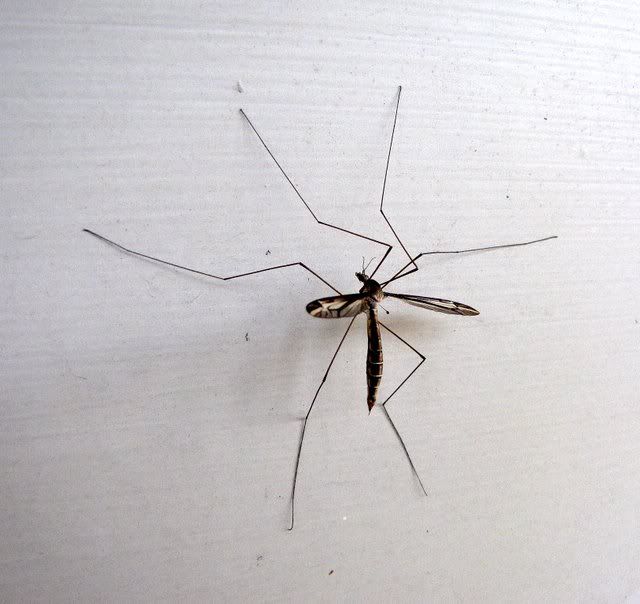 Thu Jun 20, 2013 12:45 pm
Stanton, If you want to "trade" crane flies for miller moths, I'm sure my wife will want some extra loot thrown in.
Bob
Thu Jun 20, 2013 6:10 pm
Get rid of all that straw,hay and feed.
Thu Jun 20, 2013 6:59 pm
Don, They're in the house, not the barn!

Bob
Thu Jun 20, 2013 7:17 pm
Are these moths the ones I see on tv flying around in Omaha at the college World Series?
Thu Jun 20, 2013 8:01 pm
Thomas, I haven't watched the College World Series, but here's a picture from CSU.
Life size is about 1" in length.
Bob
Thu Jun 20, 2013 8:48 pm
Not familar with these critters. But like Thomas said, there is an abundance of something similar at the CWS.
Thu Jun 20, 2013 9:01 pm
Call the Extension Service, Bob. Maybe they know something.
Thu Jun 20, 2013 10:07 pm
Don, It's an annual event, they are around for about two weeks, die after 1-2 days.

Bob
Fri Jun 21, 2013 12:35 am
I can attest to the moths (Miller Moths most call them) being horrible around here, kind of like the love bug down south, just a real nuisance. They come in this time of year and are literally everywhere.