Someone sent me a youtube link of these guys on Letterman recently. Thursday I happened to see they were playing at the fort that afternoon.... They are very, very talented players. After the show I gave them a tour of the outer works. The place needs a good mowing, but I can't get at it till the Jazz Festival is over.
They are absolutely delightful young men, extremely well mannered and it sure doesn't seem that their fame has detracted from them just being nice kids. I didn't realize they had played the 'main' stage at last year's Folk Festival, so they had seen a bit of the fort in different circumstances. They have also played the Grand Ole Opry, TWICE. Impressive, especially considering the oldest brother just turned 16.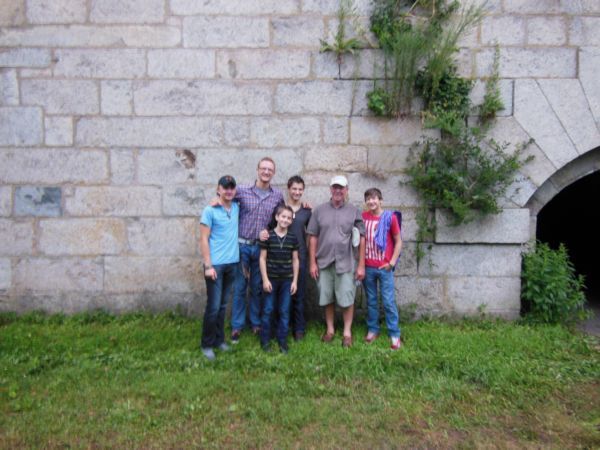 They give a portion of their proceeds to charity. So buy a CD!
http://www.sleepymanbanjoboys.com/sleep ... ess_page=1