thanks for all the kind words. The wife had me working like a dog again in the laundry room finishing it up. I did get a nap however. Look what my secretaries at work came in and did to my office at work. Went through 4 rolls of tin foil and toliet paper. First time i have ever been TP'd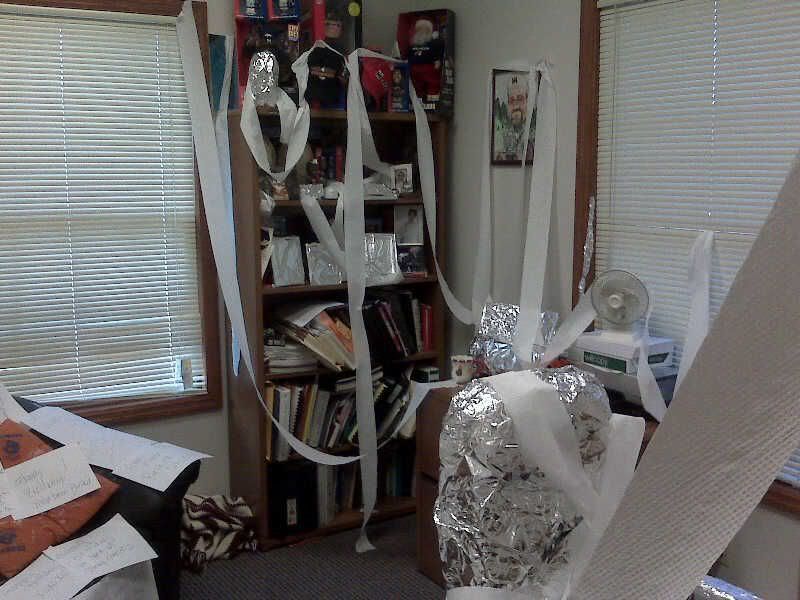 Everything was wrapped in tin foil, pens, pencils, monitor, cords, phone, stapler, stapler remover, etc, EVERYTHING. couch covered with notes. No room for me to take a nap. Had to clear it off.
THey said it was an exercise to show how much they love me, and i said, I WOULD hate to see what you would do if you hated me........
john