Sun May 24, 2009 5:27 am
Saturday May 23rd was a great day my youngest received her BA from the University Of Ma., Amherst. It was a great day with over 4000 undergraduate degrees issued. It was a great scene kind of gives you some hope for the future when you see the energy and enthusiasm of these young adults, even though most do not have jobs. On to the masters program time will tell.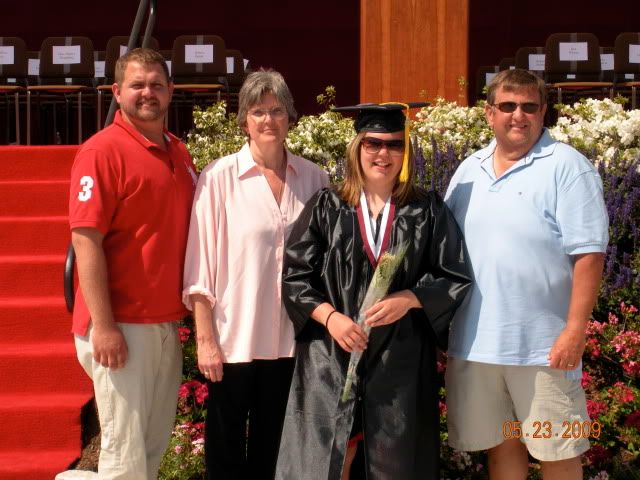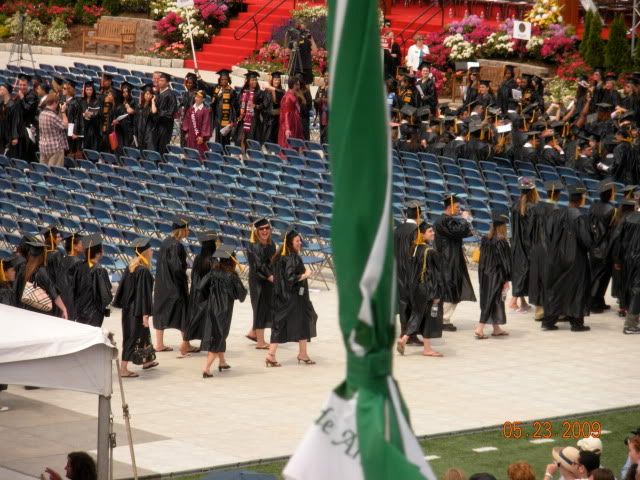 Sun May 24, 2009 6:11 am
Congratulations, Joe! ( Got her looks and smarts, from momma, obviously) Sorry, couldn't help myself! ed
Sun May 24, 2009 8:45 am
Congrats JOE! I know everyone congratulates the graduate, but the parents are a huge part of their success. Ya done good kid!
Sun May 24, 2009 9:05 am
Graduate comes running out the door and says "Here i am world, I have my BA." World says "sit down and I will teach you the rest of the alphabet".
congratulations to the younge lady.
Sun May 24, 2009 9:18 am
Congratulations to your daughter Joe! Well done!
Sun May 24, 2009 9:46 am
congrads Joe, i know that situation can stir up some mighty proud feelings,good for you and your family.
Sun May 24, 2009 9:55 am
Congrats, Joe! I am mighty proud for you. And her. Those degrees don't come easy.


Roy (mighty proud of my daughter) E.
Sun May 24, 2009 8:08 pm
Congratulations, Joe, to your family and especially your daughter. Great accomplishment.
I know how you feel. I remember the pride I felt when our daughter graduated from the University of Mo, Rolla. (Rolla School of Mines)
Sun May 24, 2009 8:16 pm
Congratulations, Joe. Good luck to your daughter as she finds a job or goes to grad school.

Bill
Sun May 24, 2009 8:26 pm
Congrats to your daughter. And let me add that old dad is looking pretty svelt aslo. The diet and exercise are working. Great job. How is your glucose doing. See you August 8th.
Mon May 25, 2009 4:42 am
Doing well on all accounts thanks Cecil, By the way I send all the donuts out to Ed he really likes them stale.
Mon May 25, 2009 8:50 am
Congratulations to you Joe , your daughter and your family. Some sacrafices were made to acheive this day I am sure.
PS: Congratulations to Ed also on receiving the left over jelly filled donuts.
Last edited by
redfin
on Mon May 25, 2009 8:01 pm, edited 1 time in total.
Mon May 25, 2009 7:31 pm
congrads Joe to you and your family, I know you are proud .
David
Mon May 25, 2009 9:49 pm
Congrats Joe i somehow managed to send four thru high school and college my youngest is 35 i'm sure it cost as much for one now as it did for all of mine.
Jim