Mon Nov 21, 2011 7:34 am
I posted a thread about my 12x16 sugar shack a few months ago.
http://www.farmallcub.com/phpBB2/viewtopic.php?f=64&t=64671
Thought I'd post up some pics of the work on the shack since then. I added a lean-to for my Cub on one side and 1x10 shiplap pine. Got the windows framed out and the cupola flashed and roofed.
The next step is to add a lean-to on the other side....this will be a timber frame lean-to used as a deck and and wood storage...and get a roof on it!
Thanks for letting me share.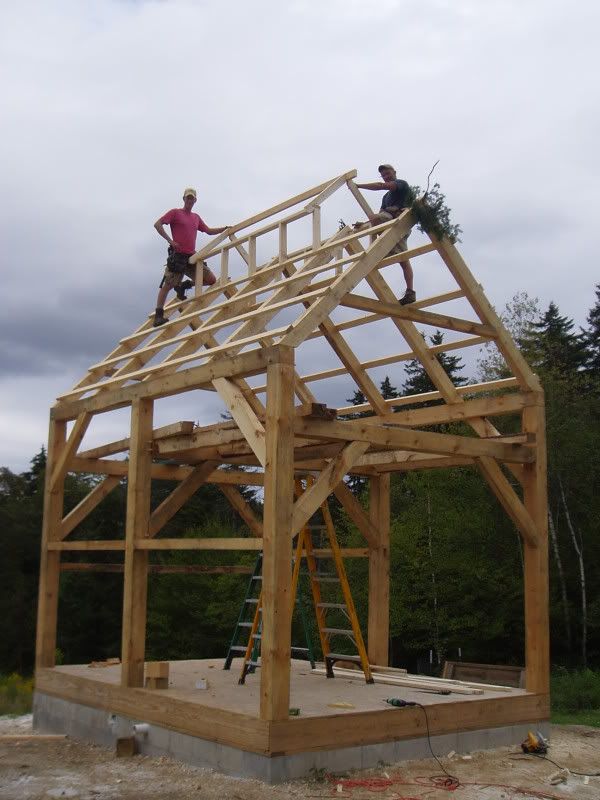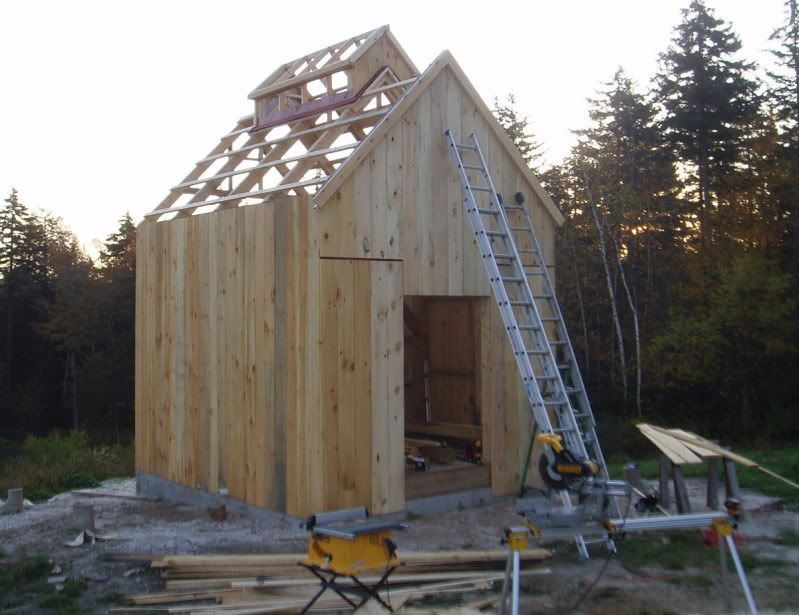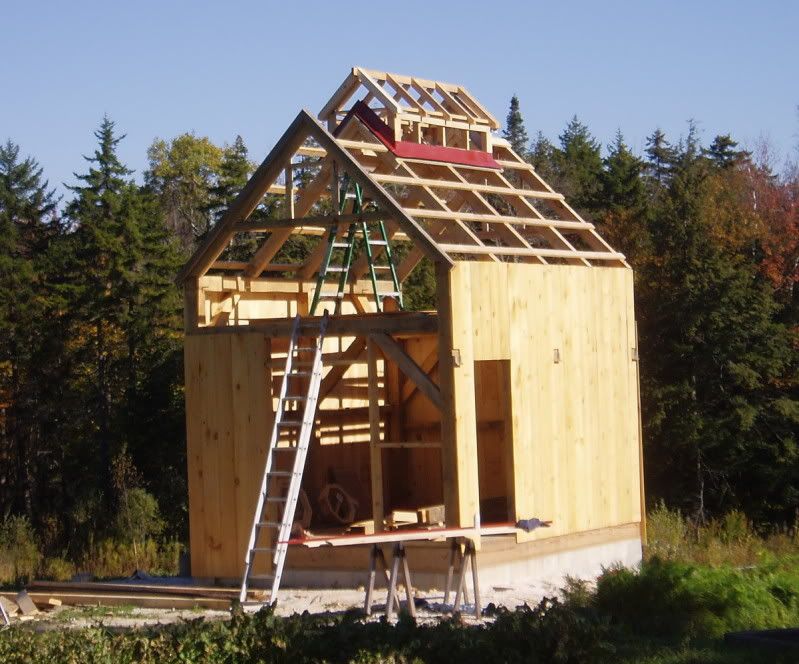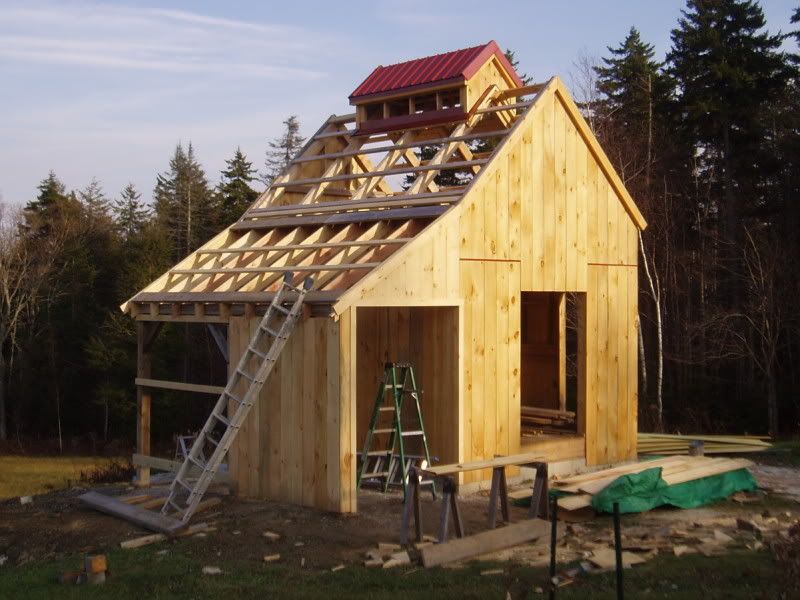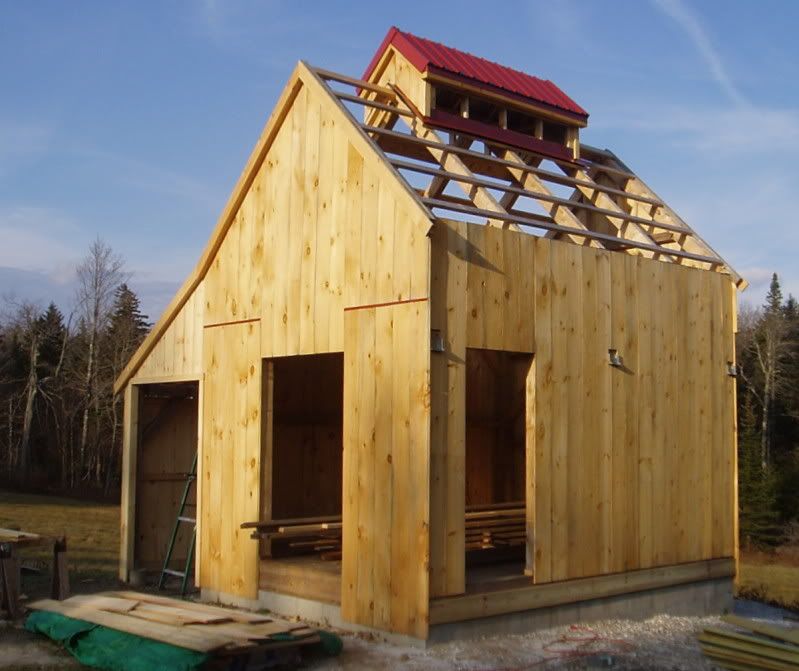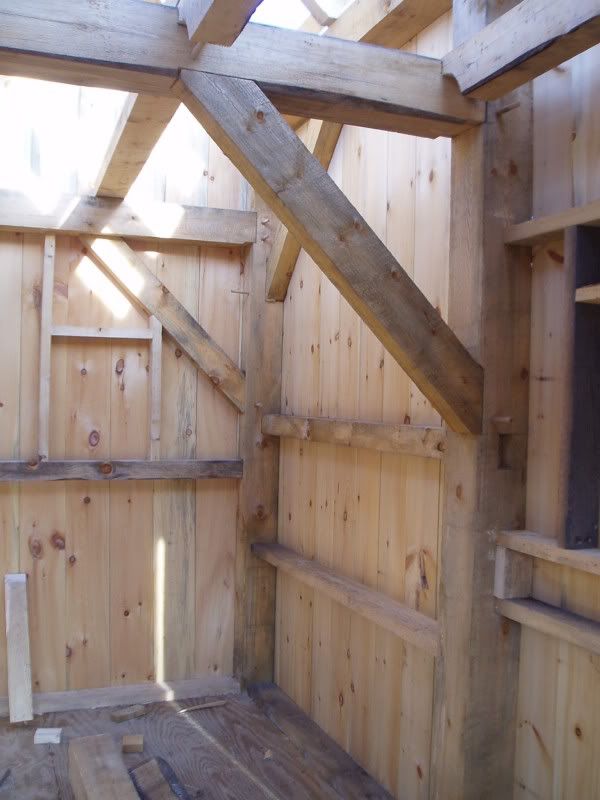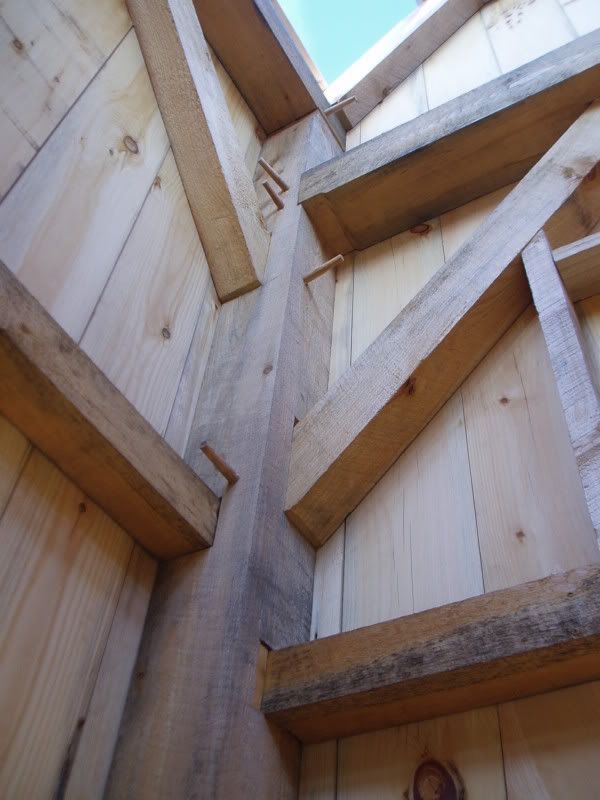 Last edited by Bigschuss on Thu Dec 29, 2011 5:34 pm, edited 1 time in total.
Mon Nov 21, 2011 7:54 am
That is an excellent looking structure. You should be proud of your craftmanship. Nice home for your cub. Thanks for sharing.
Mon Nov 21, 2011 9:52 am
Very nice!
Mon Nov 21, 2011 7:58 pm
very cool!
Mon Nov 21, 2011 8:22 pm
Blair - you should be set for the next 100 years or so!
Mon Nov 21, 2011 9:58 pm
Blair:
All I can say is simply a wonderful example of pure craftsmanship.
I love the joinery, classical yet modern even in it's simplicity. Beautiful job
Mon Nov 21, 2011 10:53 pm
Wow, you weren't kidding when you said timber frame. That is really beautiful!

The Cub will enjoy it's new home.
Tue Nov 22, 2011 6:57 am
Wow, that is something to be proud of.
Tue Nov 22, 2011 7:06 am
Thanks for the kind words everybody. It's nice to know that this kind of thing is appreciated.

I was going to stick build it, but last spring I just thought that this would be my chance to fulfill a dream of building a timber frame. It took the whole summer to cut the joinery, but man I'm glad I decided to do it this way. It has been one of the most rewarding things I have done.

And as BigDog mentioned....it should stand for quite some time!

Blair
Tue Nov 22, 2011 7:08 am
WOW
Tue Nov 22, 2011 10:05 pm
That looks awesome!!!
I'm thinking if I could do something like that (wouldn't know where to start or finsh) I'm afraid I would just in with the cub!!!
Wed Nov 23, 2011 9:05 am
That's awesome. I wish I had the skill and patience to build like that
Billy
Wed Nov 23, 2011 9:24 am
Every time I look at this, I am jealous. I lived in smaller and much less well built homes. I am sure not gonna show this to any of my tractors. they are just going to have to be content with what they have.
Wed Nov 23, 2011 10:07 am
Nice. Did you take a class on timber frame building?

There are several firms that give timber framing classes. Always thought I would like to take one of the classes.
Wed Nov 23, 2011 5:42 pm
Thanks again fellas.

It does take patience. I had to learn not to be in a hurry this summer and really just enjoy the craft. Plus, precision is a MUST. If anything is even and eighth off, parts won't fit, and the frame will end up out of square, and raising day will be a disaster.

Eugene, I basically read al I could for about a year before this project. I designed the frame myself using plans from books. And then yes, in June I took a basic 2 day workshop, where for the first time I actually got to cut a few joints. That gave me the confidence to then go for it.

The frame is half lumber from my own property that I cut, and half lumber that I bought...spruce, pine, and hemlock.

Blair