Got back about 5 last evening from the 2011 Apple Country Tractor & Engine Show. I've heard about it for years, but never been. Honestly it wasn't quite what I expected. I was expecting alot more tractors, and a bit more organized really. The tractors were just spread around everywhere, tags or signs given out to identify your tractor with, you pretty much just just had to find a spot. Fortunately IHCC Chapter 37 had a big section marked off for our stuff and the Farmalls were very well represented. I've never been to a show where there were more vendors selling stuff though...bet there had to have been a couple hundred or more. I bet I didn't see half the stuff that was there for sale...it was overwhelming!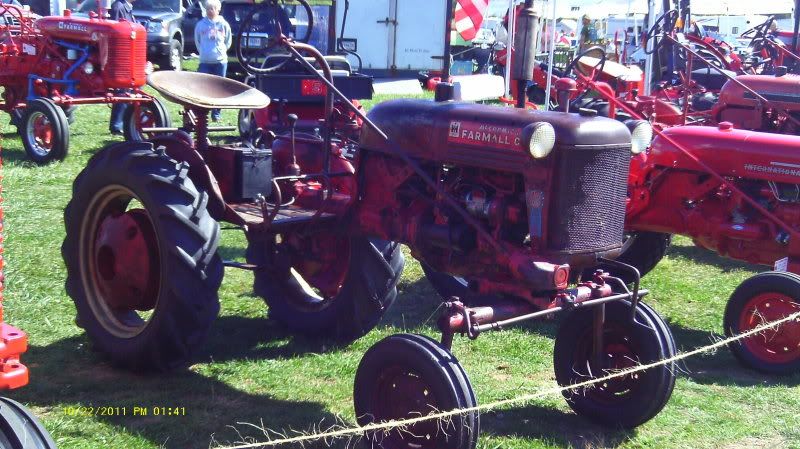 I was very pleased with how "Otis" was received...everyone in our group said that he drew more attention that all the others in the lineup. Ever so often I'd hand crank him off and let him set there and idle, people were so amazed how slow and quiet he ran. Nobody seemed to be bothered by the fact he was smokin' some, guess they'll all figured he was old enough to smoke...haha. Lots of people were interested in the "Blue Ribbon Reconditioned" decal. No one I talked had ever seen one, though lots were familiar with the program.
Otis got a work out right before we left, pulling off my friends SMTA...had the black smoke rollin' there for a minute when Otis hunkered down and grunted. He probably hadn't worked that hard in years.
Here's a few more pictures...
My friend Ray Smith's 1955 Lo-boy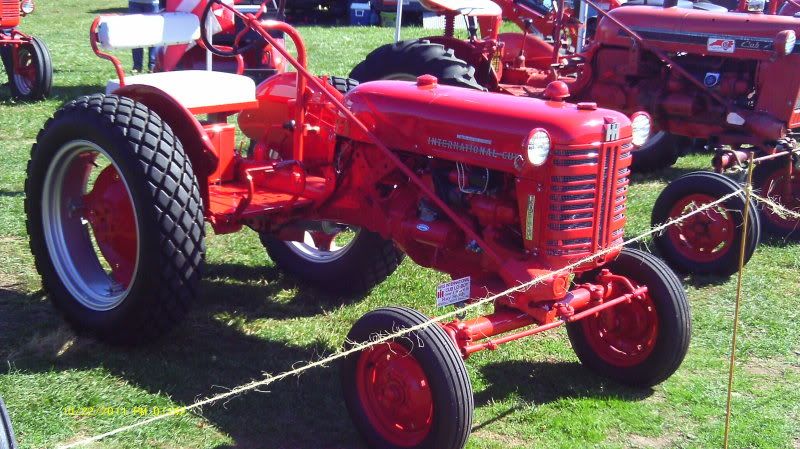 The "Cub" lineup from our gang, Calvin White and Dwight Dentons '79 square nose Cubs in the background
The tail-end of the Parade of Power line-up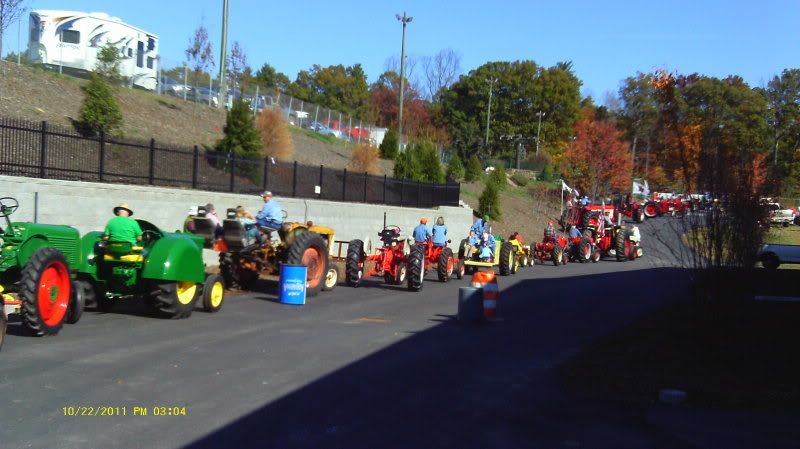 All in all a great weekend and I look forward to going again!