Not sure about a herd.... but this guys were recently seen firing a cannon at Ft Adams.... Just curious Yogie, if that's the normal pose for gunners??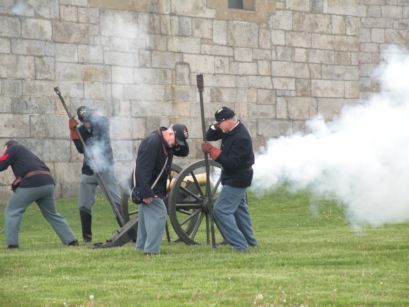 For some reason the ones in blue never seem to 'die'?? The rebels did a fine job in that regard. In this battle they outnumbered the US at least 2 to 1, so I guess they could afford to be realistic.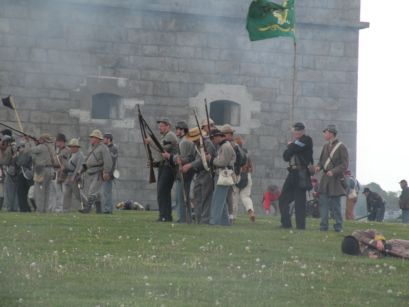 BTW, the world is a better place when I don't need a passport to go to the waller fest.