Here's a few from a great day spent with friends at Appomattox and Charlotte Court House areas.
Thanks to Bosses near by Case dealer and employer for loaning us a nice bus for our trip.
Here's our little group on the steps of the Mclean House where the surrender of Lee's army of Northern Virginia took place.
As you can see we were given a uniformed escort after the Ed and head ranger debate.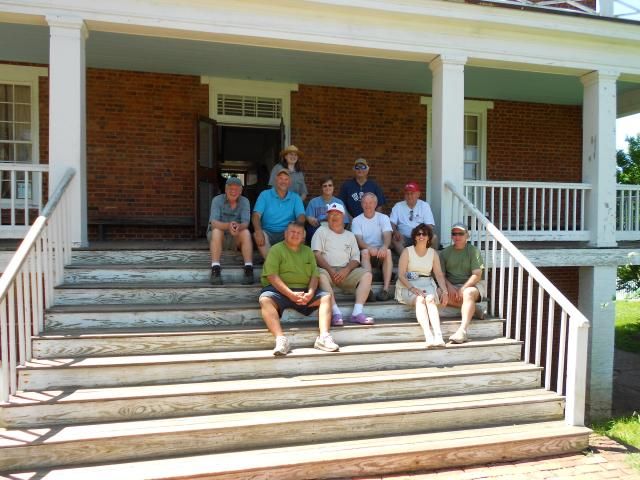 Surrender triangle where the last cannon shot was fired.
Charlotte Court House where Patrick Henry debated, Here we were given a really nice tour by Circuit Clerk Stuart Fallen who has been serving the county since 1975, He's just one of Bosses many friends.
We all had a great time, watching the reenactment of Ed and the Appomattox park ranger it was just like stepping back in time.