Well, to celebrate my retirement I took a little trip last week to visit Matt & Teresa in North Carolina. Stopped in Gillsville, Ga. on my way up and had lunch with Kodiak. Had a wonderful time getting caught up on the goings-on and a great lunch at Cracker Barrel.
Stayed with Teresa & Matt until yesterday morning, exploring North Carolina and even made it to an antique tractor and steam engine museum with Matt & Mert. Great times! Also met Dale Finch for coffee and pick up some Cub Express stuff for Raymond Durban. Got to see the cub & Super A that she has restored.
Drove over to Lebanon, TN yesterday. Steve Koons came over and picked me up. Went to his awesome farm and took a look at all of his antique tractors. Man, does he ever have some fine toys. Failed to get any pictures, so we are going to have to do that again.
Then we went over to J. R. William's place to visit with him and look at his red toys!! Boy, that Super MD is special. Runs as good as it looks. Got to drive 'em all. That JR is such a nice guy. What a great time.
Then this morning met Steve, JR, Ron Smith & Roger Smith for breakfast at Cracker Barrel. We had a great waitress that kept the coffee coming, so we had a great 2 hour visit. All of these guys have been to several CubFests, including DSCF, so it was time I paid them a visit on their home turf.
Steve & JR even took me along as their guest to their Antique Tractor Club meeting Tuesday night. Got to meet about 20 of the club members and even won a club T-shirt (one of the door prizes) !!
Thanks to all of you gentlemen for taking time out of your busy schedules to extend such wonderful hospitality to a tractor buddy! Can't wait to see all of you at DSCF 2014. If I'm lucky, perhaps Billy Ray and I will be able to take a road trip and see you again before then.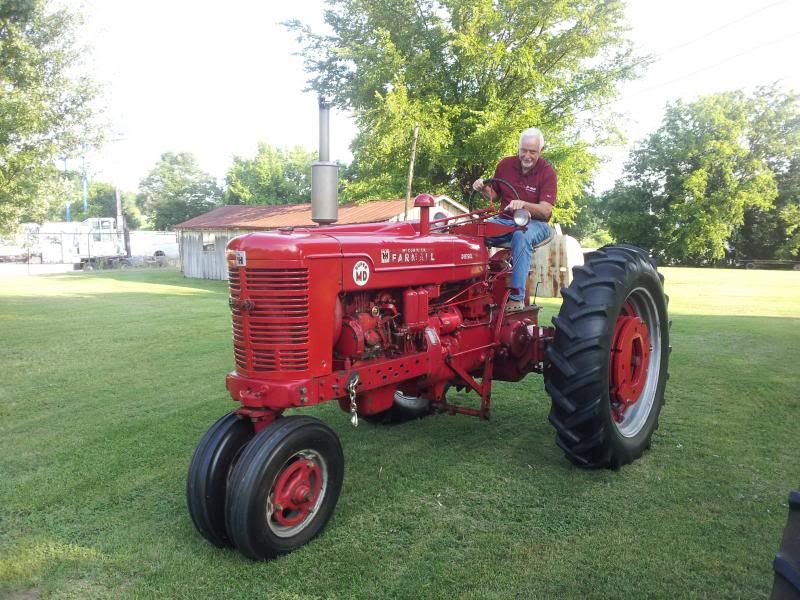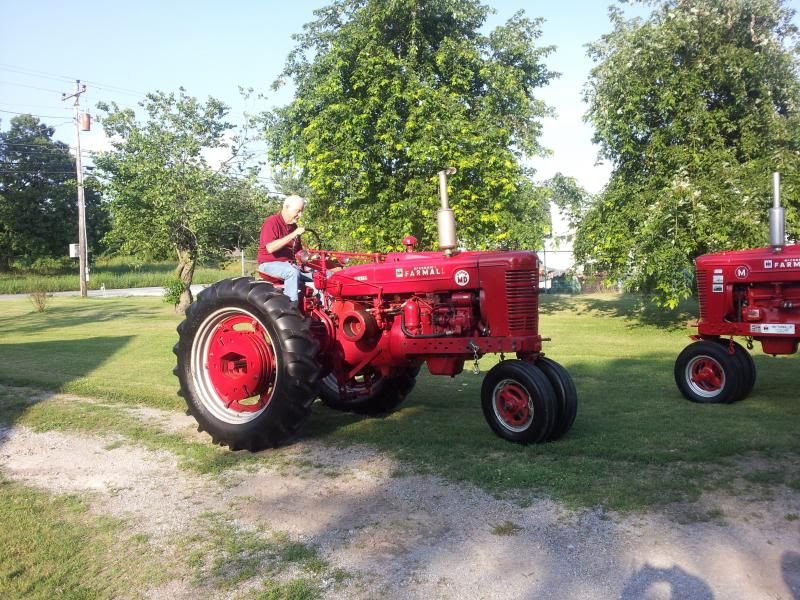 Man, that Super MD is an awesome machine!!
Left to right, Steve Koons, Ron Smith, Mr. E, J.R. Williams and Roger Smith.