Thanks David for the great time again this year, as usual I was the last to leave out and not wanting to even then.
Met a few new members this year and shared a lot of stories.
Here's a few more photos for all to enjoy.
The day before the fest trip to Petersburg Battlefield was a learning experience for everyone this year.
Here Boss and Thomas Mays remove a final for a brake job.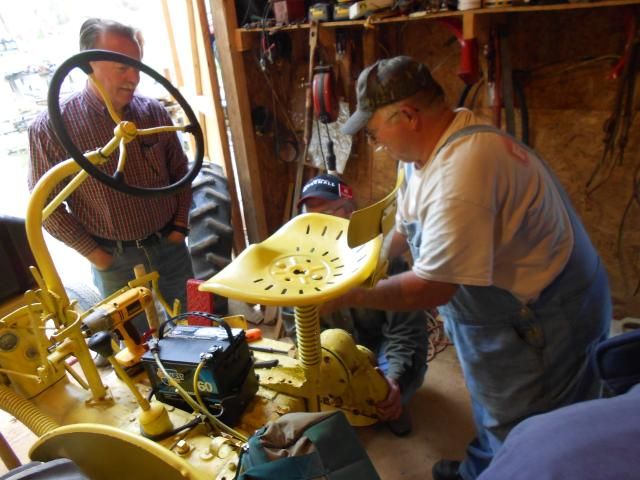 The beginning of a 12 volt change over plus the mag was removed and upgraded to a distributor. The owner who came by the next day was all smiles when he started it and took a ride.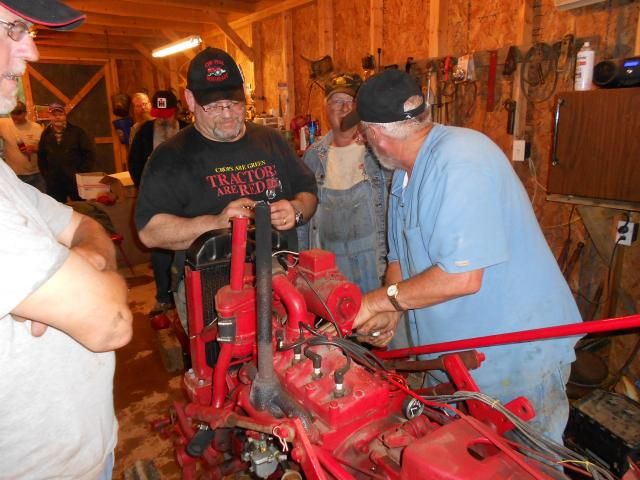 Relaxing and some work being done under the big top.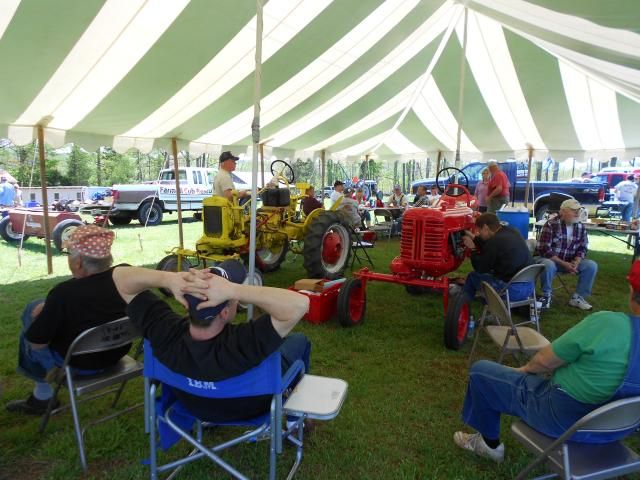 Trans and finals being worked over by Ed and friends.
A lot of carb and other work being done but being involved in a tractor split I didn't get any more pictures. I remember seeing Andy Capone, Lt. Mike and a couple others working on a SA getting the mag back in time and running.
Here's a couple more of Bosses line up, I think I counted 14 square hood 12 volt tractors.