Moderator: Team Cub
Forum rules
Notice: For sale and wanted posts are not allowed in this forum. Please use our free
classifieds
or one of our site sponsors for your tractor and parts needs.
tmays

5+ Years

Posts: 2473
Joined: Wed May 11, 2011 8:59 pm
Zip Code: 39180
Tractors Owned: 1948 Allis Chalmers G
1947 Cub
1952 Cub

154 Cub LoBoy
Location: Vicksburg, MS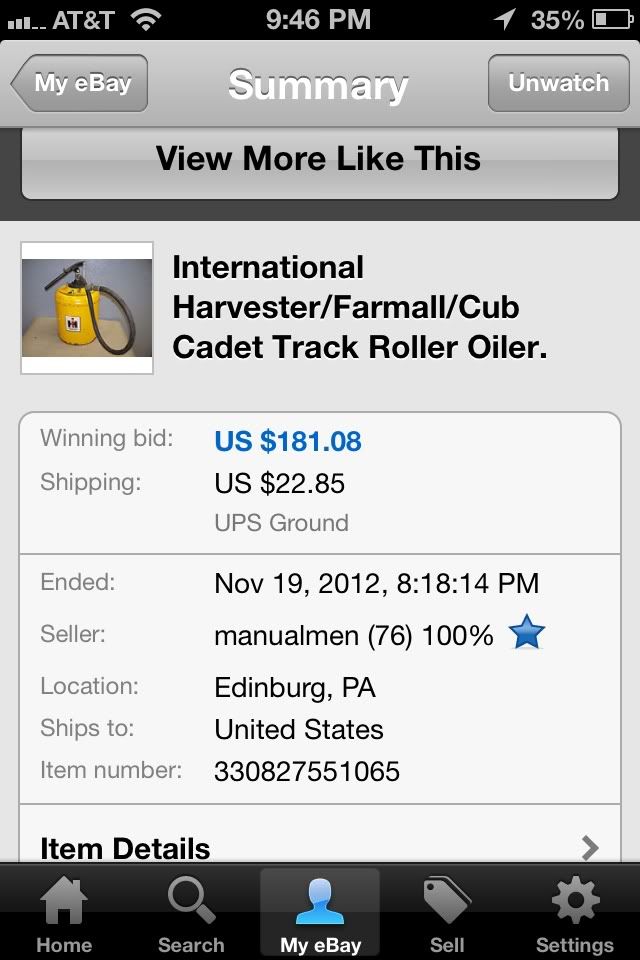 Thomas
---
jlmason81

5+ Years

Posts: 132
Joined: Thu Nov 18, 2010 8:43 pm
Zip Code: 75126
eBay ID: jlmason81
Tractors Owned: 1955 International Cub Lo-Boy w/ Fast-Hitch
1975 International Cub w/ IH 1000 Loader & Fast-Hitch
IH #10 Utility Trailer
Location: Forney, Texas
I sure tried but the the last bid beat me by $2.50.
Probably for the best as it would had just sat in the corner anyway. I still have 1 set of rear high crop wheels and 2 sets of fronts I haven't made use of.
Jeff
---
---
Return to "Other Tractors and Machinery"
Who is online
Users browsing this forum: No registered users and 2 guests