Tue Jan 18, 2011 1:24 pm
In the process of restoring a little genius plow 2-12 pull type.
Am completely dismantling it , what is the pound force for the spring trip on the hitch.
Thanks

Phil
Tue Jan 18, 2011 5:13 pm
Don't know about the thrust on the spring, but I guarantee , it takes a lot to trip it.
Tue Jan 18, 2011 10:12 pm
Just a little tighter than what it takes to yank you off the seat when it trips and you got ahold of one of the depth control levers LOL .
Fri Jan 21, 2011 8:48 am
Was wondering about the paint scheme for the plows
1. Cream wheels r
2. ear wheel asssy Blue
3.Wheel lift system Blue
4 Hitch Black
6 Cloulter wheels Black
Not sure on the coulter assy?
7 The coulter rods and clamps ? red black or blue
any help to the paint commitee link would be appreciated
Thanks
Phil
Fri Jan 21, 2011 11:29 am
Phil, Here's the link, I already clicked on plows:
http://www.wisconsinhistory.org/library ... &B1=Submit
If you click on "Manuals", it's at the bottom right of the first manual section under "Paint, decals, etc."
Bob
Fri Jan 21, 2011 12:16 pm
Thanks Bob
Got it
Phil
Sat Jan 29, 2011 9:09 pm
Here are a few pics of one that a friend did.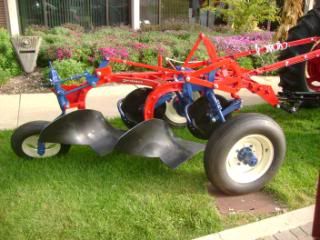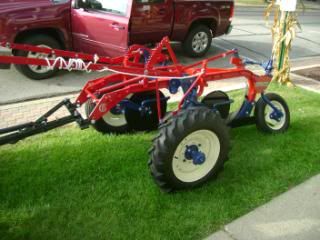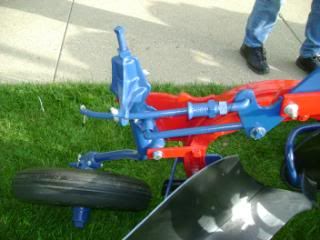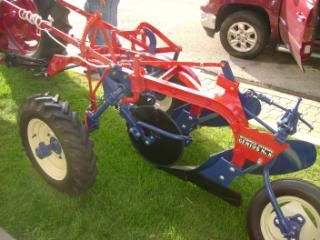 Fri Feb 11, 2011 7:49 pm
What is a lgenius worth all done up?
Fri Feb 11, 2011 10:26 pm
The last one I saw sell went for around $600 for a 2 bottom and the 3 bottom went for $750. That has been a few years ago. Price seems high to me, especially when I saw 5 of them sell for less than 200 each last summer. They were not restored though. a usable one brought 175 and a parts plow still brought 75 to 125.

Others may have more to say.
Sat Feb 12, 2011 8:49 am
Would a Cub pull one or do you need an A.
Sat Feb 12, 2011 10:12 am
A cub or an A will pull one, so long as you do not let it down. to actually plow with one you need an H or M.