Well, I finally was able to go out and pick up the old VAC. The kids at school have been asking and waiting to get started on it. It has sat in a barn for several years. The two brothers that owned it started to restore several years ago and they only got as far as tearing it down and stopped. I hope this turns out to be a great experience for the kids and they I hope they all get an appreciation of the history or agriculture and how far it has really come. We will start tomorrow night with our first meeting to diagnose and make a plan of attack as what we will do.
Please chime in as to what we should do first, I want to make sure I don't miss anything or go to far at first step. I plan to start with compression tests and then diagnose the inside of the motor, don't really want to try to start it first, it needs all new wiring for a start anyway.
Thanks, I'm sure I will have more questions to come.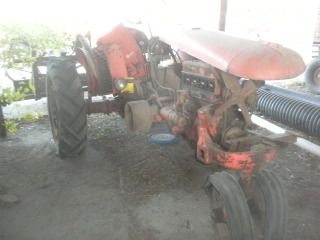 http://s18.photobucket.com/albums/b111/jmmacki/CASE%20VAC/