Forum rules
Notice: For sale and wanted posts are not allowed in this forum. Please use our free
classifieds
or one of our site sponsors for your tractor and parts needs.
Mon Nov 19, 2012 10:49 pm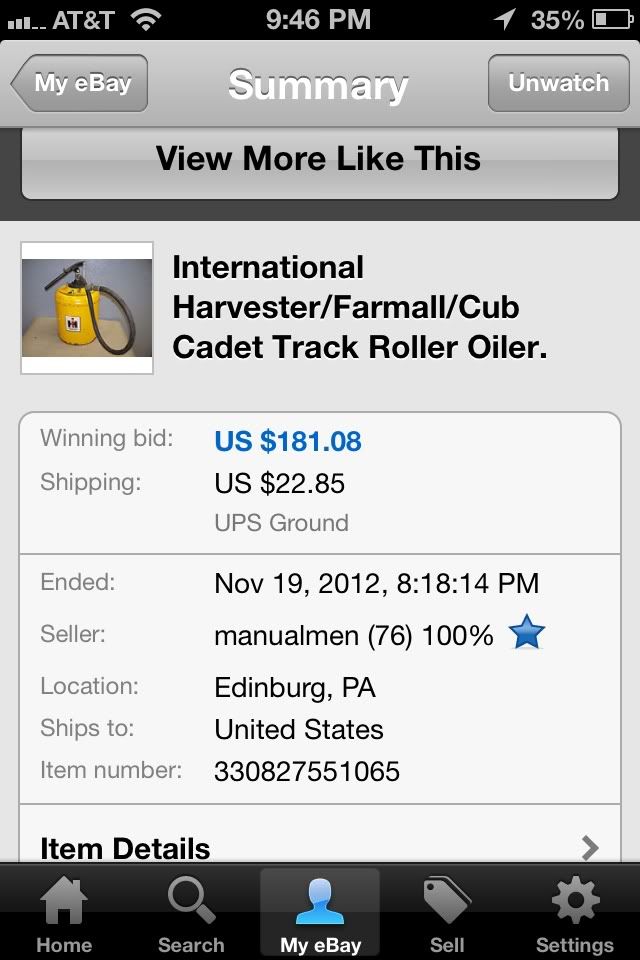 Tue Nov 20, 2012 12:12 am
I sure tried but the the last bid beat me by $2.50.
Probably for the best as it would had just sat in the corner anyway. I still have 1 set of rear high crop wheels and 2 sets of fronts I haven't made use of.
Jeff