Collecting and repairing old tractors is indeed one of my favorite things to do, however I really enjoy working the old iron.
Last week we had had several perfect hay making days and I had the pleasure of helping my son in law and grand sons make hay. One of my Oliver 77's is shown here. It was also used to operate the haybine. That old long stroke engine just hums and lumbers endlessly around the field, once in a while the governor will kick slightly when it climbs an incline. I hope you enjoy the pic.
Berlin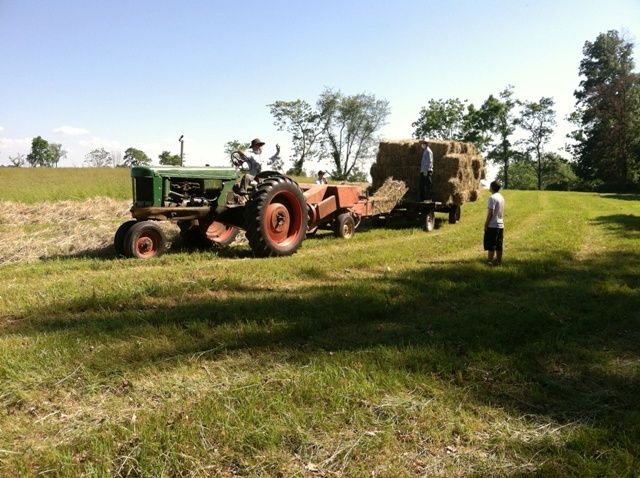 cline. I hope you enjoy the pic.