I thought I'd share a pic of my Ford 601 WorkMaster.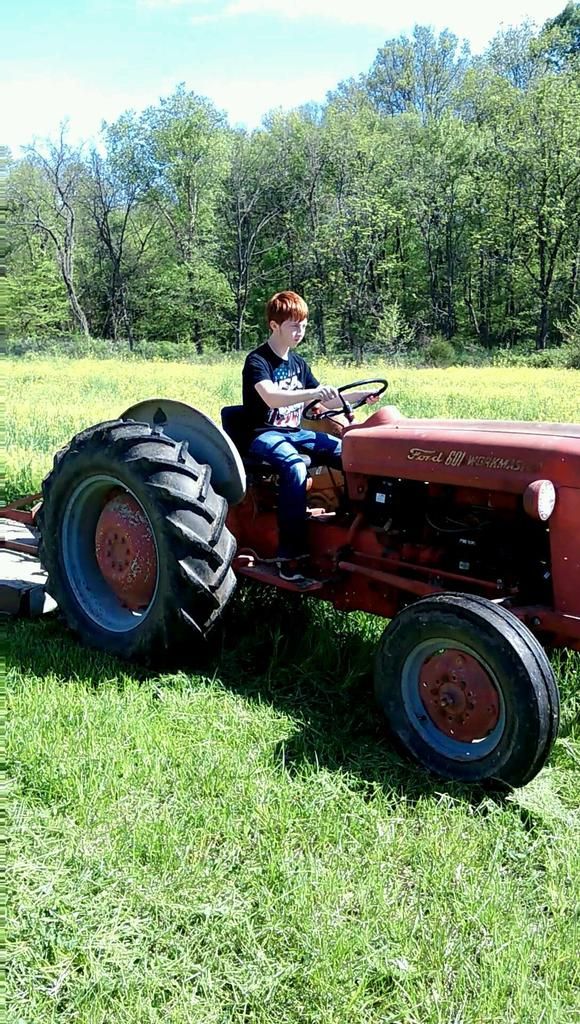 That's the boy bush hogging out at the farm a few weeks ago. There is now corn planted there, some left over RR seed given to me by a friend of the family. It should make for a great deer hunting spot this fall!
I bought this tractor about a year ago. I really like it. It starts and runs great, will work all day, and be ready again tomorrow. We have mowed, disked, done blade work, spread seed, lime, and fert with a cone spreader, and dug post holes. I still love my Cubs of course, but I've become very fond of this workhorse also!