Thu Jun 18, 2009 7:13 pm
this request isnt for a cub but my son bought a pull behind pto powered sickle bar mower made by international. does anybody know where i could find a manual for this piece? thanks for any help on this.
Thu Jun 18, 2009 7:24 pm
I have an 18 meg scan of MR-5 parts book. If you can handle a email of that size I can send it. Gmail will accept a 25 meg attachment.
Once you know what model you have you will have an easier time searching for an operator's manual.
Thu Jun 18, 2009 7:26 pm
Bob is right, post a photo of the mower so that it can be identified, then the correct manual will be easier to find.
Thu Jun 18, 2009 7:35 pm
thanks, i'll post some pics tomorrow.
Thu Jun 18, 2009 10:10 pm
I have manuals for these IH Sicle Bar Mowers:

McCormick No. 21-U Tractor Mower (Super A)
IH 1000 Balanced Mower
IH 1100 Balanced Mower
IH 1300 Balanced Mower
IH 3110 Balanced Mower (2400 and 2500 series)
Tue Jun 23, 2009 7:22 pm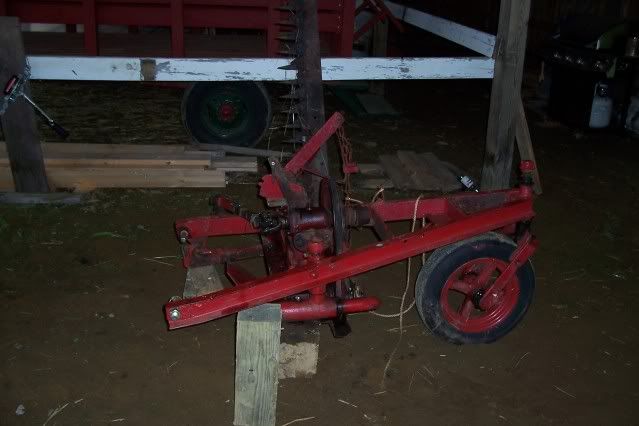 i finally took those pictures. bob, if you think you have it on that file you mentioned can you email when you have time.
..
Tue Jun 23, 2009 7:31 pm
there are more pictures on photobucket to look at. thanks
Tue Jun 23, 2009 7:53 pm
I have the manual that Bob refers to. The only one that looks even close is the 230. They show it mounted on an International 540. Also says built in 1967 and since. Hopefully, someone has the manual. Otherwise, I think Bob can send you that section in the parts manual.

Bob
Tue Jun 23, 2009 8:35 pm
From Bob to Bob to Rob......on the way.
Tue Jun 23, 2009 9:20 pm
got it, thanks bob.