Sat Oct 31, 2009 11:05 am
My Uncle and Dad left this morning to go pick up a New Idea two row mounted corn picker to put on my 1954 Super M. Kinda excited but I was wondering if anyone has one of these outfits mounted and a few pictures.. I don't think I have ever seen the New Idea picker mounted before. Dad said they used to have two of them when they were kids but Grandpa sold them with the tractors 40 some years ago...

Thanks
JAson
Sat Oct 31, 2009 11:21 am
We had a New Idea two row mounted on an M. The husking bed sat in a cradle just behind the rear wheels and had two swivel wheels. I know I don't have any pictures.
Sat Oct 31, 2009 7:06 pm
Jason, I couldn't find a picture of a two row picker mounted on a Farmall but I did find a video of one mounted on a JD. Thought you might find it interesting.


Sun Nov 01, 2009 6:28 pm
I don't have any pictures, but to me a mounted picker, especially a two-row, is the ultimate tractor collection item!

IH made a single row, mounted picker for a C/Super C tractor. I would absolutely love to have one on my 230, or a mounted 2MH on my old Super M!

A
Sun Nov 01, 2009 6:42 pm
These are IH corn pickers, but I'm sure the NI is similar.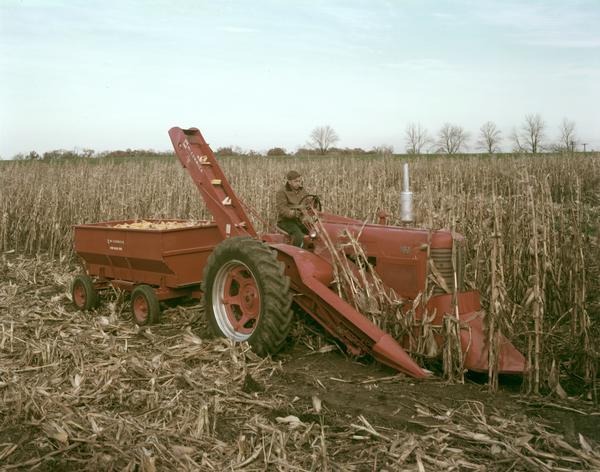 McCormick 2-M mounted on an M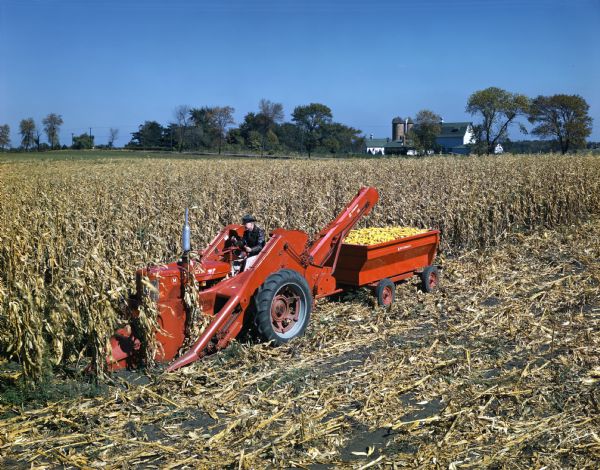 Photos courtesy WHS
Last edited by
Don McCombs
on Sun Nov 01, 2009 7:18 pm, edited 1 time in total.
Sun Nov 01, 2009 6:56 pm
That top one looks sort of like a model 24 but I don't think that's what it is judging by the age of the tractor. Maybe an experimental model of some sort? The bottom one I think is probably a 2ME.

Those pickers are HEAVY! The 24 was light enough to go on an H but the 2MH weighed upwards of 3,000 lbs. Broken axles were not unheard of.

Al
Sun Nov 01, 2009 7:07 pm
Here's a 24 on an M.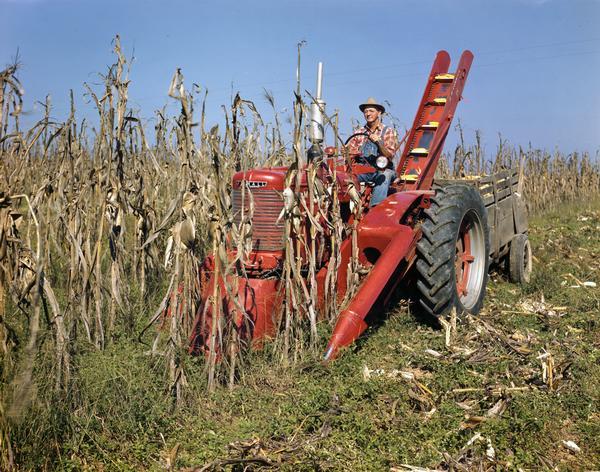 and a 24 on an H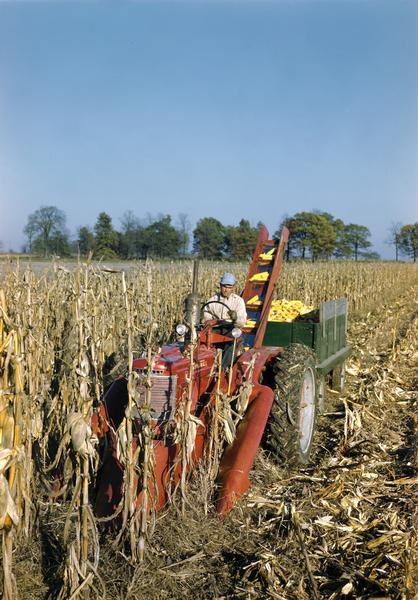 Photos courtesy WHS
Sun Nov 01, 2009 7:26 pm
Jason, here's some good advice...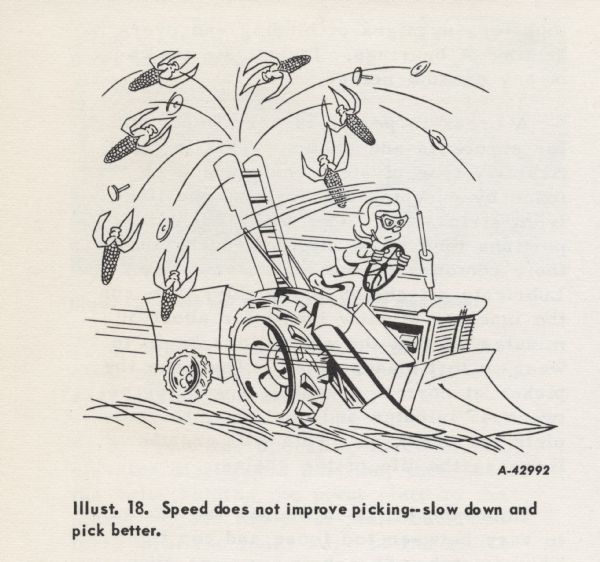 Image courtesy WHS
Mon Nov 02, 2009 9:32 am
Well it didn't turn out to be what the man said it was.

Dad and my uncle went to look at it, got there and they both agreed that it was not the one or type we were looking for.

We are looking for a 6 roll husking bed and this one had a 4 roll bed. All chains were rusted needing replaced, and the metal need a lot of work. We will keep looking. I think a found an IH Picker. It is still on the tractor and sounds like a better deal.
Mon Nov 02, 2009 12:29 pm
I have no experience with a New Idea picker, but a few folks I know that did use those pickers have told me that the New Idea pickers weighed considerably more than their IH or John Deere counterparts. Extra weight is not good, that is what breaks axles and gets you buried in soft fields.
Tue Nov 03, 2009 9:18 pm
I had a 2MHD on one of my super M-D's,and it just did have room to fit after cutting the light mounts off and a few other things!---These were for 460 or better yet, 560 mounting due to weight!
still did not have ANY mud clearance between the tires,---so they couldnt go in ANY wet fields!
thanks; sonny