As those that attended Docfest saw, i have been busy cutting firewood.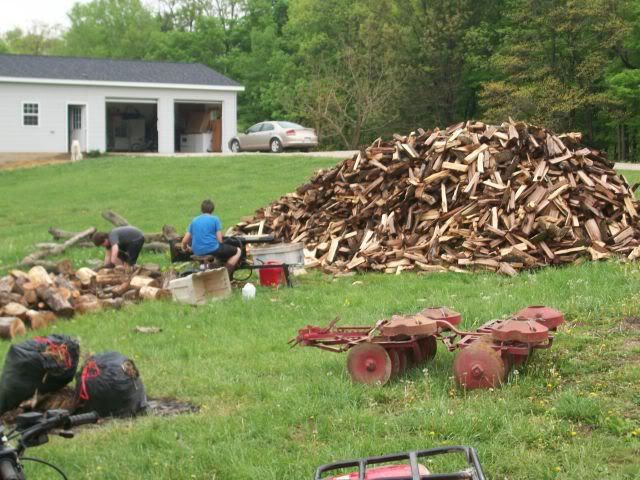 Anyway, i went to my STIHL dealer and picked up a couple of chains, and asked about sharpening them as the bit i had been using wasnt doing the job. Well apparently i was using too small a bit. He had the right bit there. But the thing he told me, i never heard of, was
use some kind of wax on the bit when sharpening, a crayon, candle or car wax. this will prevent it from getting hot and or becoming brittle and you will go through less bits.
Well i tried it and it works.
What other hints or tips do you have for sharpening a chainsaw chain?