Hello
I'm Jeff and have two cub cadets, a model 122 manufactured in 1966 and a 125 from 1968. I just finished an engine rebuild on the K-301 in the 125 and am ready for some tall grass to mow to break it in. It's my "every week" mower.
The 122 I got about a month ago from a friend who is moving his shop.
I have a QA-42 snowthrower, a 42" blade and a track Vac for the 125. I just picked up a 1A tiller on friday night, there will be some questions for that.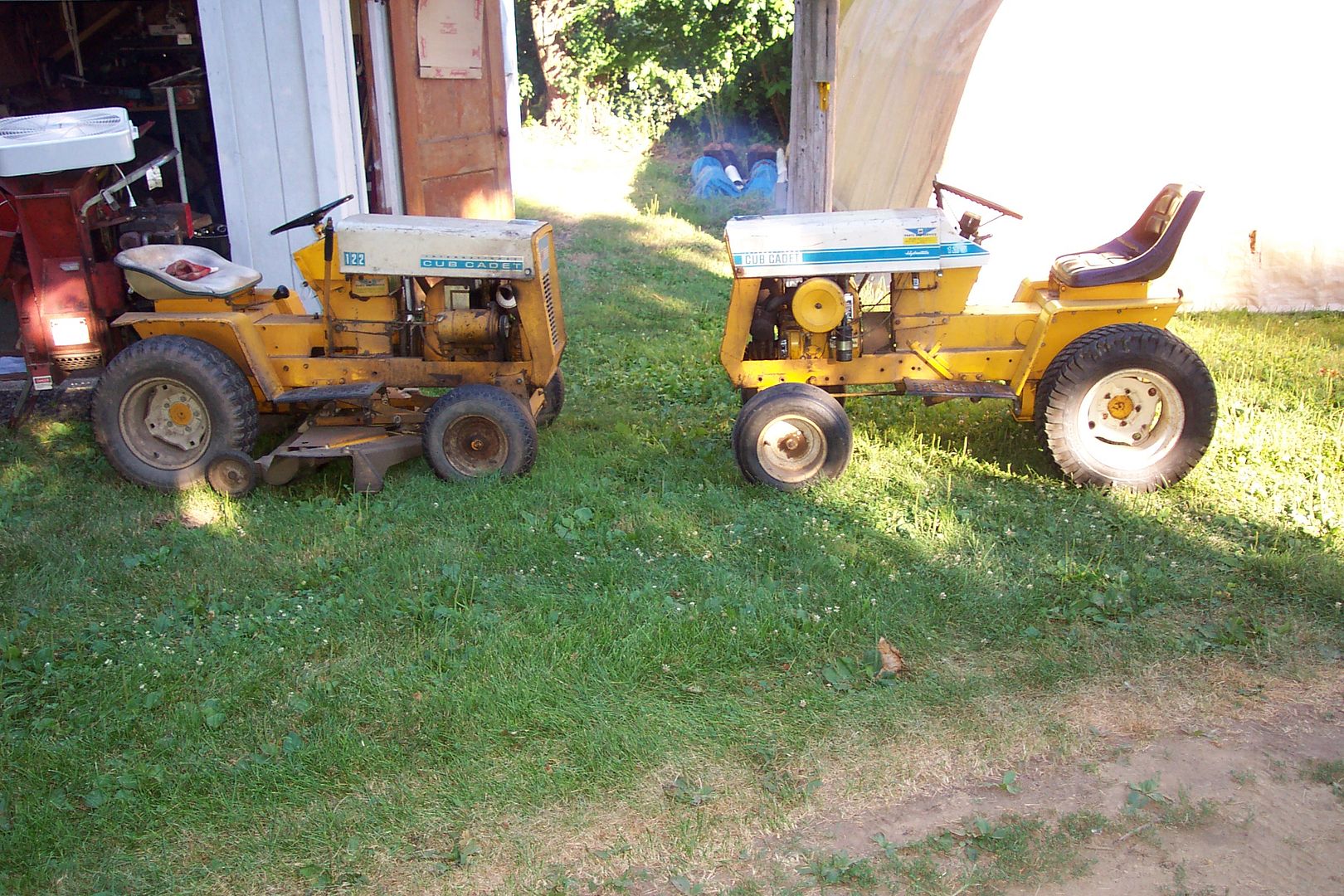 Jeff