Rudi wrote:Jeff:

Welcome to the Cub Community and congrats on your latest acquisition

Those are two rather nice Cub Cadets... in their original clothes. As much as I like restored units, there is something about Cubs and Cadets au naturelle so to speak. My 129 is in it's original clothes and I like it that way.

Curious as to the Trac-Vac... can you post pics and of the other attachments you have for your Cadets

Really

, in fact we are all addicted to them

to Farmallcub.com

Forum Family. And you have come to the right place for all things Cub related. If you click on the

Site Rules, Regulations, & Important Information

, it will point you to

the

Welcome Wagon

wherein you will find links to many useful sites and topics. One of which is the

Cub Manual Server

. Enjoy!.
You like pics? I have lots of pictures
Here's my 42" dirt blade and the QA-42 snow thrower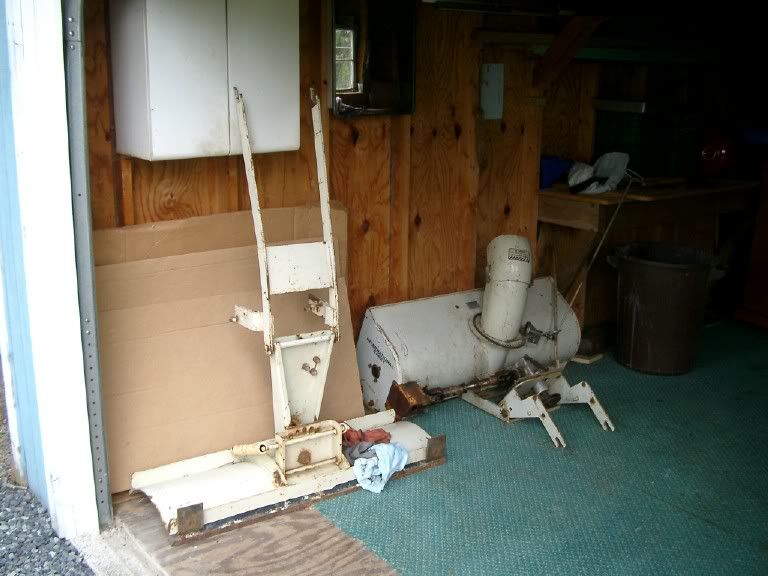 Here's the Trac Vac system. You're looking at the back of it. It's powered by a 5 hp B&S and a 6" hose attaches to the mower deck ( 42" w/ cast iron ends on both of my cubs ). The grass is drawn into the blower on the end of the engine and blown into the box. The entire assembly hangs on the back of the tractor on a bracket.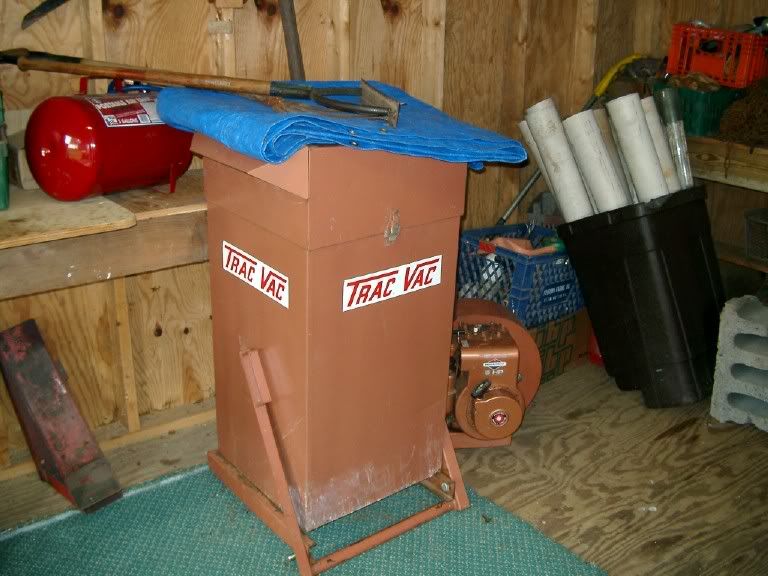 I've also constructed a devise to hold steel plates for when I use the dirt blade or the snowthrower.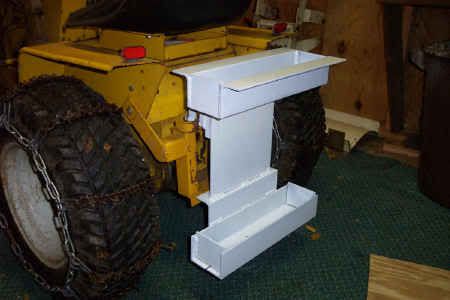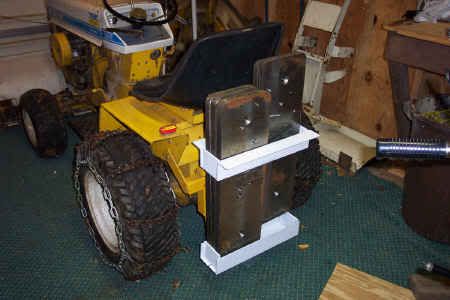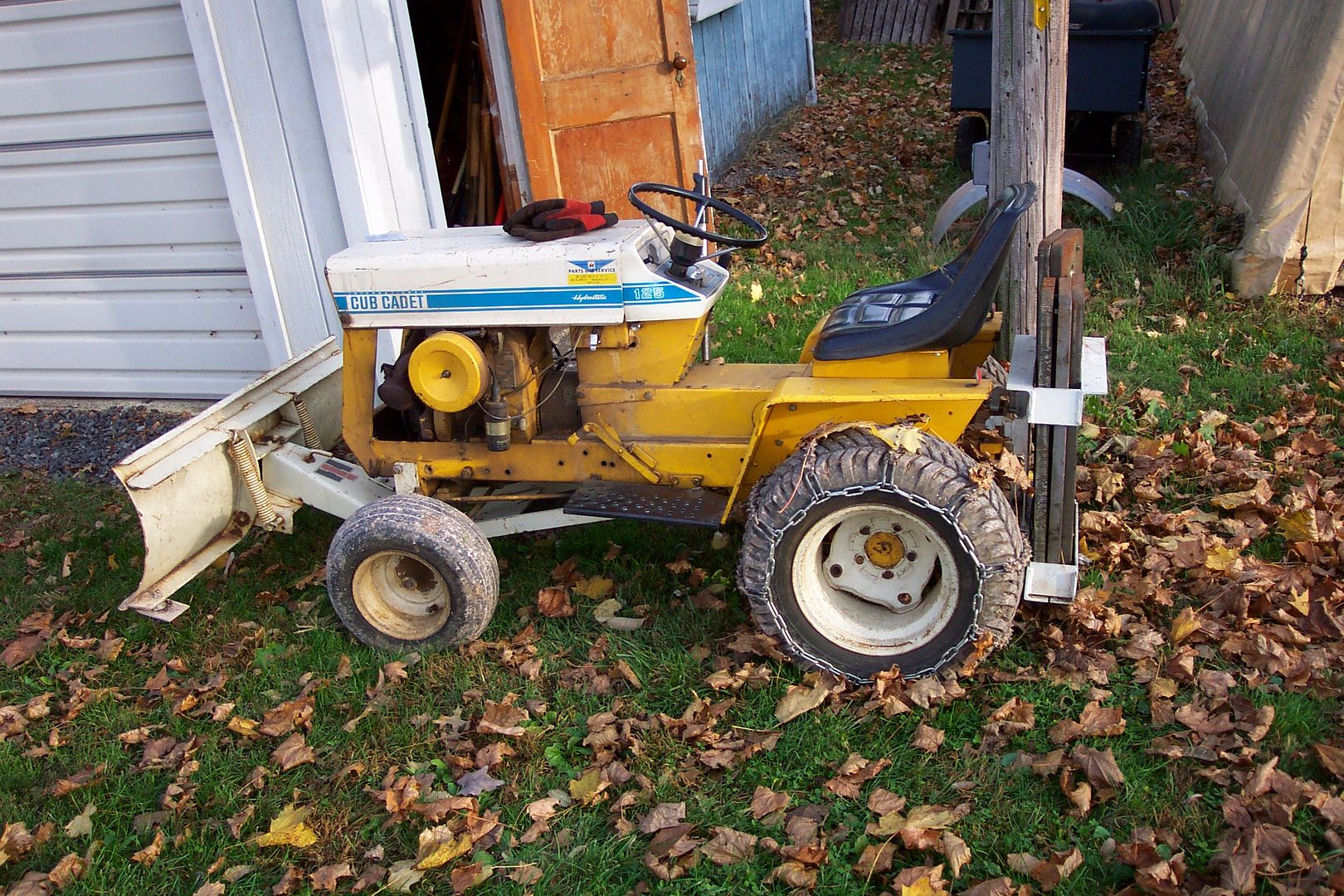 I also added lights to the 125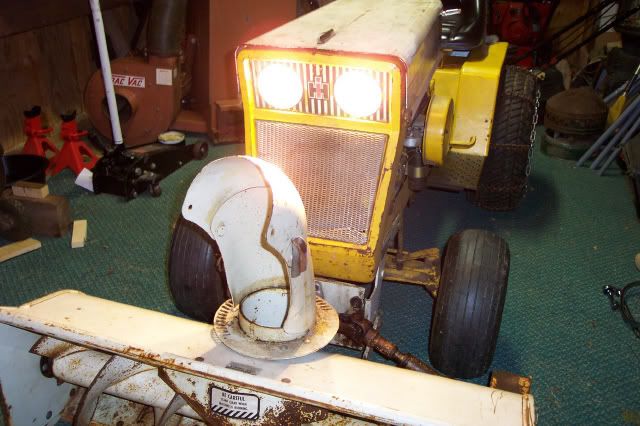 The 125 is a real working machine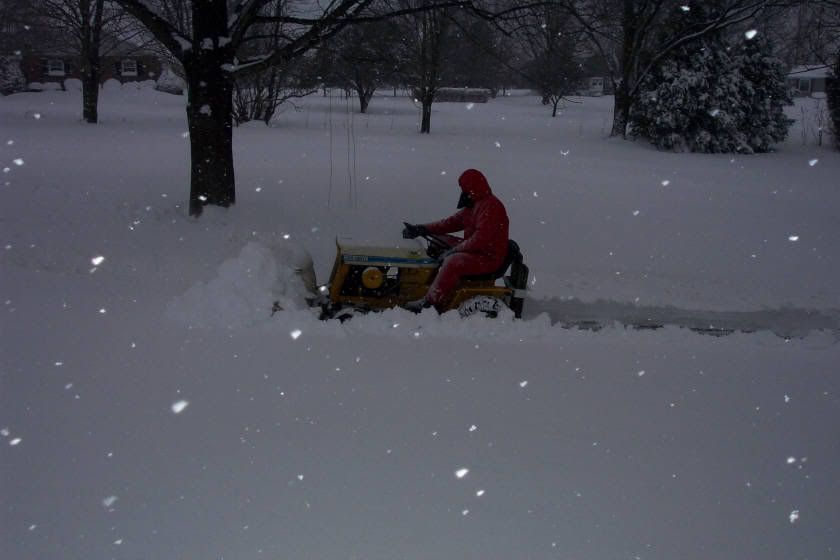 I also just got this tiller on friday night.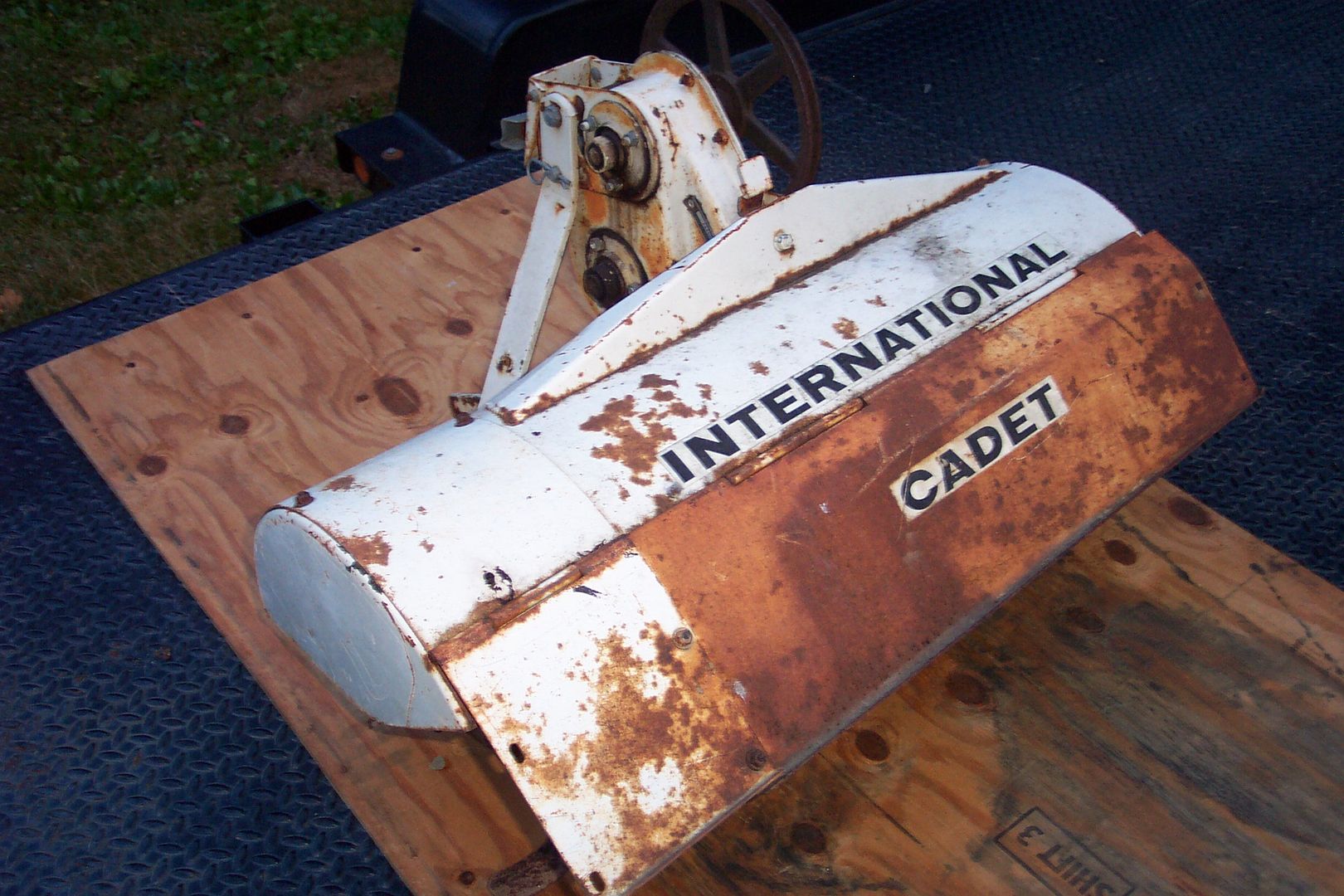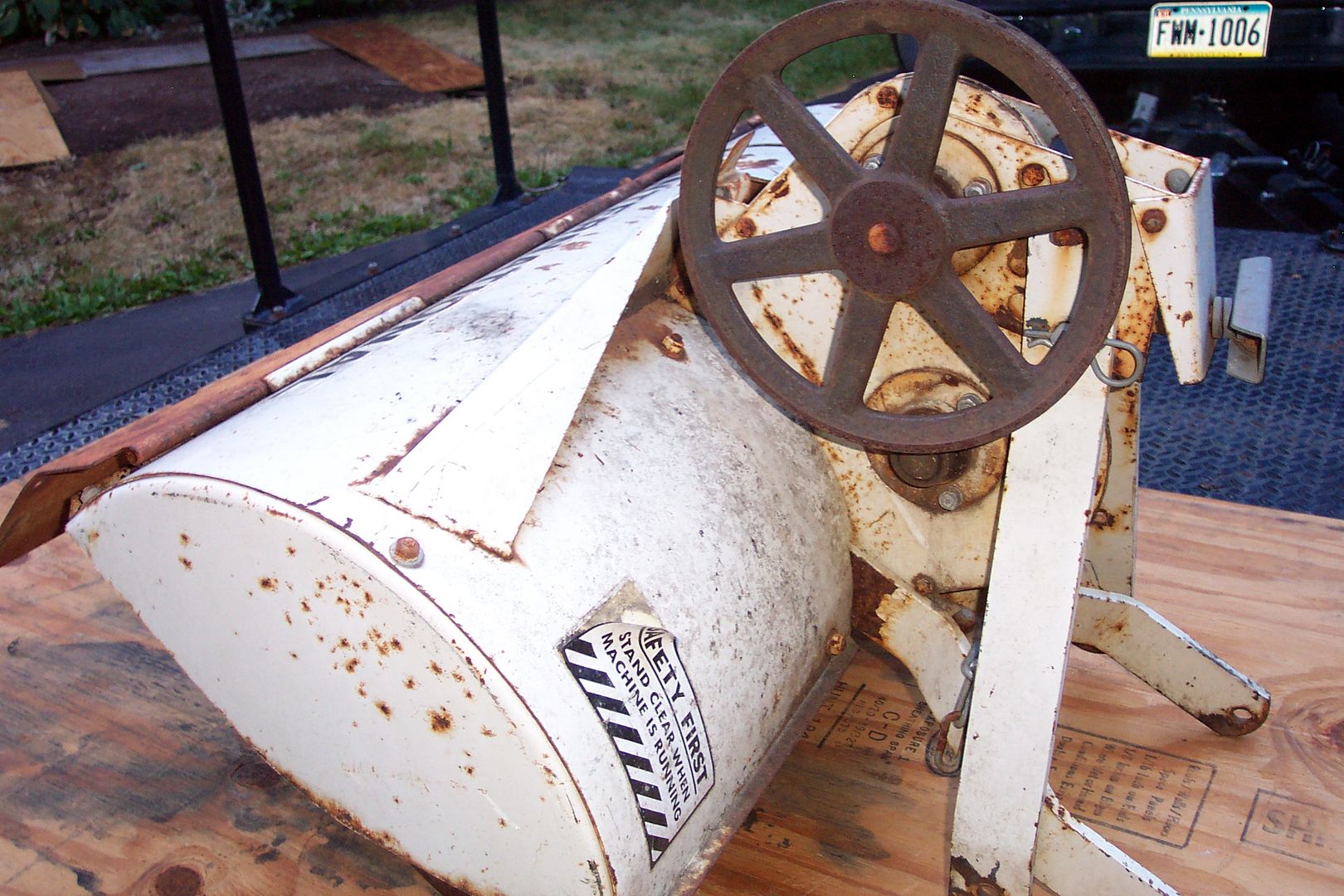 I've rebuilt the angle drive in the QA-42 and just fisnished the rebuild of my K-301. I have plenty of rebuild pics of the K-301.
Jeff