Been eye'n this tractor for a month or two now. The owner of it is never usually around when I stop to look at it, so I left my number and talked to him about it a while back. Well Saturday my Dad and I stopped by to look it over again, put a gallon of gas in it and touched the jumper cables to it and it fired right up. I finally decided I wanted it. I had driven a SC years ago and really liked it, and thought it was a cool little tractor, even though I currently own an M and an H. But I decided to buy it last Saturday, and picked it up last night. Still haven't got it out of the trailer, we got hit with a Blizzard last night/today. The only thing wrong with it is the 12v alternator isn't putting out any charge. I pulled it off today in the trailer and had my electric guy rebuild it. The conversion wiring is kind of hacked up so I'm going to give it a temporary fix in the trailer so I can unload it, then rewire it completely this spring.
Couple pictures from Saturday after test driving it.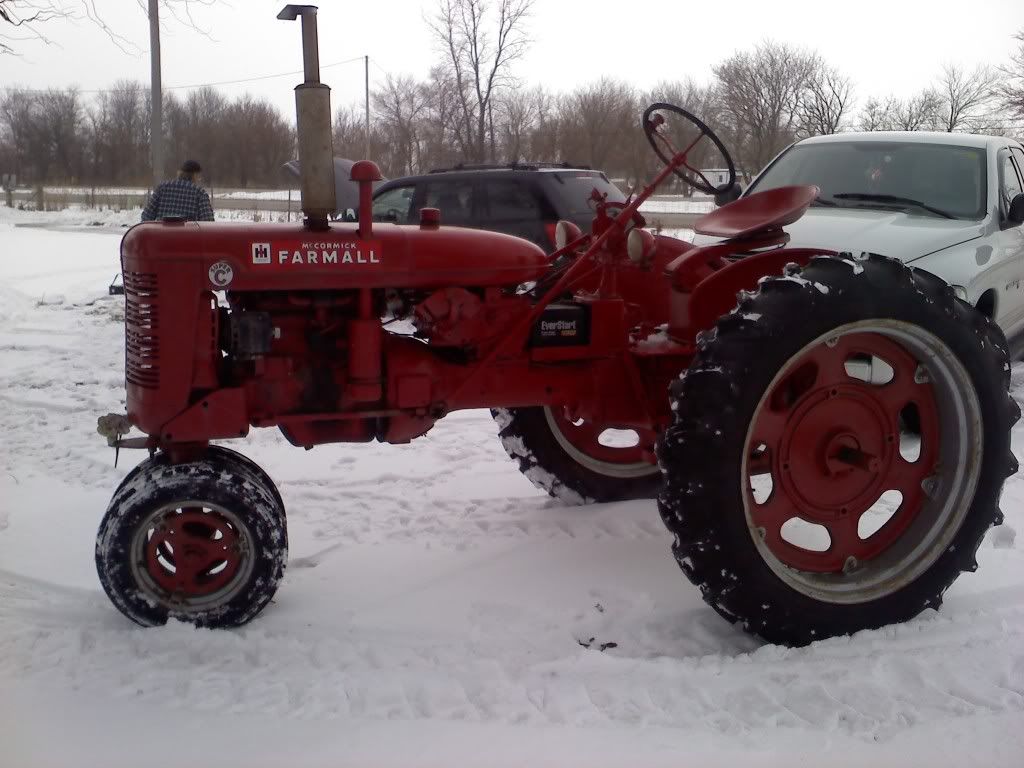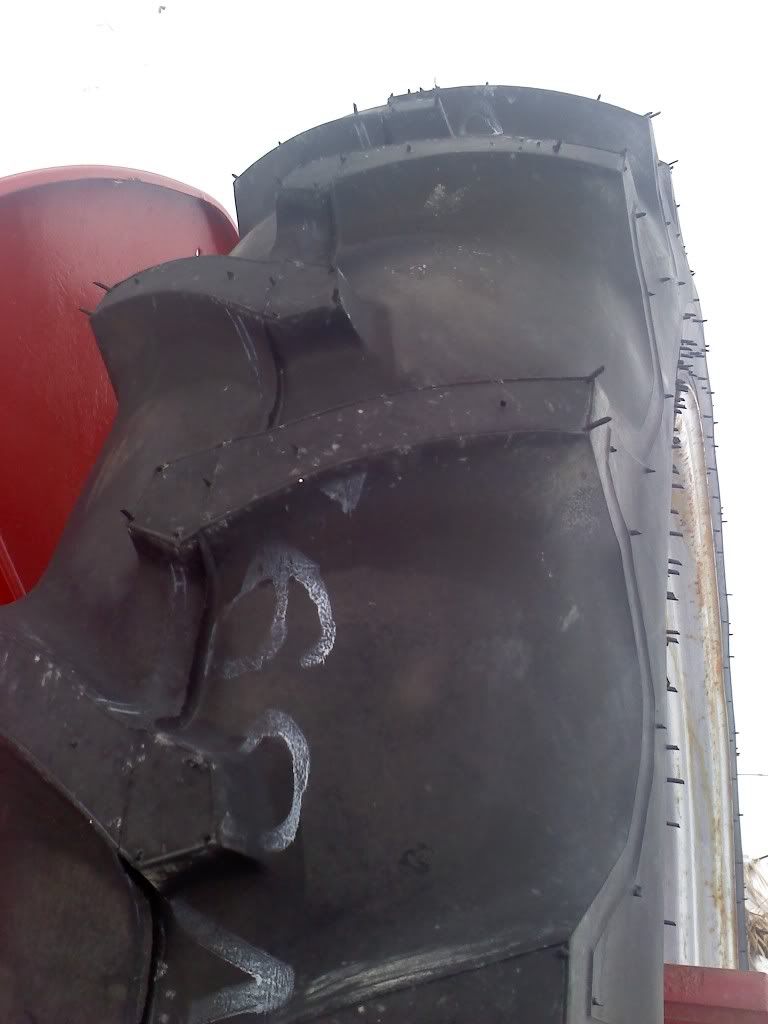 And loaded up at home in the trailer.