Moderator: Team Cub
Forum rules
All photos must be your personal photos (no copyrighted material).

FarmallCub.Com forum upload attachment requirements:
Maximum attached file size: 512kb
Maximum dimension: Unlimited (as long as the file is less than 512kb)

Preferred photo attachments are via direct upload in post, and/or the CubFest Photo Server.

Commercial Photo hosting services will work, however, if the image links become broken due to discontinued service or deletion of the images, the posting will be marked for removal.
Yogie

Cub Pro

Posts: 5138
Joined: Sat Sep 08, 2007 3:49 pm
Zip Code: 25271
eBay ID: yogiefisher
Tractors Owned: 37 John Deere A
63 Farmall Cub
53 Farmall Cub
Circle of Safety: Y
Location: WV. Ripley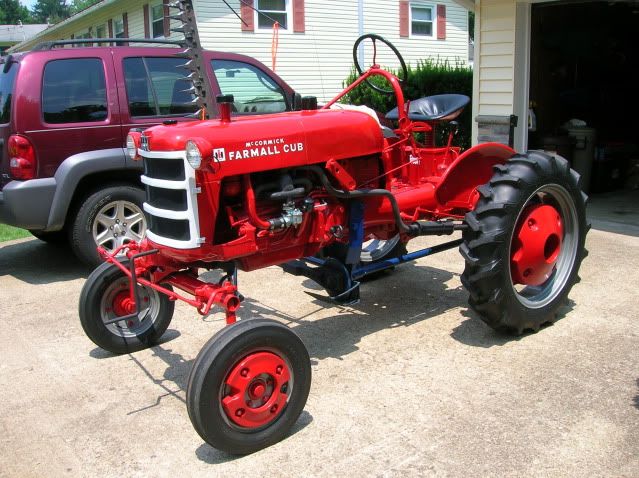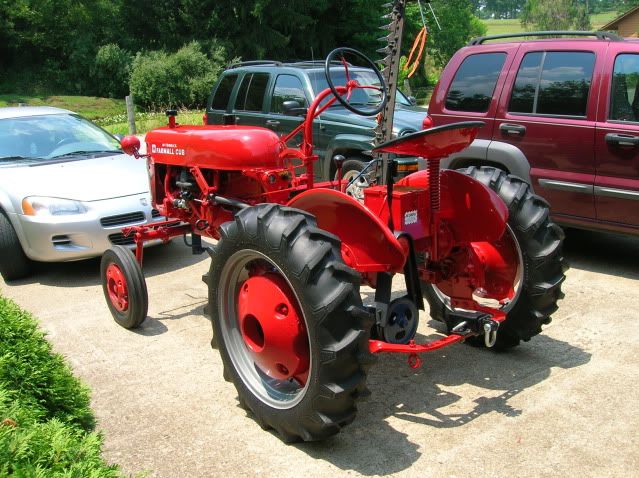 Democracy is two wolves and a lamb voting on what to have for lunch. Liberty is a well-armed lamb contesting the vote.
Ben Franklin
---
Bill E Bob

10+ Years

Posts: 2969
Joined: Wed May 31, 2006 12:09 pm
Zip Code: 74070
Circle of Safety: Y
Location: OK, Skiatook
Simply Elegant
---
CKCowboy

5+ Years

Posts: 233
Joined: Sat Sep 19, 2009 8:18 am
Zip Code: V1S2A5
Tractors Owned: 56 Cub Loboy
Fast Hitch
L-22 Mower
L-54 Leveling and Grader Blade
Location: Kamloops B.C. Canada
Better than new!!!!!!!!!!!!!!!!!
To soon old to late smart!
---
Tezell

5+ Years

Posts: 2208
Joined: Fri Sep 10, 2010 5:23 pm
Zip Code: 39861
Tractors Owned: 76 Cub Denim Springs
49 Cub Denim Springs
51 Cub
"Jacksonville" 53 Cub
"Jackson" 76 Cub
"Louie" 64 Cub Fast Hitch
"Paw Paw"71 Cub Fast
Hitch
"Alvin" 72 Cub
"Ugly" 75 Cub
76 Cub Val
Mr. Kirkland" 77 Red Cub
77 Cub "Russell
76 Cub w/fast hitch "Edgar"
76 - 185 Cub Lo Boy
John Deere 2003 - 5320
Circle of Safety: Y
Location: Jakin Georgia
I doubt it looked that good new. I like that paint job.
"I ain't believing this!"
---
---
Return to "Farmall Cubs Photos"
Who is online
Users browsing this forum: No registered users and 0 guests