Started on the big dig yesterday and had to get bigger tractor and digger!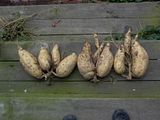 These guys are right in the same row as the jets and are crack resistant!--very smooth!
The Georgia Jets crack really bad,--but taste good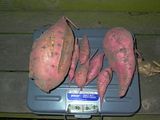 My favorite ones,---the white kind!!!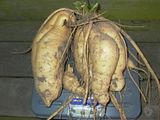 the white ones performed the best,--production wise and taste very good,--NO strings at all despite the massive size that they attained!
These grew without any watering from us during the worst drought in years here!
This was only 1 row,---we have 4 rows total! thanks; sonny