Wed Mar 09, 2011 9:02 am
1951 Farmall "M" purchased in the fall of 2008, spruced up in 2010.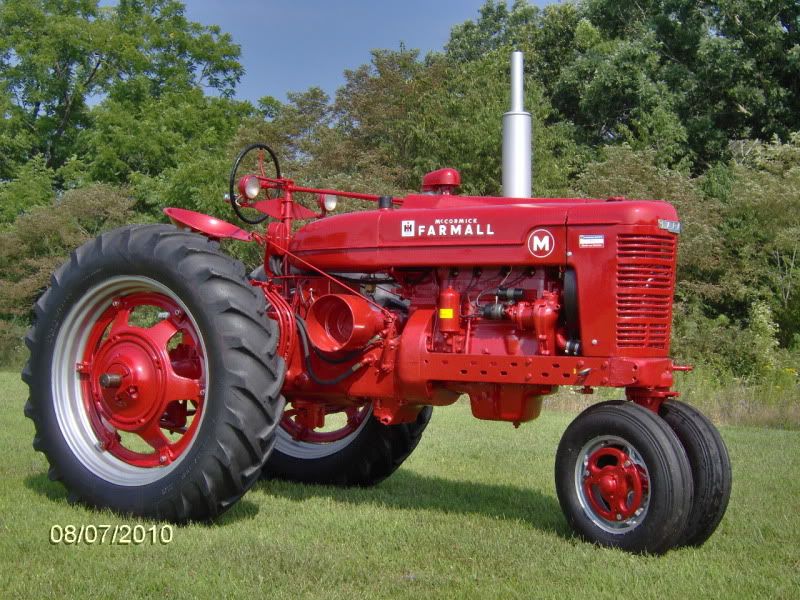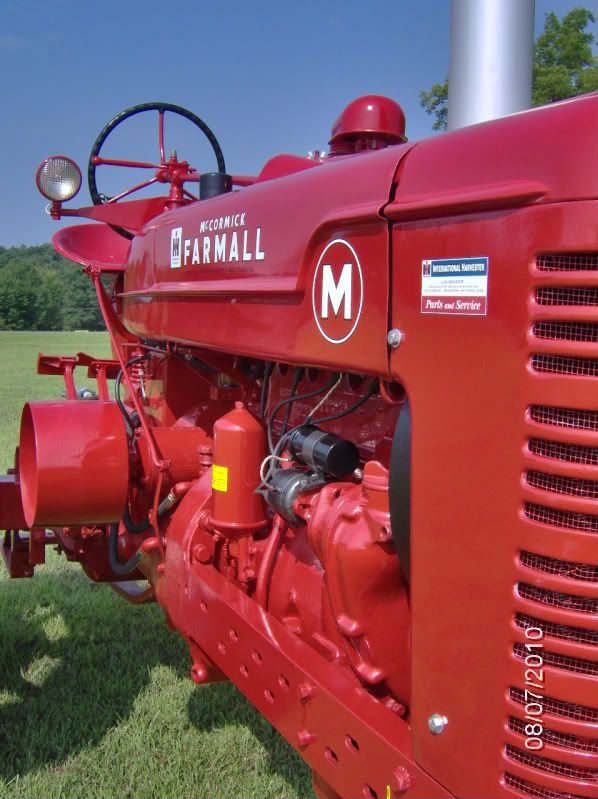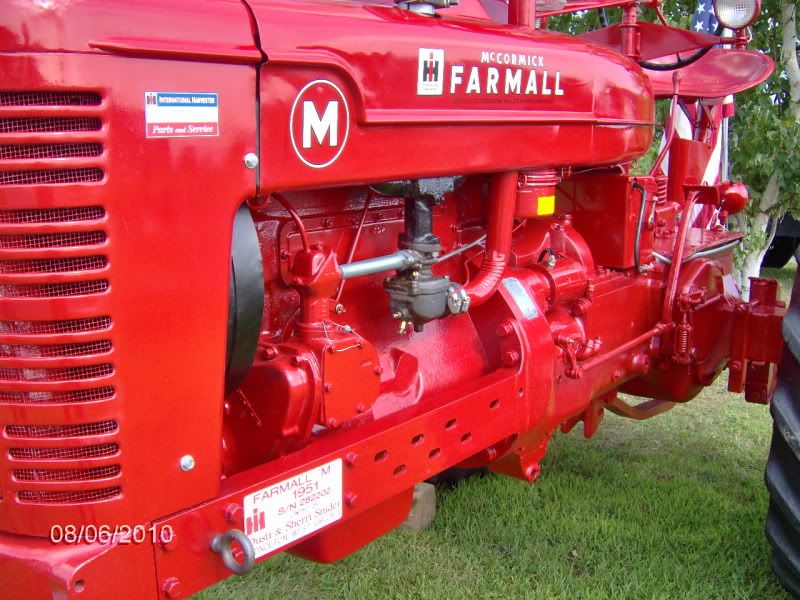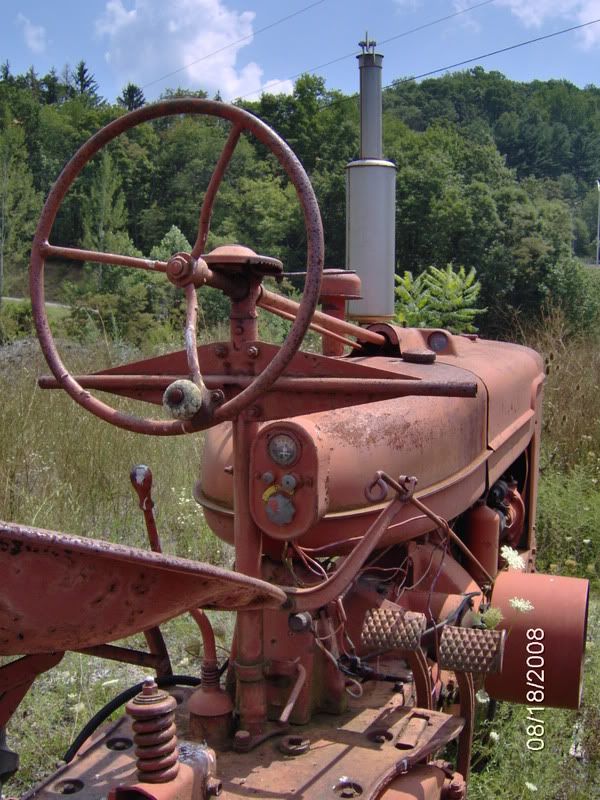 Sun Mar 20, 2011 2:45 pm
Nice job on that M. I'm looking for an M right now, and am really enjoying the search.
Mon Mar 21, 2011 7:53 am
That is "SWEET" !!! The tin looks to be in great shape even before you started on it.
Fri Jul 29, 2011 7:49 pm
that's one of the nicest farmall Ms iv seen absolutely beautiful job on her to me if it was for sale i bet she'll go for around 8000$

Brendan Dixon form N.C
Mon Aug 01, 2011 8:30 am
Thanks all for the compliments! It's far from perfect, but I done it all myself, so for that I'm thankful. The ol' tractor was pretty straight to start with, granted alot of the character marks I didn't find till I actaully started doing the body work, but turned out pretty good. Body man I'm not, but being self taught I'm certainly learning alot.
Sat Sep 10, 2011 10:03 pm
Very nice paint job Dusti, I need to get down your way for a visit sometime soon and see it up close.
Maybe we could get together with Gary once his cub is up and running.
Sun Sep 11, 2011 8:24 am
Dusti - that one sure brings back some good memories. We had 2 M's on the farm, a 46 and a 50. They were real workhorses.
Sun Sep 11, 2011 1:10 pm
I've had the joy of seeing that beast in person a few times. Georgous machine.... don't listen to Dusti's modesty too much. It runs and sounds as good as it looks. Now I would just like to see it in action!!!
Tue May 01, 2012 10:14 am
Just thought I'd update this thread with a few pictures from back in the winter. I finally got my original fenders painted & installed, along with the seat reupholstery
from Darrel Darst. I'd still like to add a two-way valve to the ol' gal one of these days and of course she still needs new rear rubber some day...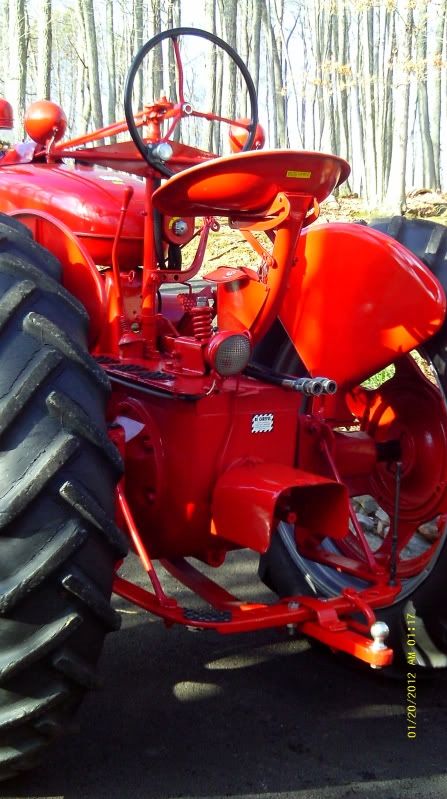 Tue May 01, 2012 12:55 pm
Dusti, great looking M. Brings back memories but I never saw one so nice.
Wed May 02, 2012 1:59 am
Nice looking M. I have more time on a 51 M than I care to admit. Dad had one. I can remember having to slide all the way forward on the seat and push as hard as I could to work the clutch. When you say two way valve I assume you mean hydraulics. Dad had a block, which I don't know who made it, which mounted seperatly from the pump which was set to run continously when in use with the oil simply returning to the pump. The block had two levers providing two way hydraulics. Since the regular pump lever was used it was simple to turn on long enough to run the hyd then shut down. Can't remember much about it. There quite a few of these old M's working for a living. Again nice looking tractor. Vern

Edit: This looks like you have added 2 way hyd??