Here is my summer project. I ran out of time and money as usual. I still have to frame and install the skirting and "white" stain the under belly. I purchased the stain and a new sprayer to do it, and then it started to rain and got cold. GO figure. Oh well, i know what i will be doing in the spring, finishing this deck up and moving on to the pool deck to finish that one up.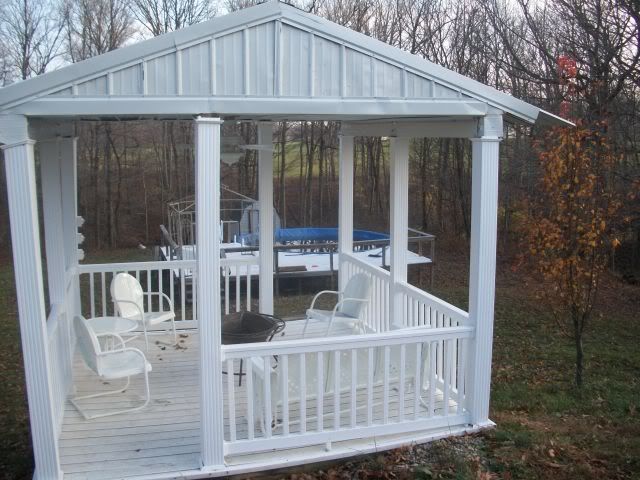 Looks nice with the freshly powder coated furniture i added.
Here is a link for more pic's
http://s16.photobucket.com/albums/b46/v ... Pavillion/
What do you think?
The wife calls it the "Gothic Temple" I call it the Gazebo, but its more of a pavillion. Wife wanted a place out of the sun, away from the pool, so she wouldn't get splashed to watch the kids. I think this fits the bill. The ceiling fan was installed to keep the MIL happy and chase away them hot flashes.