Sat Feb 26, 2011 1:22 pm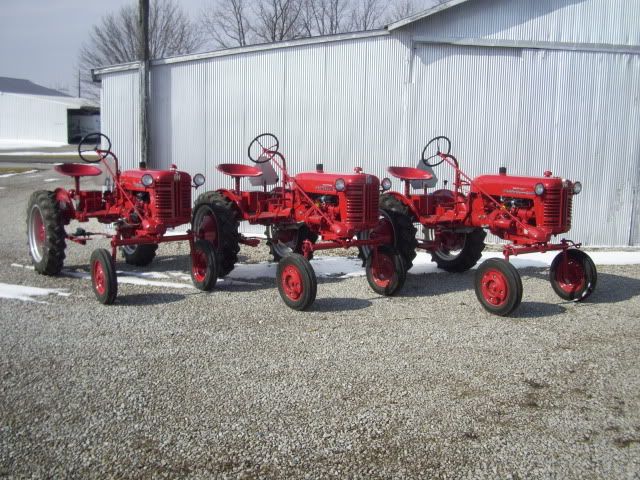 Sat Feb 26, 2011 1:52 pm
Beautiful tractors, Bear. Although they all look great, my favorite has to be the '55.
Mon Feb 28, 2011 9:27 am
I like the multi bar grills and the chrome IH on the hood. Nice tractors!!
Mon Feb 28, 2011 7:55 pm
The 55's are probably my favorite year model. Very,very,very nice Cubs.
Mon Feb 28, 2011 11:08 pm
Very nice Bear !
Look at the serial numbers boys, if we could just get the forth one that's missing. Then the 5th, 6th and 7th
Fri Jan 27, 2012 12:43 am
AWWWWWWW i wish these were mine all whit a fast hitch 1. 194 plow 2. L38 disk 3. 184 planter very nice tractor my favorite year too very Sharpe
Fri Jan 27, 2012 8:51 am
Nice line up Bear!
Fri Jan 27, 2012 10:44 am
Wow! You should be very proud to be the owner of those - thanks for the pics