You asked for it, here it is.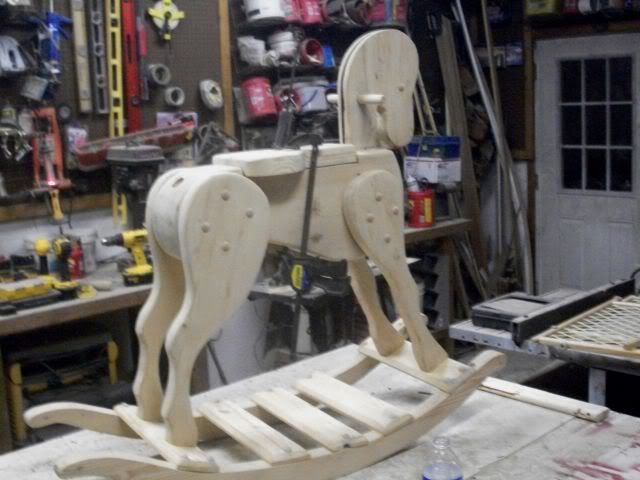 Orginally stained dark walnut. Marked up with permenant marker, fingernail polish, gum and some other unknown items. The main was long gone. The tail was still there but filthy. The lumber held up real good for being orginally built by grandpa bower in 1985. Well, this grandpa redid it in 2012. It will have a golden oak finish. I have had a few things of my own to it, for a bit more decoration, and flair. Will take more pictures when we are done with the mane and the tail.
http://s16.photobucket.com/albums/b46/v ... g%20Horse/
pictures will go into here. there is a couple more pictures to look at.
John