For the past couple of years volunteers have been clearing the Advance Redoubt at Ft Adams. It's well hidden by brush on the high point south of the fort itself by about 1/4 mile away with military housing in between. Few lifetime residents even know it exists. That is until the Newport Daily News did a great front page article about the hidden 'castle'.
The fort is not on the 'ocean side', so it needed to be defended against the possibility of an enemy landing troops on the southern end of the island. The land defenses are by far more elaborate than any in North America. It's truly a unique place. The redoubt was built in the mid 1840's under the supervison of Issac Ingalls Stevens, Rufus' cousin. He went on to be the first territorial governor of Washington and surveyed the northern Pacific RR route on his way to his new job.
A map of Ft Adams State Park:
http://www.fortadams.org/gallery_pages/state_park.htm
About a month ago I set out to mow it... I hadn't seen it in a few months and immediately knew the flail mower would be challenged. After clearing out the posion ivy and other vines from around the cutter shaft a few times I called for backup, defeated! When I looked down from the 3rd floor at the poor little Lo Boy with the wrong mower, I figured I would give it one more shot.... got it done.
Since then the CDSG volunteers, the Naval Suppy School volunteers and some 'community service' folks have done a lot of work clearing brush, hauling trees and even sweeping the place out. Surely a few thousand man hours on the place... all volunteer! Even had a late to the party JD, complete with an operator that ain't afraid of it! I think I got my 'York rake' license too, not bad for a complete novice.
It was seeded after I was finished raking yesterday by Jack McCormack (Ft Adams Trust Site Manager) and some left over hay from the Folk Festival was being spread this morning. Thanks to Boss Hog for advise on turf advise, we should have a really nice crop of grass next year (with some hay).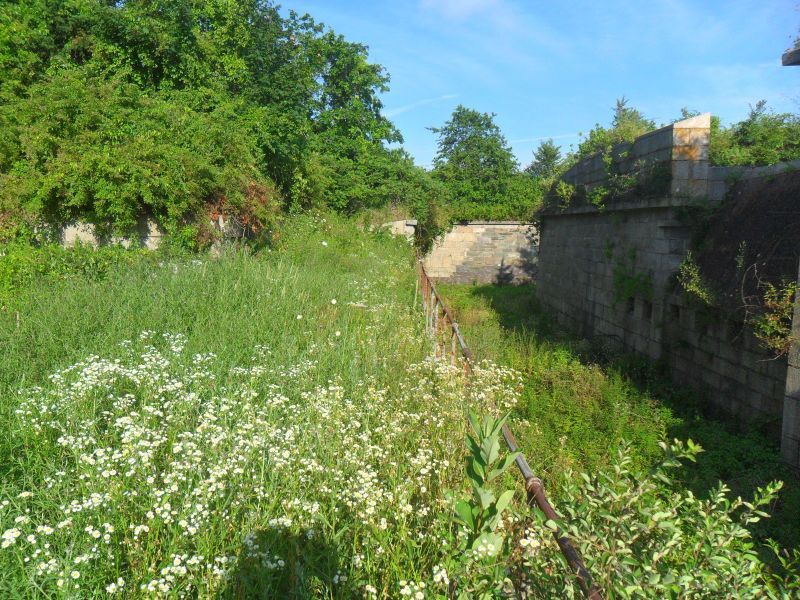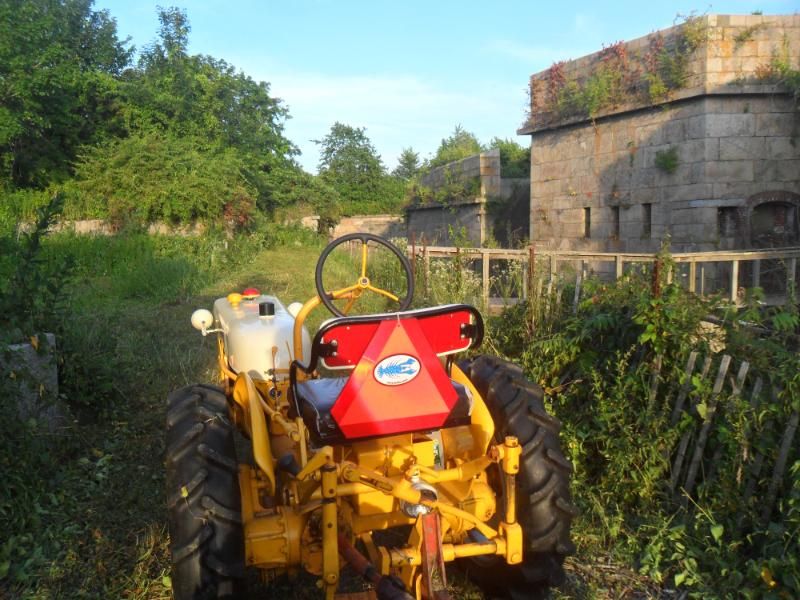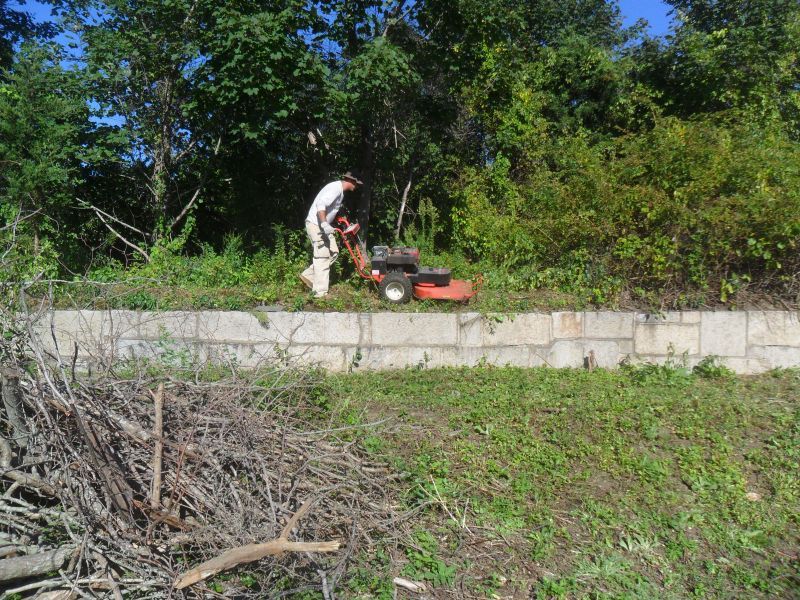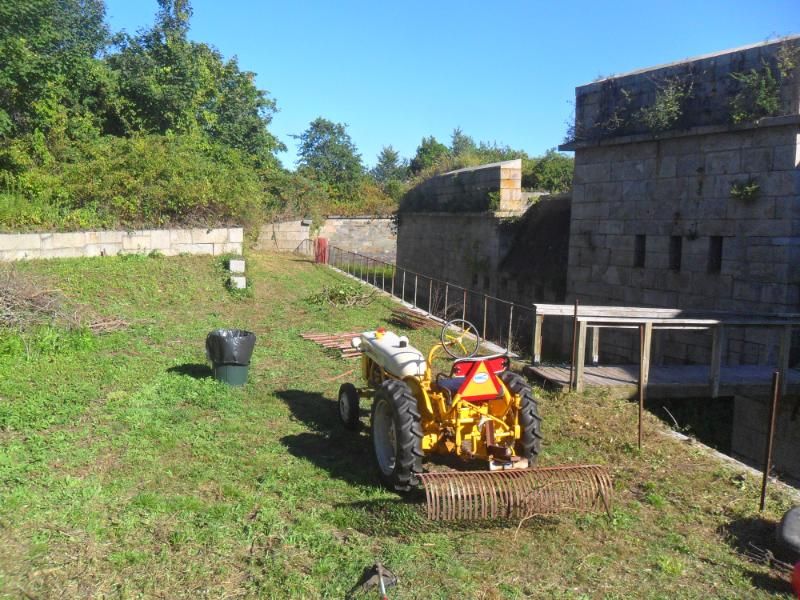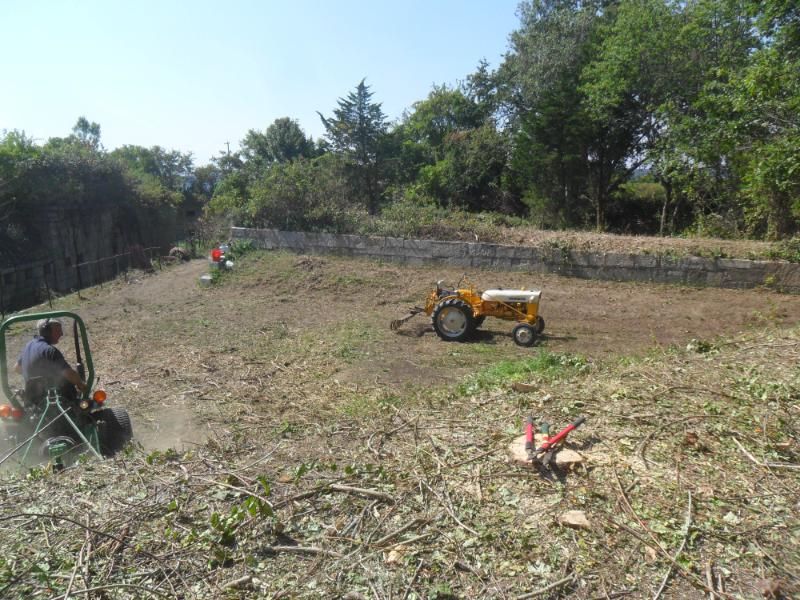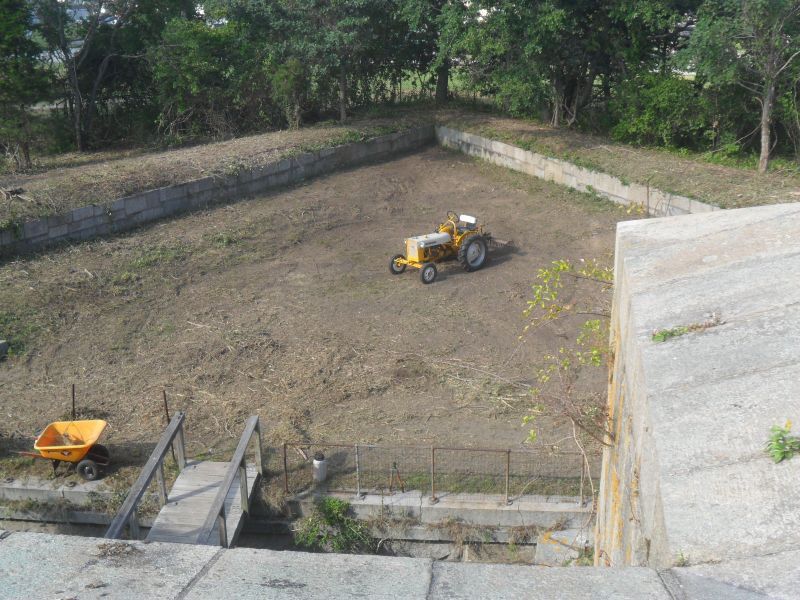 Edited to show the first mow earlier this month (Oct)... it was greener before I kicked up the hay. Real pleased with the outcome.