Mon Oct 08, 2012 10:58 am
I have a 1959 cub that is not charging any ideas thanks
Mon Oct 08, 2012 10:59 am
it is still 6 volt
Mon Oct 08, 2012 11:00 am
Welcome to the Forum!

What steps have you taken thus far?
Mon Oct 08, 2012 11:10 am
Check the tension of the generator belt.
Mon Oct 08, 2012 12:01 pm
Welcome to the forum. Check all your connections for proper ground.
Mon Oct 08, 2012 12:11 pm
Had the generator apart cleaned everything ,brushes look good
Mon Oct 08, 2012 12:12 pm
Dod not check grounds
Mon Oct 08, 2012 1:17 pm
Robert:
G'day to you
Yup start with all the grounds, make sure they are bright and clean metal. Then I would follow the Trouble Shooting Chart: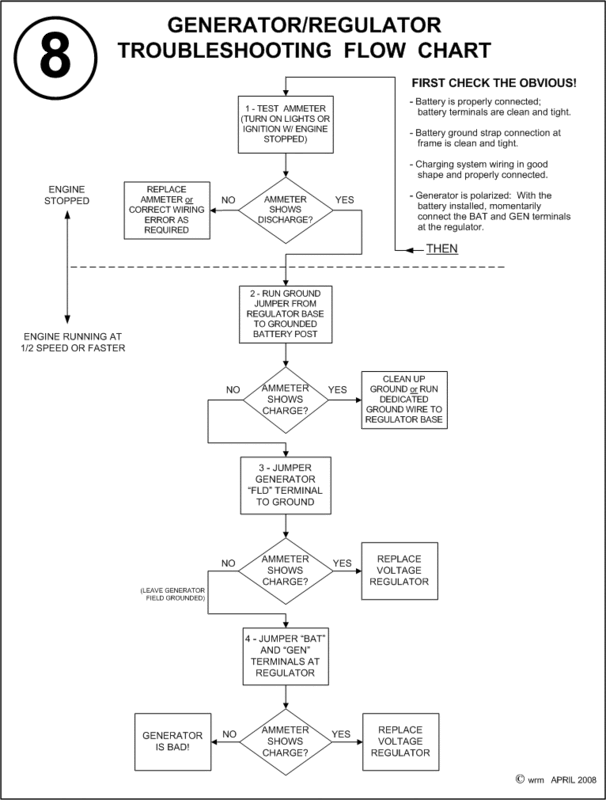 to Farmallcub.com

Forum Family. And you have come to the right place for all things Cub related. If you click on the

Site Rules, Regulations, & Important Information

, it will point you to

the

Welcome Wagon

wherein you will find links to many useful sites and topics. One of which is the

Cub Manual Server

. Enjoy!.