Mon Oct 22, 2012 5:10 pm
I am wanting to order the T/C rebuild kit for a 1976 long stripe cub. The T/C unit doesn't have regular part and date casting numbers on the left like most. The only numbers on the left side are 12 75 stamped on the flat above where the lines attach. On the end behind the dash there is a number cast on what I was told is the head. Maybe someone that knows the late cubs can help me with the right rebuild kit. The serial number for this cub is 248854. Thanks for any help. Here are a few pic's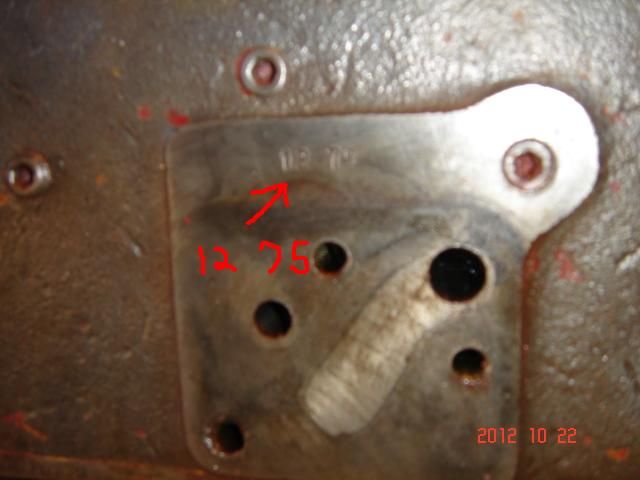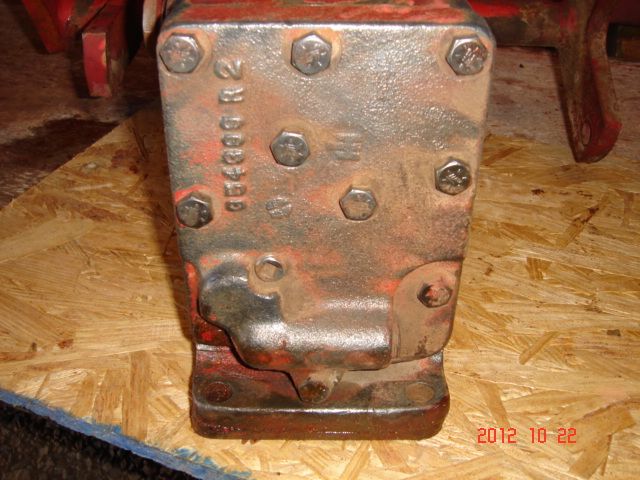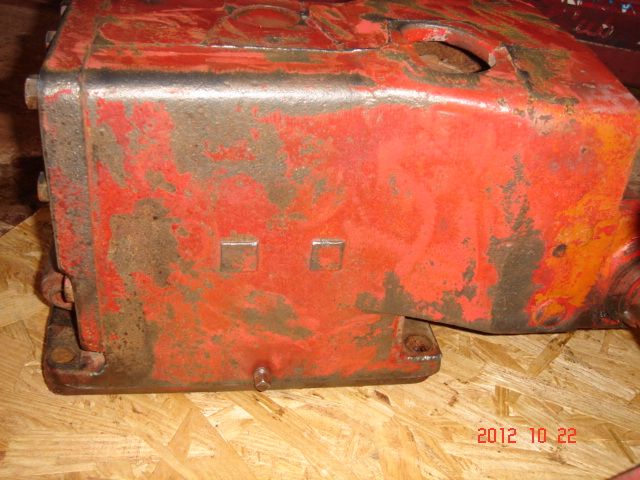 Mon Oct 22, 2012 6:26 pm
My '79 is about the same. It has a nearly legible mark that may be a date code. They may have put the part number some hard to find place, like inside. I think you can assume it is part 360719R1 until you run into some evidence otherwise.
Mon Oct 22, 2012 6:44 pm
like the link I posted
Mon Oct 22, 2012 7:32 pm
I tried to reach someone at TMTractor parts with no success today. I am sure they know what rebuild kit I need for this unit even I don't have a parts number. I did talk to someone at De farmall cubs and was told that I must be over looking the number and the number on the end was the head number. So the number 360719R1 should be the right number and may be on the inside. I just didn't want to get the wrong kit and take the unit apart only to find the kit was not the right one.
Mon Oct 22, 2012 7:44 pm
At this point, you have 2 choices. Start tearing it apart and order the kit after you find proof of the block number. Or order the kit for 360719R1 hoping it is correct and tear into it after you have the kit. I would be very surprised if it isn't the right kit. Boss Hog gave you the pointer to the right kit for that block.
Mon Oct 22, 2012 7:53 pm
I have to say I trust Boss Hogs judgement on this, and will order the kit he referred me to.
Thanks
Paul
Mon Oct 22, 2012 8:52 pm
Did you look under here?
Mon Oct 22, 2012 8:59 pm
Glad you posed that Arthur, I was going to try describing where that was located, but a picture is better

Another way to tell is to look straight in from the rear where pistons enter). I know, I am backwards. If there are 2 fairly large plugs screwed in, you have an early one which would be block number 351981R1 or 354383R1 through 354383R4.

If no hex plugs screwed in the back you have TC block 360719R1
Mon Oct 22, 2012 9:29 pm
Well what do you know, I went out to the shop and there it was under a layer of dust and dirt just as Art's picture shows just inside top left 360719-R1. I know I would have seen it at some point. After being advised to make sure I had the right number and not seeing it right away I thought I had better ask someone who would know. Thanks Art, John, Jim, Boss, and all.
Paul