I am pretty good at bird dogging parts and have just about given up on that roller bearing. It was suggested that a NU204 would work and the rollers are just too big. The shaft is 1.110 and the NU204 is about 1.062 (going from memory). So I used the original bearing, not that bad all in all, but the shaft was a bit 'rough'.
Both surfaces the seals run on were also rough, one is a bushing that fits over the output shaft. On a Fast Hitch Mott mower that is the input shaft. I scrubbed #2 down, primed it and painted it. Then installed it on the Mott with the correct size pulley (standard vs. 'speed up') and it mows like new! The main reason for taking apart #2 (flail mower) was the front seal leaked and apparently let in water, even frequent oil changes were milky. But one of the ball bearings 'broke' the last time I mowed with it. Good timing because I had planned it as the last mow for the year before taking it to Cecil's fest.
I replaced the open ball bearings with sealed bearings and closed off the oil passages with RTV.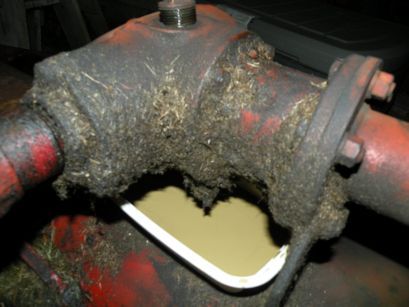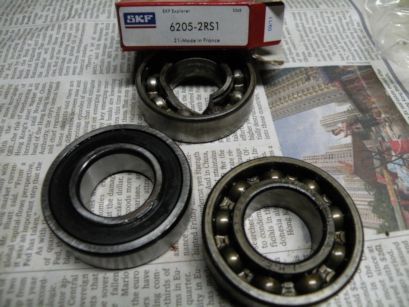 You can see the 'rough' spot where the impossible to find bearing goes. Gears should be a matched set, so the one on the right went back into #2: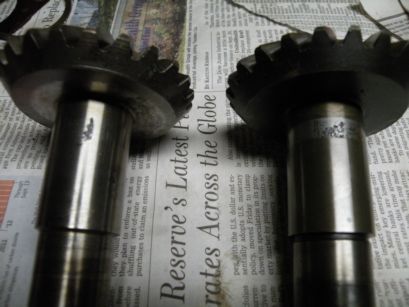 The Hyatt 1204T and the NU 204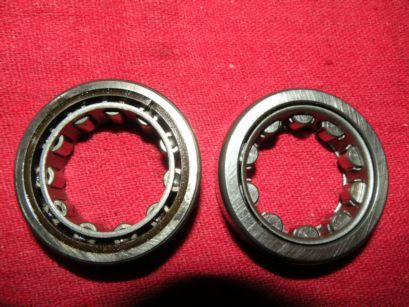 The output slip ring, where the seal runs.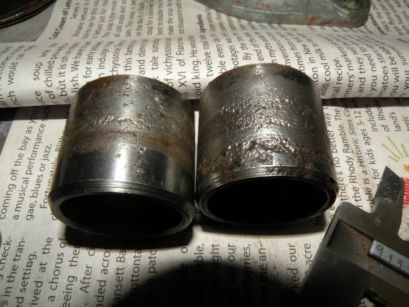 Sealed off the oil passages with RTV and used a sealed bearing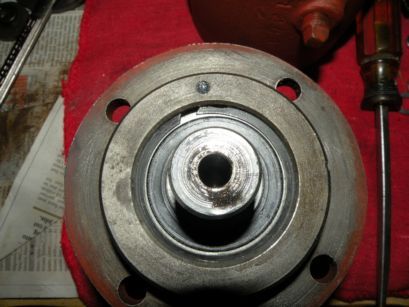 After a test mow...