Get the real thing.... They are now $36 ea from a dealer (C&G, site sponsor) and a very high quality blade. Made in USA! My old ones on the FH mower were pretty well used and I did try to 'balance' (the old bungee cord from on a nail trick) but new ones are much better. I priced some blades at TSC (none looked even close) and that's about the going price for any bush hog type blade.
They are pretty stout, I have pruned granite
with one. Use a flail now mostly on the rock farm. Also, they are reversible, so if not in bad shape (and are the same weight) you can flip them over.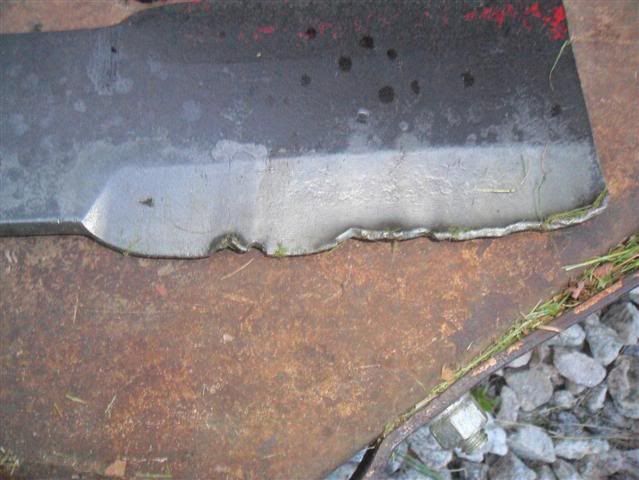 It may be easier to drop the spindle to change them, especially if it's been a long time. Just be careful of the pins and springs on the over-running clutch when you take the top sheave off. Will give you a chance to give everything a good look too. Put grease in the holes in the sheave when you put it back together, will help keep the pins/springs in place.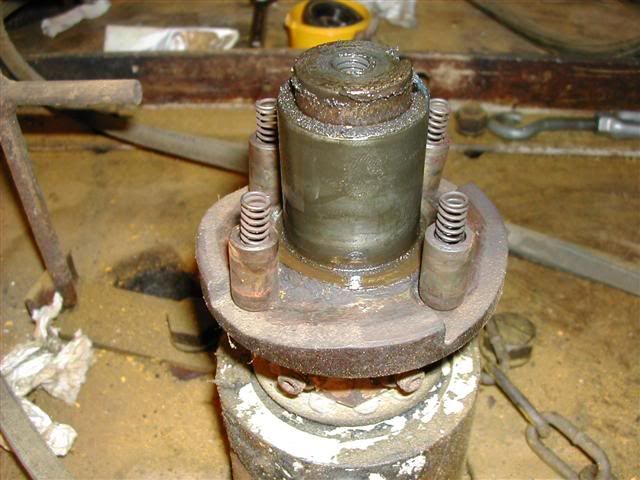 It's an odd bolt, 7/8" carriage with a castle nut and cotter and there is a bushing in the hole in the blade.