Sat Nov 10, 2012 3:09 pm
I decided to try a little plowing on a sunny fall day in nc. with my 56 cub.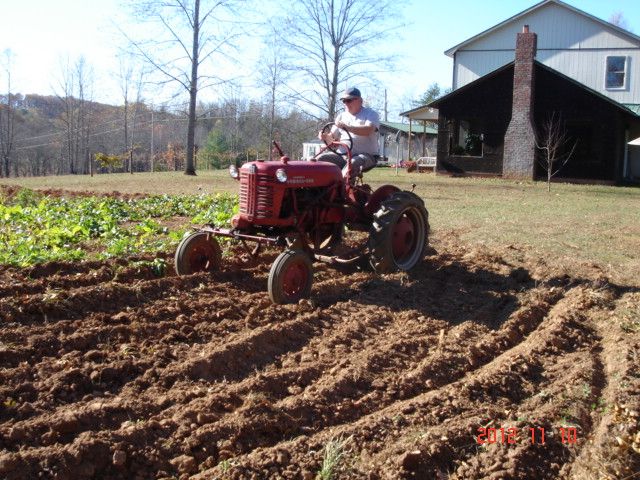 This is my 13 yr old granddaughter Tiffany, she looks right at home on the cub.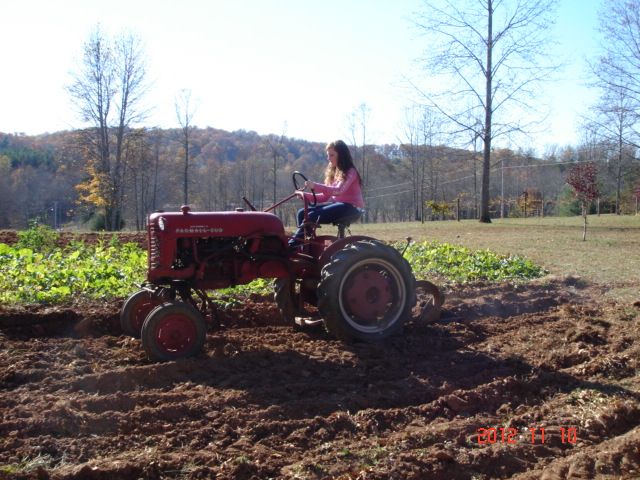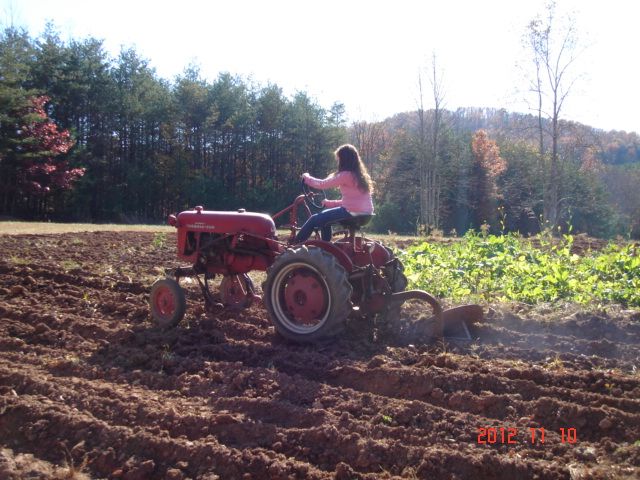 It was in first gear and of course I was close by just in case.
Taking the cub to the shed.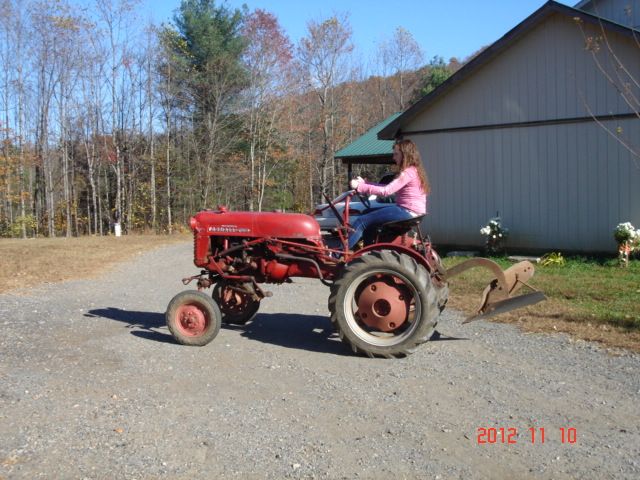 Sat Nov 10, 2012 3:44 pm
Looks great Paul! The little lady appears to be having fun hepng out. Those youngsters always seem at home on a Cub. Thanks for sharing.
Sat Nov 10, 2012 4:24 pm
Boy that looks like fun! I spent the while day building new nesting boxes for my chicken coop. I would rather have spent some time on the Cub.
Thanks for posting.
Mon Nov 12, 2012 12:48 pm
Awesome....

I got some good seat time this weekend too....
Mon Nov 12, 2012 3:43 pm
Looks like you and Tiffany got it done. Neat bonding experience; she'll always remember that sunny day at grandpa's house when he let her plow the garden with the Cub.
Great memories! Thanks for sharing them with us!
Mon Nov 12, 2012 4:29 pm
Hi Wells Knob
It was a beautiful weekend in NC. We live in Patterson nc on the other end of Hwy 268. I got my tractors out and exercised them too. Nice Cub.
I am hoping for grand kids to share my tractors with too.
Mon Nov 12, 2012 4:32 pm
it does not get any better. Must have been a great day.
Mon Nov 12, 2012 4:49 pm
Good going, I had a friend up from Kinston over the weekend and we played with my toys on Saturday. He has a small truck farming operation and brought up a bunch of sweet potatoes.

Great pictures!

If you ever need any assistance let me know I just live a little ways from you!!!
Mon Nov 12, 2012 5:35 pm
nice looking original cub there
Mon Nov 12, 2012 5:57 pm
ShineRunner, I see where you got your name. Traphill was the shine capitol at one time. I live on Grassy Fork at the foot of Wells Knob. Thanks for the offer.


BJ, you are not that far from me, hwy 268 going east runs through Elkin about 6 miles from me.

Thanks to everyone.

Paul
Mon Nov 12, 2012 7:03 pm
Nice!
Mon Nov 12, 2012 10:16 pm
Paul:
Looks like y'all had fun plowing. Enjoyable ain't it
Tue Nov 13, 2012 8:44 am
Rudi,

We did have a good time, Tiff is a little bit of a tom boy, she likes doing stuff like that. Now if that had been my grandson who is 8 yrs old, I would have had to run for for my life and he would think that was fun. The little cub was running good, but you could see a trace of blue smoke when it was pulling hard.
It is enjoyable just learning how and what you can do with these little tractors. Even though most of these cubs are 50 to 60 yrs old they can still do a hard days work if need be.

Paul
Sat Nov 17, 2012 7:35 pm
Nice!!! Cub When me an my dad get the 64 Model were looking at im gonna add a 1 point hitch
an get a L-194 Plow an L-38 Disk
Nice Tractor an Garden Nice Soil Any rocks or roots in there? HaHa
Sat Nov 17, 2012 8:00 pm
i wish i could have had a day like that with my grandkids. its coming soon. coppersmythe............................................................PS: ENJOY EVERY MINUTE !