Sat Dec 08, 2012 10:03 pm
I will give an IH cap to the first correct answer Only one guess per day per member. I will give hints if needed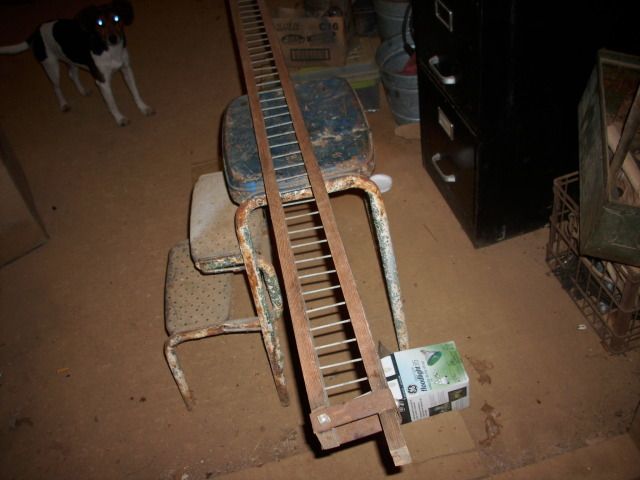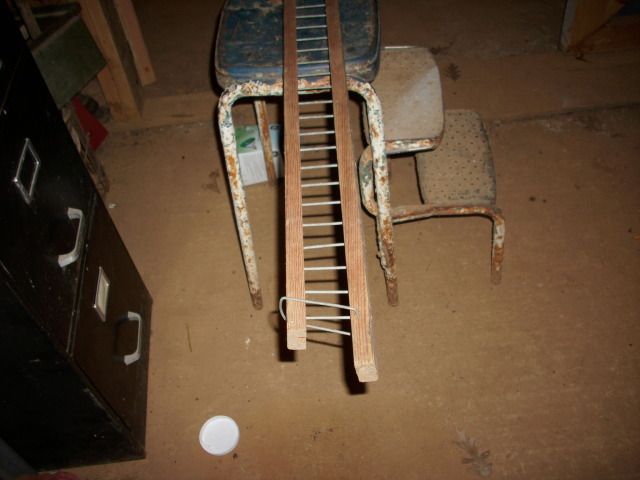 The question is what is it used for and where was it made [ state only ]
Boss
Last edited by
Boss Hog
on Tue Dec 11, 2012 5:44 pm, edited 1 time in total.
Sat Dec 08, 2012 10:27 pm
Looks like a step stool.....made in Ohio? Where did the dog go....not in the second pix. Better not be chewing up my hat, dang dogs!
Sat Dec 08, 2012 11:35 pm
Looks like it hinges on one end.
Coming from your area it has to have something to do with backer or maybe peanuts.
I'll look it over closer about daylight this morning.
Sun Dec 09, 2012 7:37 am
OK Boss. My first contest. Not that I'm thinking of winning that hat, just that I think I've got a leg up. Which turns my thinking to your dog. Dog's eyes look like a Starwars puppy looking to eat a step stool or your mystery tool! I'd say it is a raddle. Wife has raddles for weaving. She strings threads through the slots to keep them from tangling. So for growers and such, I'd guess it might be used for laying out closely spaced strings for some crop I've never thought about. I'd guess tobacco as the more foreign crop for me, or cotton? As for which state in came from: The State of an Organized Mind vs. whatever kind of tangle I'd make.
Sun Dec 09, 2012 7:39 am
I would guess a tobacco drying rack and made in Kentucky.
Sun Dec 09, 2012 11:55 am
Dog ladder.... made in VA.
Sun Dec 09, 2012 12:13 pm
Candle dipping rack. A. I. Root Co. Medina, Ohio
Mon Dec 10, 2012 8:30 am
Decorative piece that goes over doors and interior openings in old homes with high ceilings. Amish made, Pennsylvania.

Actually, I don't know what it is or it's purpose.
Mon Dec 10, 2012 7:20 pm
Boss, I think we need some big hints on this one, I got no clue, never saw anything like it.
Bruce T.
Mon Dec 10, 2012 7:39 pm
It looks a lot like the little ladder that have Elves climbing it to the top of a Christmas tree. Made in my Ohio basement in 1981.
Mon Dec 10, 2012 8:18 pm
shipping container for sickle bars. Made in your shop.
Mon Dec 10, 2012 10:14 pm
here is the hint
the correct answers have been made but not by the same poster
Tue Dec 11, 2012 12:08 am
Okay, tobacco drying rack made in Virginia.

Bob
Tue Dec 11, 2012 12:17 am
Being from the south it would not be fare for me to answer, but i would have though some of the old timers would have got this one. I am only 34 and i know what it is.
Tue Dec 11, 2012 1:59 am
Tobacco Drying Rack, Made In Ohio.