Fri Dec 14, 2012 2:37 pm
I just looked at a 130 high clearance that also is a factory widened front and rear with a distillate engine. SN puts it a 1957 . It would need engine work, straight tin, alot of restoration ,and has no implements . Price seems high at $2800 . Does the engine and wide axles make it that much more valuable? I am new to Farmall letter and number series . Thanks in advance
Fri Dec 14, 2012 9:32 pm
A quick look says only 570 130-HC made in less than two years production, of which only 120 were distillate.
The engine would make it more valuable, if it still has all the distillate parts (extra starting tank, shutters, good manifold w/ heat shield and associated controls).
I'm not sure what you mean by "factory widened front and rear". I don't believe I've ever seen one like that.

I have a 100-HC, for which IH made around 1057 in two years production and I wouldn't sell it for $2800, but it's in good shape with front cultivators and a two point fast hitch.
Fri Dec 14, 2012 10:29 pm
Thanks Raymond , This tractor has IH cast extensions that are about 9 inches long on both sides of the rearend and a solid tube on the front end that looks to be 2.5 to 3 inches in diameter also stamped IH. The seller had a book by Ray Guy, I believe, that showed a rearend shot of this style of tractor. It is really wide with no adjustment. I dont know how much of the distillate engine is left. I believe the book was called The Letter Series .
Fri Dec 14, 2012 10:32 pm
From the sound of things, to me I think it's a steal. The distillate parts, if missing, are not impossible to find (I have a small gasoline starting tank that would work for it, in fact) The factory "wide" parts do make it sound interesting!

Al
Fri Dec 14, 2012 10:46 pm
Like Al, I am intrigued! How about a few pics? All the parts that may be missing could probably be replaced without too much trouble, but like anything, it'll cost. It all depends on how much you are looking to invest.

Welcome to the Forum by the way!
Fri Dec 14, 2012 11:17 pm
From the sound of things, the extra wide finals and front axle trump the distillate parts. Agree, would love to see pics!

Al
Fri Dec 14, 2012 11:25 pm
I think I'll go back for pictures. It's only 10 minutes away.
Sat Dec 15, 2012 6:26 am
You are right here on top of me. Let me know if I can help. Sounds interesting, for me, a decent running 130 with no implements would likely bring that price. Take away running, add missing parts, throw in distillate version, with high wide clearance, and you end up ?????? Maybe back at $2800 if you are interested in the novelty of it. If you were looking for a tractor to got to work with next week, keep looking.
Sat Dec 15, 2012 3:34 pm
I've got pictures and i'm lost. Can anyone help?
Sat Dec 15, 2012 4:11 pm
portertp wrote:I've got pictures and i'm lost. Can anyone help?
Email them to me at: ohyeah76(at)yahoo.com and I'll post them for you.
Sat Dec 15, 2012 5:48 pm
Here are portertp's photos: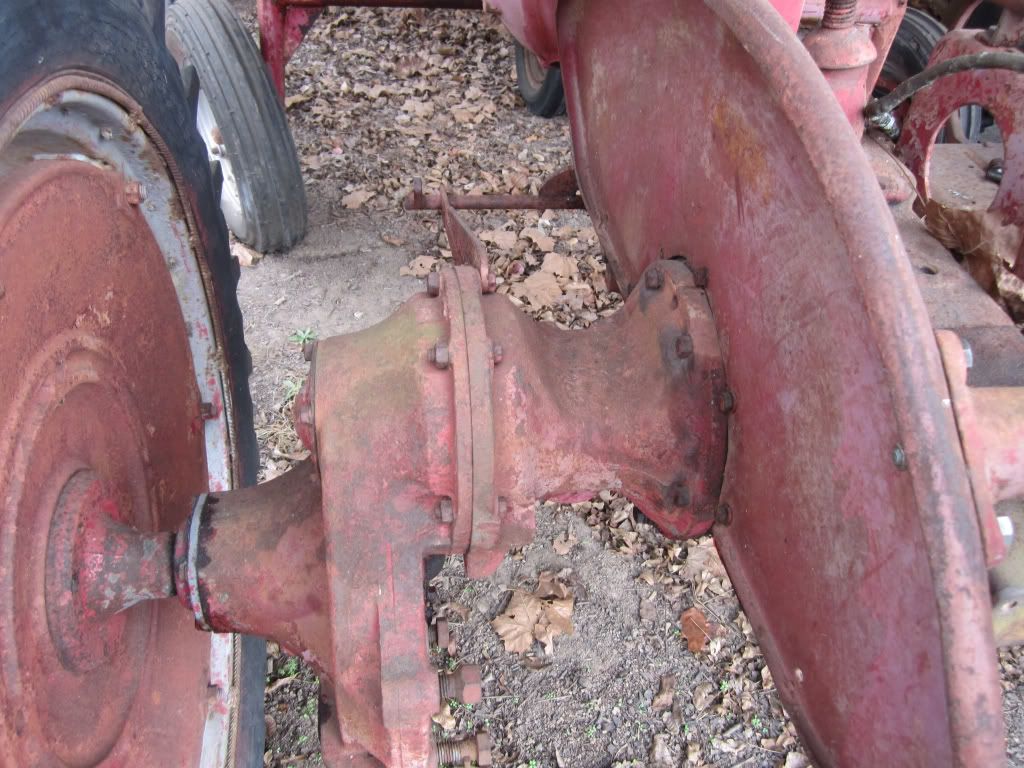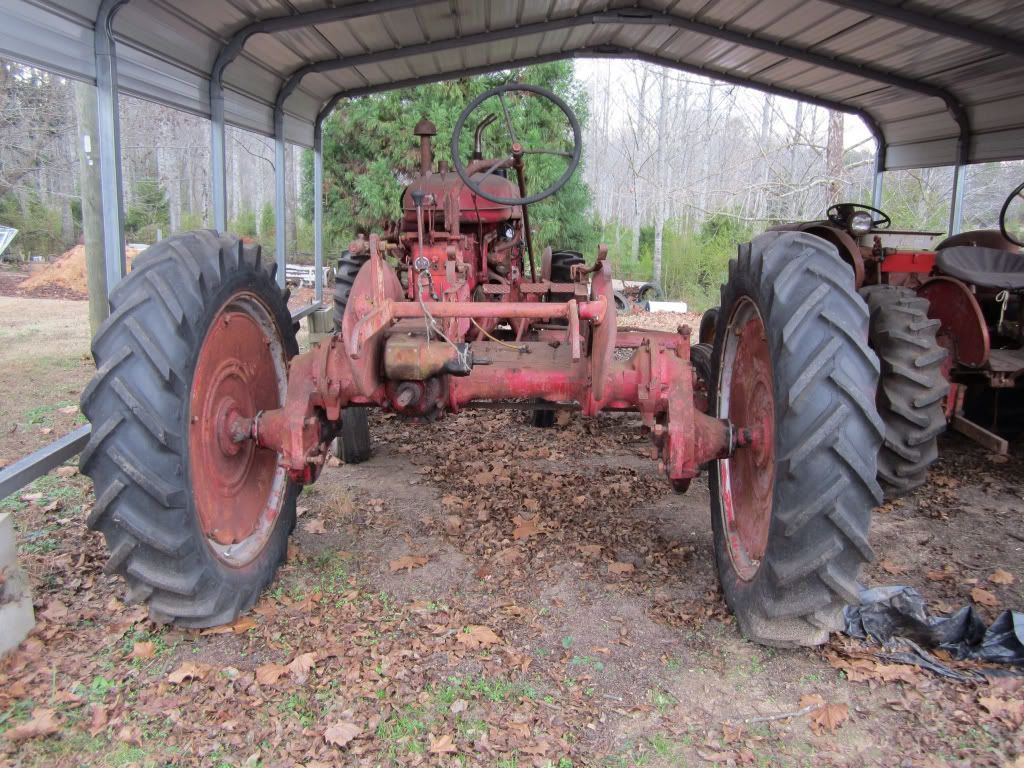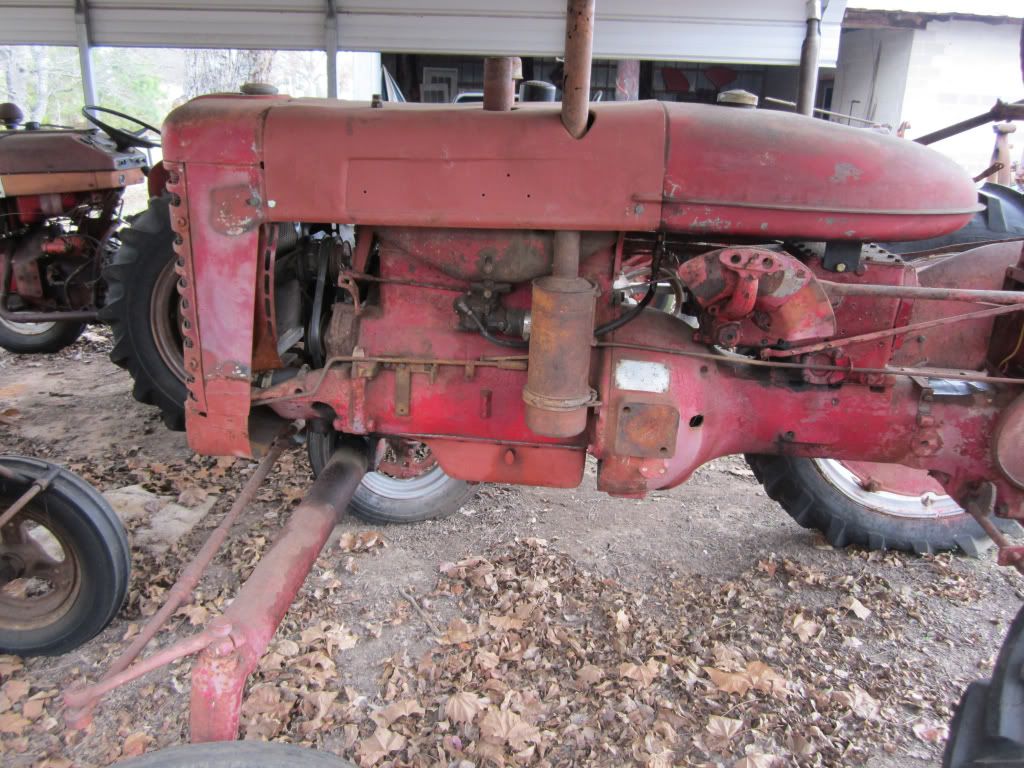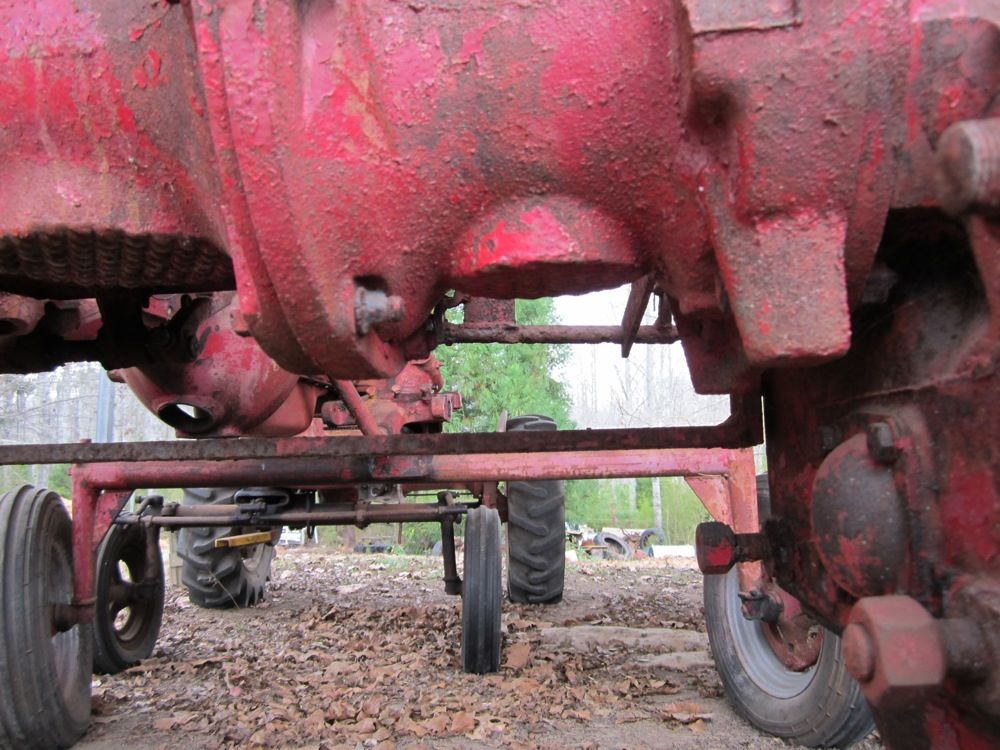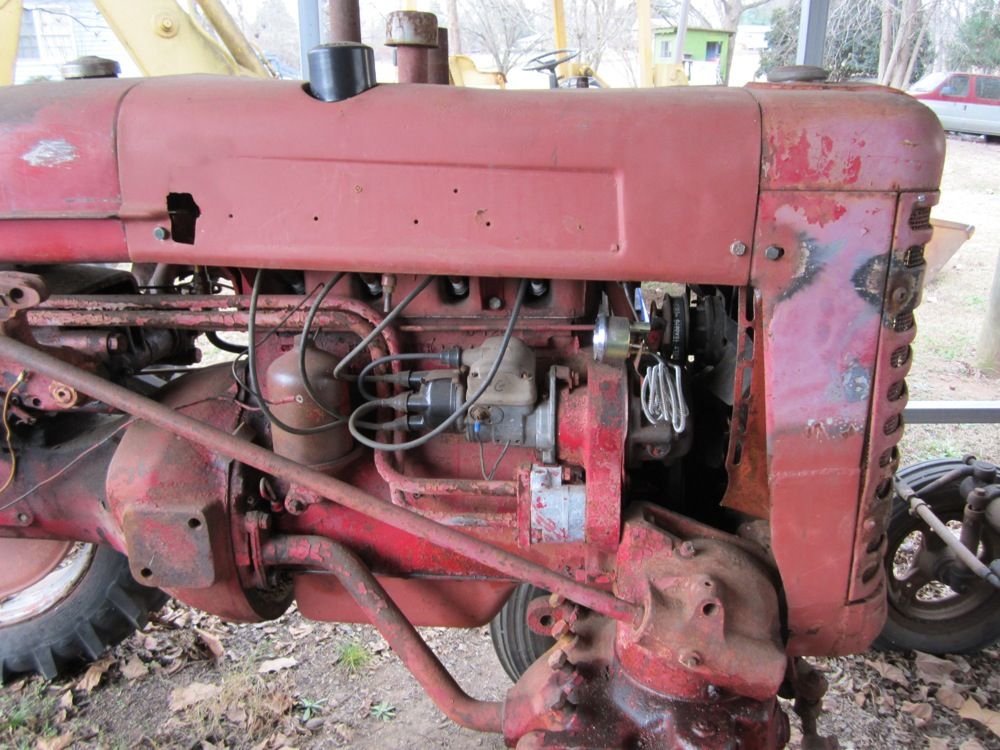 http://s1195.beta.photobucket.com/user/ ... all%20Pics
(Edit to add more pics)
Last edited by
RaymondDurban
on Sat Dec 15, 2012 7:25 pm, edited 1 time in total.
Sat Dec 15, 2012 5:51 pm
Thanks Raymond, Thats 65 plus inches inside the rear tires.
Sat Dec 15, 2012 5:52 pm
Appears that the manifold, heat shield and starting tank are there. Tires appear to be in good shape, look at least like they are holding air! Control rod for shutters are there as well. Are the shutters still installed behind the grille?
Seat is missing, as is at least one brake actuating rod. Hood, grille and surround could be in better shape, and the missing emblems don't help. But all that is minor and can be fixed or replaced.
Does it run? Does the SN tag reflect it being a High Crop?

If you have the money and the time for a project, I'd say you'll have something relatively unique!
Sat Dec 15, 2012 6:05 pm
Seller states that the tractor runs but smokes badly . The SN tag reads 2745 HC .
Sat Dec 15, 2012 7:36 pm
I'd definitely have to hear it running and moving on its own power before money was exchanged.