Thu Jan 03, 2013 3:35 pm
I recveived 4 new farmall cub tractors for christmas from my son. I got the planter setup w/tractor, the plow with chains and two more. I can sit and enjoy these as i get older.
Thu Jan 03, 2013 7:12 pm
Those must be the 'new' ones. Nice of your son!

Enjoy you new Cubs!
Thu Jan 03, 2013 7:22 pm
I see where Spec Cast will be making one with the 1000 loader on it. That should be neat.

Bob
Thu Jan 03, 2013 7:32 pm
Now that one would interest me! I have a LOT of Ertl Cubs (should have a sale one day) and one Spec Cast one, red longstripe with a white FH plow. Possibly in the spring I will get a picture of both the big one and the little one. The loader should be on yeller Cub Bob, so you will have a chance for a big and little combo too.
Sun Jan 06, 2013 11:35 am
I don't own a square nose f cub yet that i can drive but i think they look neat.
Sun Jan 06, 2013 12:14 pm
I am pretty fond of the square nose Cubs Bill. Sure wish you lived closer so you could have advised me on the 'tranny and differential' rebuild on my red 1977 Cub Bill. Will have this plow on it by spring (probably with a yeller fast hitch):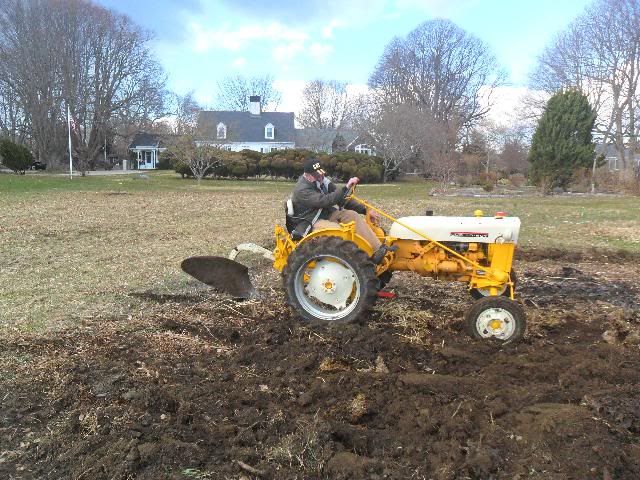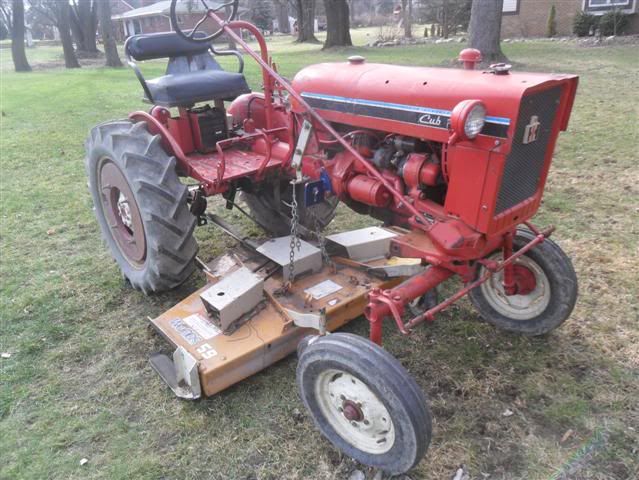 Sun Jan 06, 2013 2:17 pm
Bob McCarty wrote:I see where Spec Cast will be making one with the 1000 loader on it. That should be neat.

Bob
Really??
Wow cant wait to see that
Sun Jan 06, 2013 6:55 pm
I will be looking forward to the Cub and Loader
I gotta start getting current on the Spec Cast stuff. Only have two and I figure the others will probably be costing me a fair penny to catch up with.
Wed Dec 31, 2014 12:47 pm
I just purchased the older cub with the 1000 loader. I also purchased the backhoe for it too.
I like the square nose too maybe my super A will be a 140.
Wed Dec 31, 2014 2:07 pm
BigBill, Where did you find the backhoe?

Thanks and Happy New Year,

Bob
Thu Jan 01, 2015 8:28 pm
eBay has the attachments separate time to time. I been buying the tractors with its attachments in the original boxes. At the cost of a single tractor. If the seller uses the "make offer" option. I make a fair offer and they will accept it or not.
You can get some affordable buys. We can like haggle on sleezebay.

I been buying the farmall tractors that come with attachments that are no longer offered. I figure there is a collector value there in my grandsons future.

Do not buy the first item you see on eBay. Do the search for farmall toy tractors. Go thru the list then remember the page you spotted each item your interested in. I'm registered on eBay so I click a item I'm interested in to my watch list. Then if I see a cheaper one I go for that one. The prices can vary a lot. So don't jump on the first one you see.
Wed Jan 14, 2015 9:47 pm
Search for ertl 1/16 farmall toys.
Lots of sights come up there cheaper than sleezebay. I found the backhoe cheaper and tractors cheaper too.